TechnikNews Weekly #137: iPhone 12, Oppo Reno 4 5G, Huawei P40 Pro Plus and more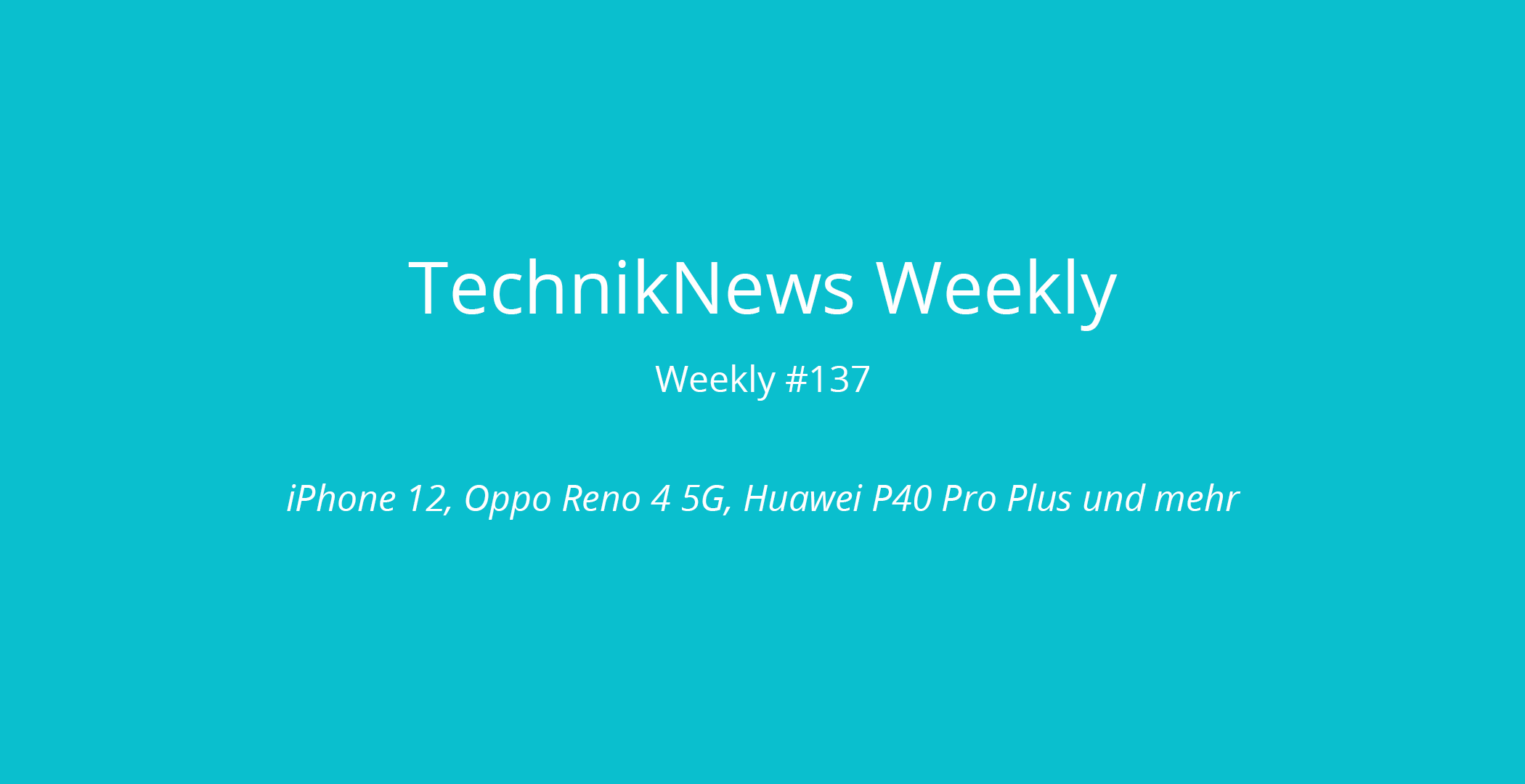 (Post picture: © 2020 TechnikNews)
Techtober is here. While there is no news yet, there are some rumors. Of course there was also some news. You can find out which ones exactly here in the TechnikNews weekly.
iPhone 12: Tuesday event and last minute rumors
As we already suspected in September, there will be at least one more Apple event this year - namely for the new iPhones. And so it happened, Apple sent out invitations for an online keynote next Tuesday. The broadcast is scheduled to begin at 19 p.m.
Yesterday we then reported on a leak that reveals prices and specs for the four suspected devices. According to this, iPhone 12 Mini will be $699, iPhone 12 $799, iPhone 12 Pro $999 and the iPhone 12 Pro Max cost $1.099. With the two cheaper smartphones, the displays should have a FullHD+ resolution without 90 Hertz. as ProThe A14 Bionic should be used as the processor and the internal memory should start at 64 gigabytes. the Pro-Models should get similar specs, only the displays should be bigger and better. The camera should also be stronger than in the former models.
Oppo Reno 4 5G review
Our editor Nils tested a smartphone again, this time the Oppo Reno 4 5G. The Reno 4 5G is a really good mid-range smartphone, Nils said in his conclusion. He lacks the Gorilla Glass 5 in the black version and a little dynamism in the photos. You can find the full test report here:
Huawei P40 Pro Plus looked more closely
There was another review this week, this time by Fabian on the Huawei P40 Pro Plus. It is difficult for him to conclude, since the lack of Google services is a real disadvantage. If you could do without it, there would still be P40 Pro, which is a bit cheaper and shares many things with its big brother. The only differences are the memory size, faster wireless charging and the better camera zoom. You can read all the details here:
TechnikNews Weekly: More articles from the past week
Recommendations for you