TechnikNews Weekly # 139: Vivo Europe Launch, Lenovo Tab P11, Galaxy S21 Ultra Leaks and more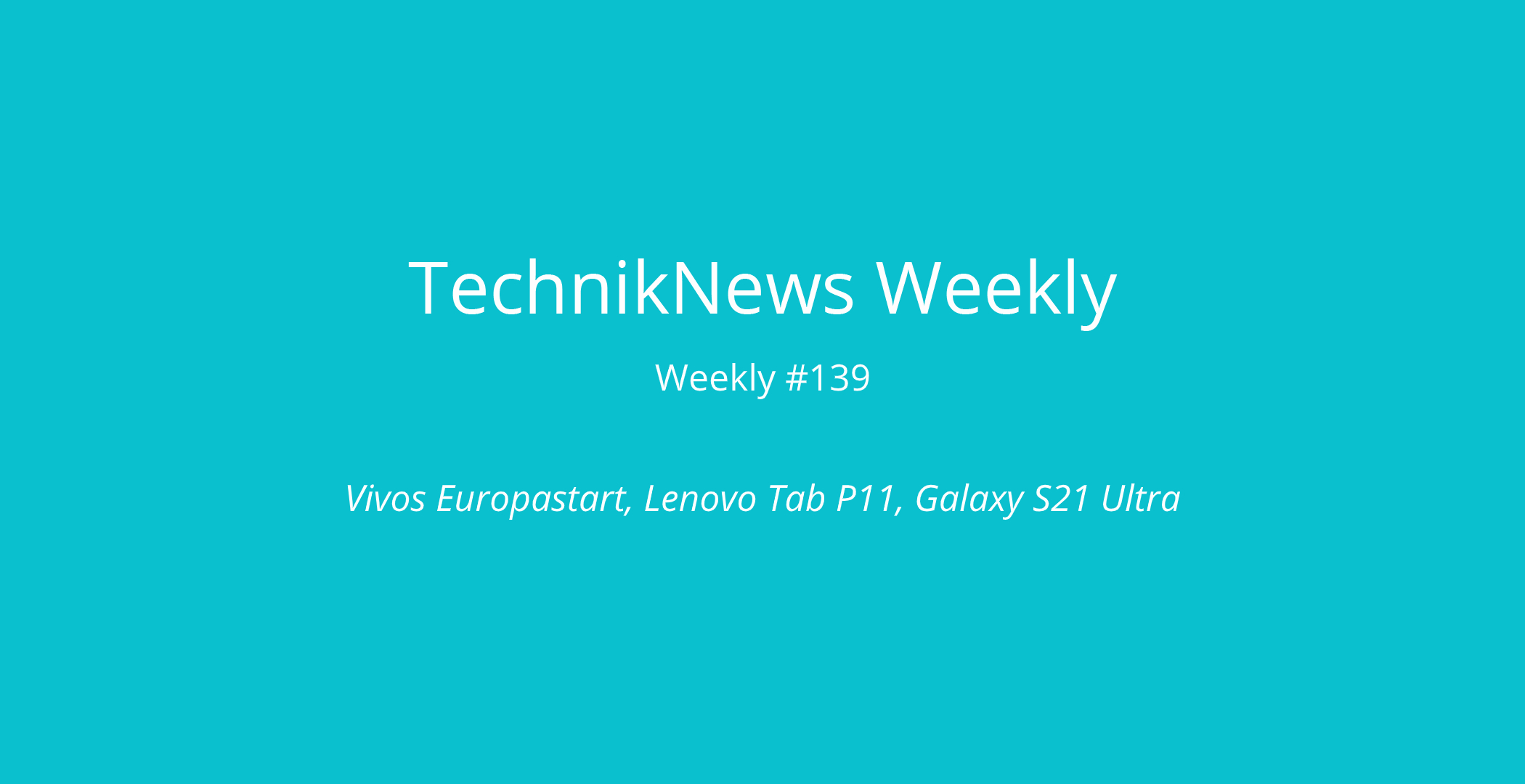 (Post picture: © 2020 TechnikNews)
Last week, Vivo officially announced its launch in Europe at its own event and presented four smartphones at the same time. This and everything else that has happened in the technology world in the last week can be found in today TechnikNews weekly.
Vivos European start with four smartphones
Vivo has been enjoying increasing popularity on the Asian market for a long time. Now, however, Vivo has announced its launch in Europe at an event, as well as four smartphones. Three models of the Y series are coming to Germany, which should primarily be positioned in the entry-level sector, as well as the X51 5G as a flagship. The Y11s is the cheapest model and is accordingly rather poorly equipped. Of the Prozessor is a rather weak Snapdragon 460 and the memory is also rather small with 3 GB RAM and 32 GB ROM. However, it will not come to Germany or Austria for the time being. The Y20s hardly differs from the Y11s and only has a slightly better camera and a bit more memory. The Y20s is already available in Germany. The Vivo Y70 is the most expensive device in the Y series at 290 euros and is also significantly better equipped than the cheaper models. as Proprocessor, the more powerful Snapdragon 665 is used and the memory is even larger. The clearest difference should be felt in the camera, since Vivo uses a strong 70 megapixel lens in the Y48. The strongest model is of course the Vivo X51 5G. This comes with a 90 Hz display and the Snapdragon 765G. The quad camera is even better than the cameras in the Y series and should guarantee beautiful photos.
Promotional material and specs for Lenovo Tab P11
It has long been clear that Lenovo will present the Tab P11 in the near future. Since this week we have the official advertising material for the Tab P11 and with it the specs of the tablet. The Tab P11 will come with an 11 inch display and a 7700 mAh battery. as Prozessor, Lenovo relies on the Snapdragon 662 and 6 GB of RAM. Information on the price and the start of sales are not yet known to us.
First pictures of the Samsung Galaxy S21 (Ultra) appeared
The well-known leaker OnLeaks published the first pictures and information about the Galaxy S21 series last week. Accordingly, both the S21 and the S21 Ultra should continue to come with a punch hole on the front. On the back, however, the design should change a little. The camera lift should now merge with the frame and thus ensure an overall more successful overall picture on the back.
TechnikNews Weekly: More articles from the last week
Recommendations for you