TechnikNews Weekly #143: iPhone 12 mini Probleme, Samsung Galaxy S21 leak, Fitbit Sense review and more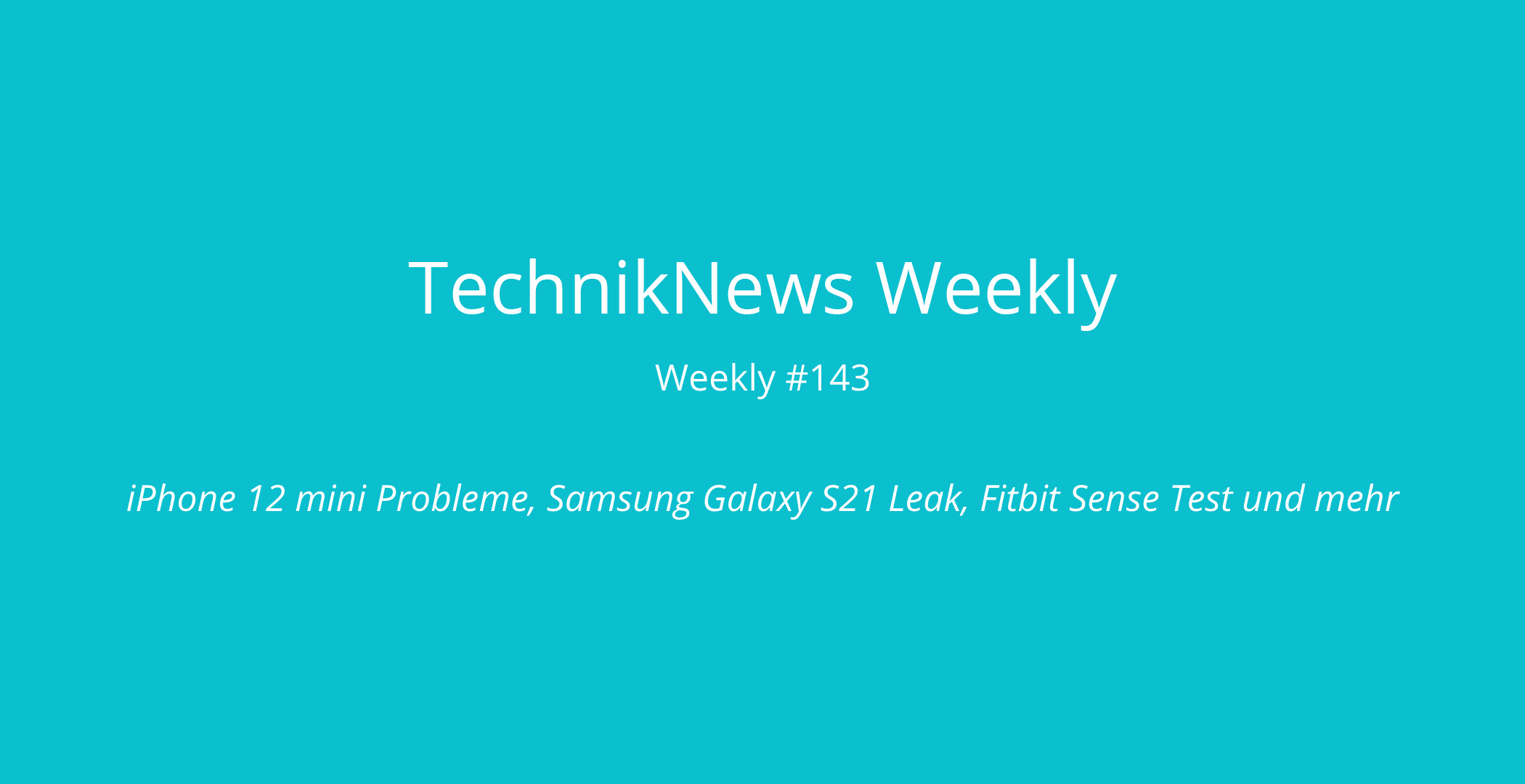 (Post picture: © 2020 TechnikNews)
Was on here last week TechnikNews a lot going on - time, it's all here in the TechnikNews Summarize weekly. That's what today's issue is all about Proproblems at Apple, leaks at Samsung and a test report on the Fitbit Sense.
In the last seven days we've been hitting the keys and bringing you new news. Other highlights this week were certainly the launch of Google Pay and the digital driving license in Austria, Proproblems at Apple with macOS and the iPhone 12 mini and much more. I am allowed to present you this issue again because of my lost bet with the editors. 😉
Touchscreen of the Apple iPhone 12 mini ready Prostated problems
The iPhone 12 mini is now shipping to more and more customers after it was unveiled a few weeks ago. Now there is a rather disturbing one Proproblem: some protective films and cases make the touchscreen no longer work. About this ProMore and more customers are reporting problems in the Apple support forum, but Apple has not yet reacted.
Samsung Galaxy S21 specs leaked
In a leak that made the rounds last week, the first technical details about the upcoming flagship leaked. Samsung's new smartphone is due to appear in January, and almost everything is known by now. According to the paper, not much should happen with the successors - there will probably not be a chance for a Snapdragon for Europe either. Read more about this in Fabian's article:
Fitbit Sense in TechnikNews-Test
My colleague David Haydl published his review of the Fitbit Sense on Tuesday. This is the latest top model from Fitbit, which comes with brand new functions. For the first time, the new model has an EKG function, a sensor for measuring skin temperature and other sensors. You can read in David's review whether the sensor pack is really good for what it promises.
TechnikNews Weekly: More articles from the last week
These were the most popular articles of the past week. But that doesn't mean that was all. In the past week we reported on even more smartphones and other news:
Recommendations for you