>> Test the latest technology and much more: apply to us! <
TechnikNews Weekly # 151: Xiaomi ban, Ubiquiti hack, CES 2021 and more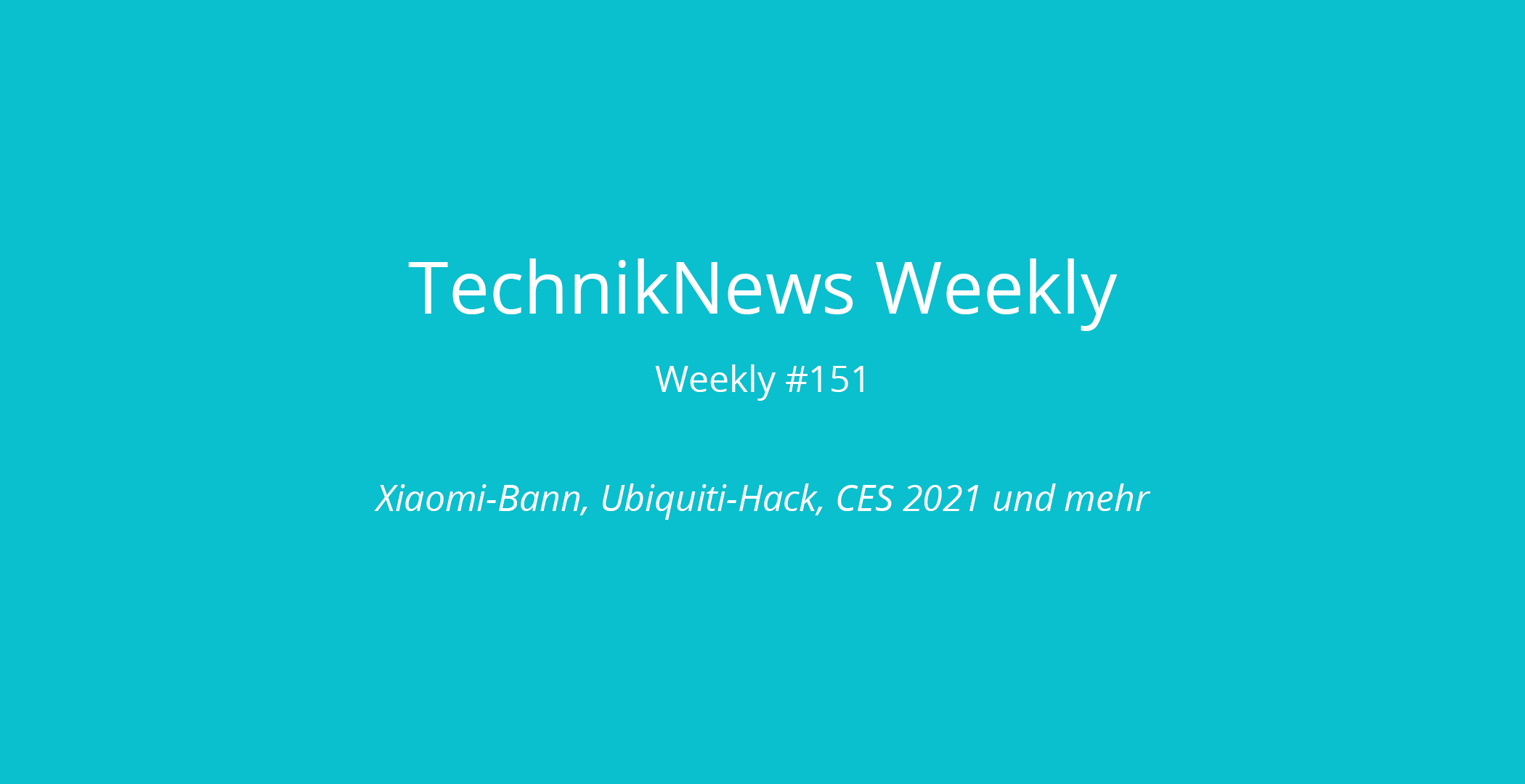 (Post picture: © 2021 TechnikNews)
It's CES week. This week we reported more and more about news from CES 2021. But other noteworthy things also happened in the world of technology. You will get a summary in this one TechnikNews weekly.
Trump administration blacklisted Xiaomi
Many will remember the Trump administration blacklisting Huawei. This means that no US company is allowed to trade with the group anymore. For example, Google is no longer allowed to provide Android. Something similar happened with Xiaomi - but the situation is not (yet) that bad. Google services may continue to be used roughly. The only restriction is that US investors will have to withdraw their holdings in Xiaomi.
Ubiquiti accounts have been hacked
On Monday, Ubiquiti advised owners of a Ubiquiti account to change their password. In addition, it is recommended that two-factor authentication be activated in order to make unauthorized access more difficult. In the info mail, the manufacturer wrote about "unauthorized access to IT systems hosted by third-party providers".
CES 2021: information and events
Due to the pandemic, the CES could not take place this year as we all know it. Nevertheless, one Program, but in a digital format. TechnikNews was there for the first time as a media representative. At the beginning of the week we informed you readers about the course of the week and gave an overview of the announcements that can be expected.
TechnikNews Weekly: More articles from the last week
Recommendations for you