TechnikNews Weekly # 153: Samsung Galaxy A52 and A72 5G Render, Realme 7 5G Test and more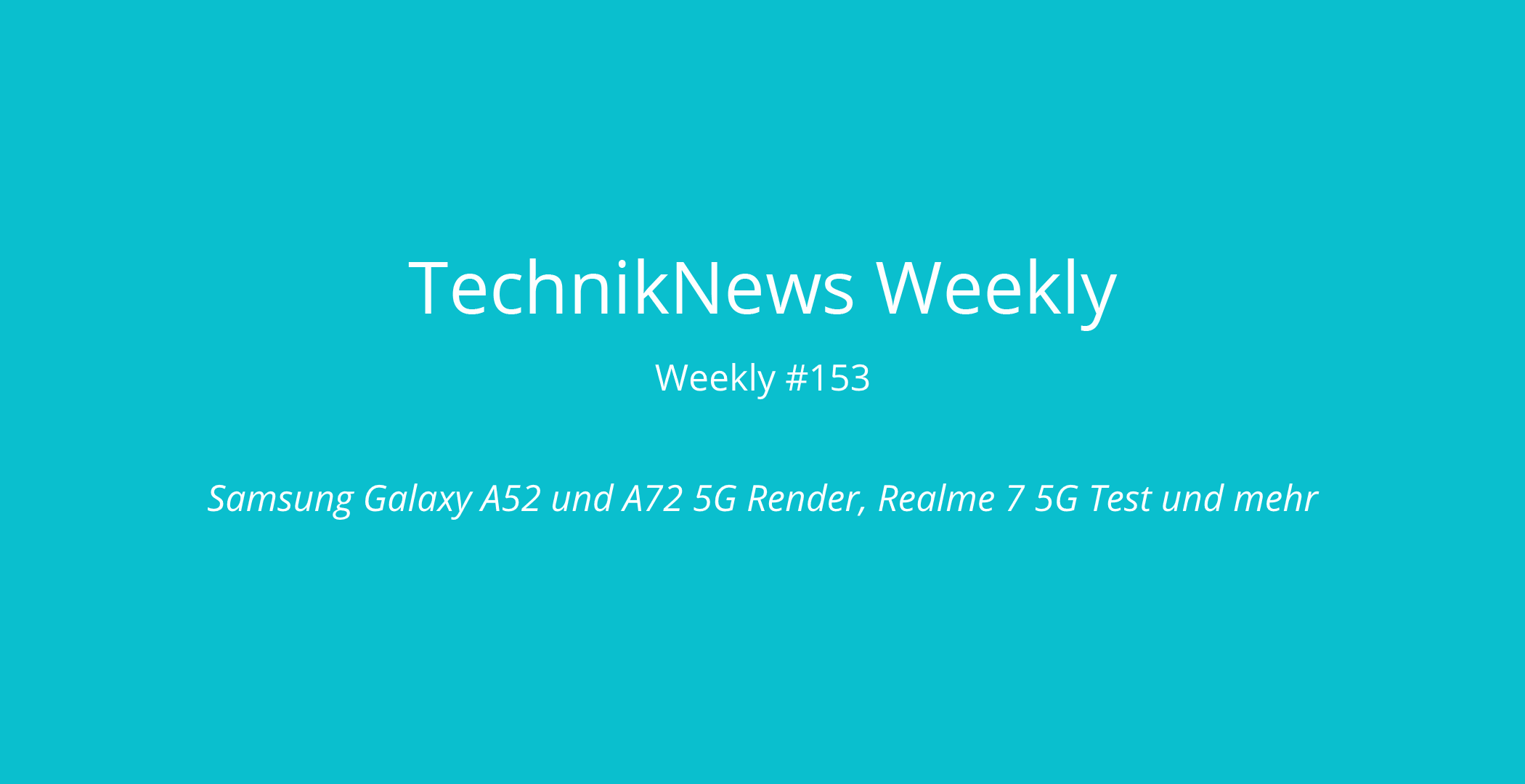 (Post picture: © 2021 TechnikNews)
The last day and Sunday of January 2021 has come and it is time for the next edition of the TechnikNews Weekly in issue 153. In this issue we deal with two leaks that have reached us this week, as well as a test report.
The next edition of the TechnikCast of TechnikNews. If you haven't heard last week's, you can in this article catch up.
ProProduct details leaked: Galaxy A52 and A72
We reported this week that the smartphone manufacturer Samsung may soon introduce the new Galaxy A52 and Galaxy A72 smartphones. In the meantime, details on specifications, render, storage options and prices for Germany have been leaked. The leaked German prices were posted on the platform idealo found.
The smallest version of the Galaxy A52 has 6 GB of RAM and 128 GB of flash memory; the German price is 369 euros. If this variant is not enough, the larger model with 8 GB of RAM and double flash memory can be purchased; the price here is 60 euros higher. The prices of the A72 will only be available with 5G technology and the prices here are 449 and 509 euros.
Display leaked: Galaxy A72 5G
After a first leak of the render of the Galaxy A72 5G, it is now known what the front and the display of the new flagship will look like. Actually, this display is quite similar to the Galaxy A52, but it is larger and the edges of the display are quite thinner.
When the market launch of the Galaxy A72 5G from the manufacturer Samsung is, there are currently no reports. You can see the front page in the linked article.
In our test: Realme 7 5G
Our editor Fabian Menzel tested the Realme 7 5G smartphone and shared his experience report with you in an article. He goes into great detail about the design, technology and performance as well as the general processing of the smartphone. He has also provided photos for you that he took with the camera.
In the linked article you can read the test report and view the camera photos.
TechnikNews Weekly: More articles from the last week
Recommendations for you