>> Test the latest technology and much more: apply to us! <
TechnikNews Weekly # 160: Instagram and WhatsApp malfunction, Xiaomi Mi 11 review, Intel GPUs and more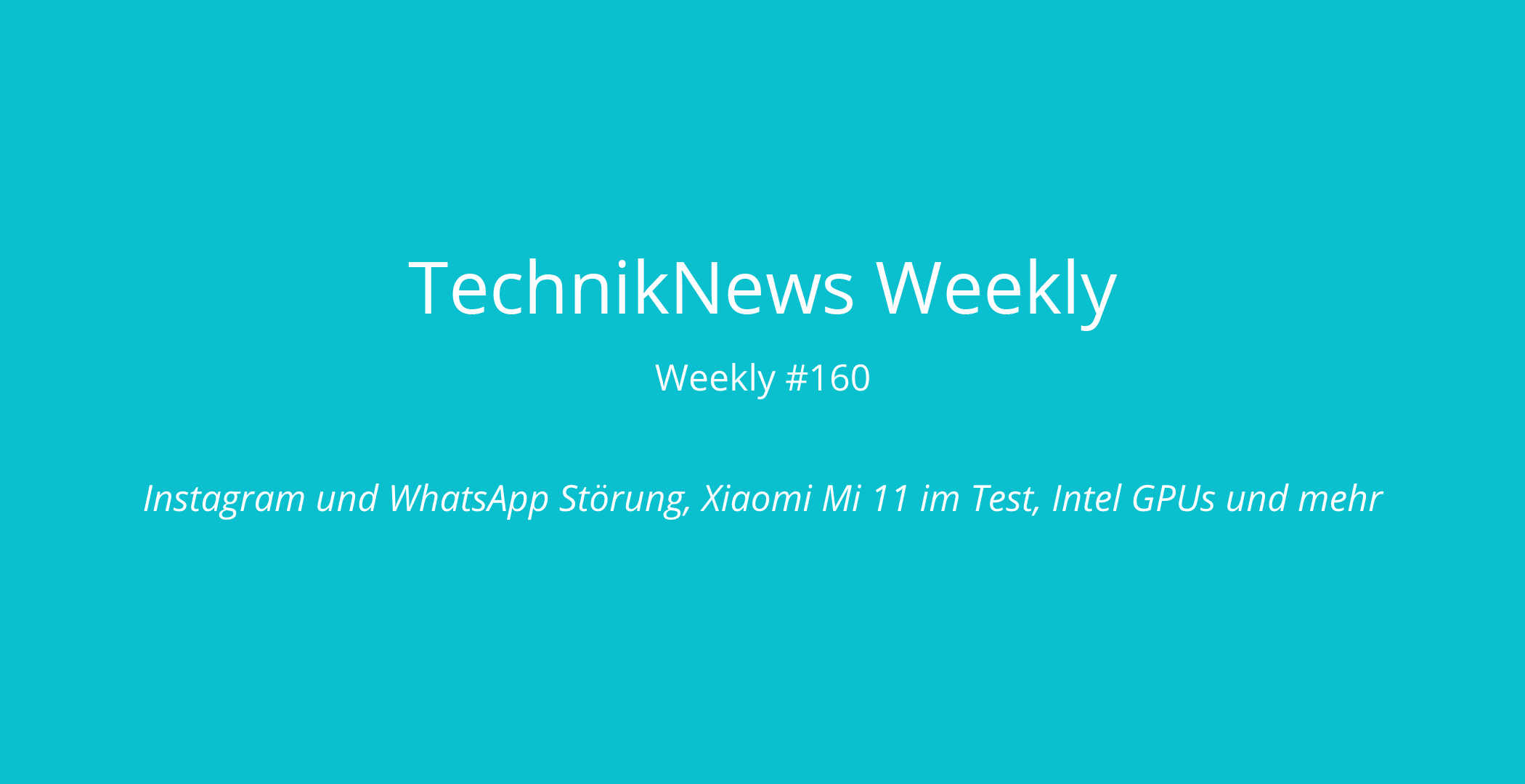 (Post picture: © 2021 TechnikNews)
And another Sunday in March is already over, time for one TechnikNews Weekly. With today's issue number 160 we briefly summarize the top 3 news from the past week.
A brief piece of information before starting the output: Together with David Haydl will be the newest today at 19 p.m. TechniqueCast Episode published in issue 12. He goes into more detail on the topics that are briefly reproduced in today's issue of the Weekly.
Server offline: Instagram and WhatsApp were affected
In the past week, the WhatsApp and Instagram servers are down for a few minutes. The associated platform Facebook was not affected by this downtime. The post feeds did not load on Instagram and direct messages could not be sent on the platform. Messages and media could not be sent or received on WhatsApp. The disturbance lasted for about an hour.
In our test: the Xiaomi Mi 11
Our editor Nils Ahrensmeier tested the Xiaomi Mi 11 smartphone for you and recorded its impressions in a test report last week. You can read the test report for this smartphone in the linked article and get your own picture of this smartphone.
Off to business: Intel is planning gaming graphics cards
Intel is now apparently planning dedicated gaming graphics cards, a Twitter user has deciphered important details from another tweet about a graphics card from Intel and we reported about it last week. It is also assumed that the best graphics card from Intel can keep up with the GPU RTX 3080 from manufacturer NVIDIA. When Intel will officially present the first graphics cards and release them to the market and, above all, how expensive they will be, is far from certain.
TechnikNews Weekly: More articles from the last week
Recommendations for you