>> Test the latest technology and much more: apply to us! <
TechnikNews Weekly #169: Redmi Note 10 Pro instead of Galaxy S10, IFA 2021 canceled, Android 12 is here and more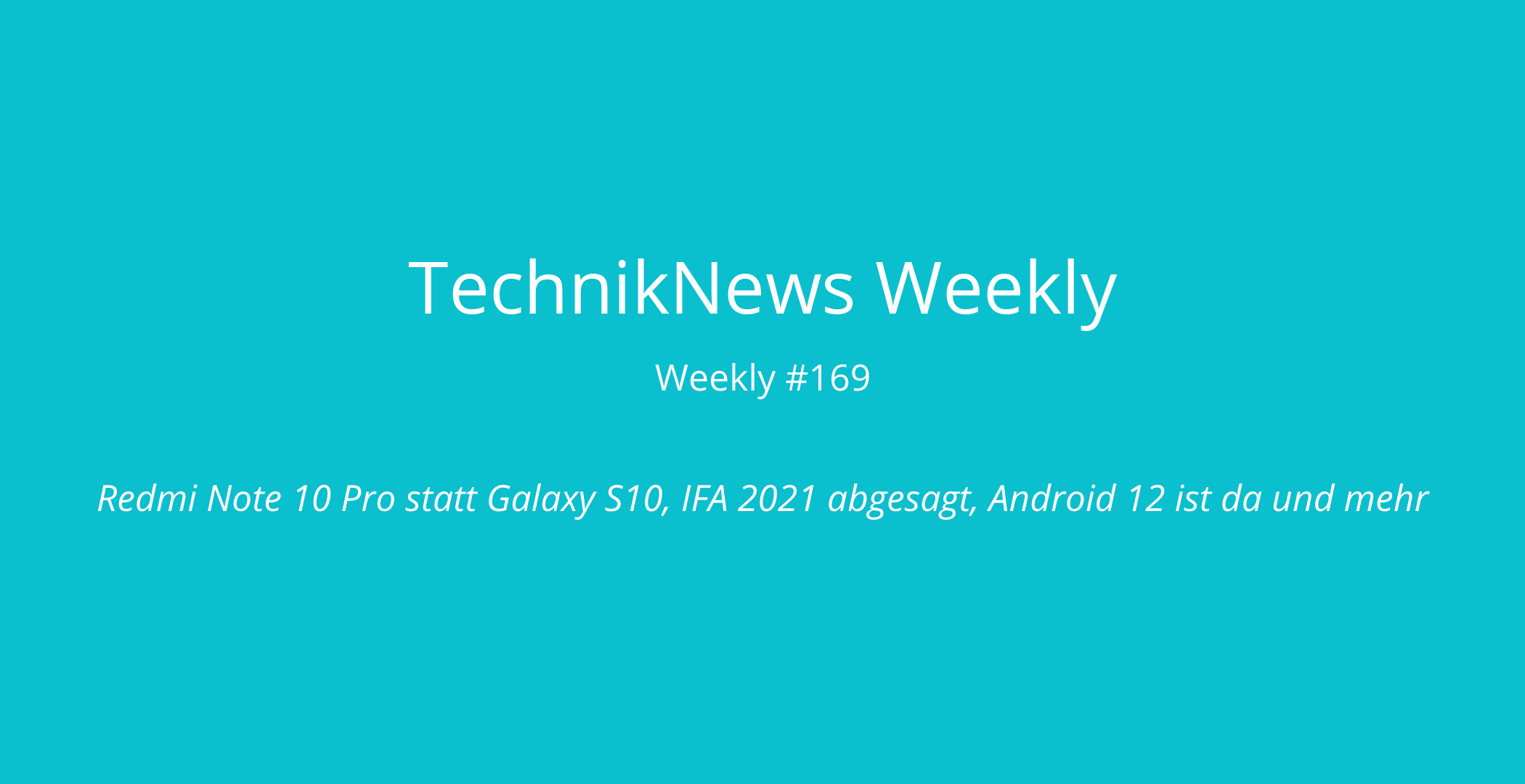 (Post picture: © 2021 TechnikNews)
And another week in May is done - we wish our readers a happy Pentecost. However, before we release you into tomorrow's holiday, we would like to provide you with a new edition of TechnikNews Make weeklys happy.
Also on this Sunday there is a summary of all the important news of the last week. Overall, we will pick your three top favorites and list them in ours TechnikNews Weekly. Then you always know exactly what has been going on in the world of technology in the past seven days. Let's start right away.
Experience report: Smartphone change
Our editor Nils Ahrensmeier wrote in a new article why he made his switch from his old Samsung Galaxy S10 to the new Note 10 Pro switched from Redmi. He also wrote down the pros and cons between the two smartphone models.
If you are looking for a new smartphone, you can read the full report in the linked article.
Completely canceled: IFA 2021
Due to the current corona pandemic, the IFA organizer has canceled the trade fair for this year. The fair took place last year, but only with selected journalists and manufacturers.
However, the organizer is already planning the event for next year, 2022, from September 02nd to 06th.
Featured with changes: Android 12
After the new operating system from Google Android 12 was leaked, it has now finally been introduced.
The biggest innovation in the new Android is the new "Material You" design. However, this design is not only being extended to smartphones, but also to smartwatches, smart displays and the Android car. Google has also revised all animations and settings, the information of which you can read in the linked article.
TechnikNews Weekly: More articles from the last week
You haven't had enough of news, tests and advice from the world of technology? in the TechnikNews We weekly list the three most clicked articles of the week. Of course, that wasn't all - our editorial team was busy typing many more articles:
Recommendations for you