TechnikNews Weekly # 171: Samsung Galaxy A52 & Galaxy A72 review, Huawei HarmonyOS and more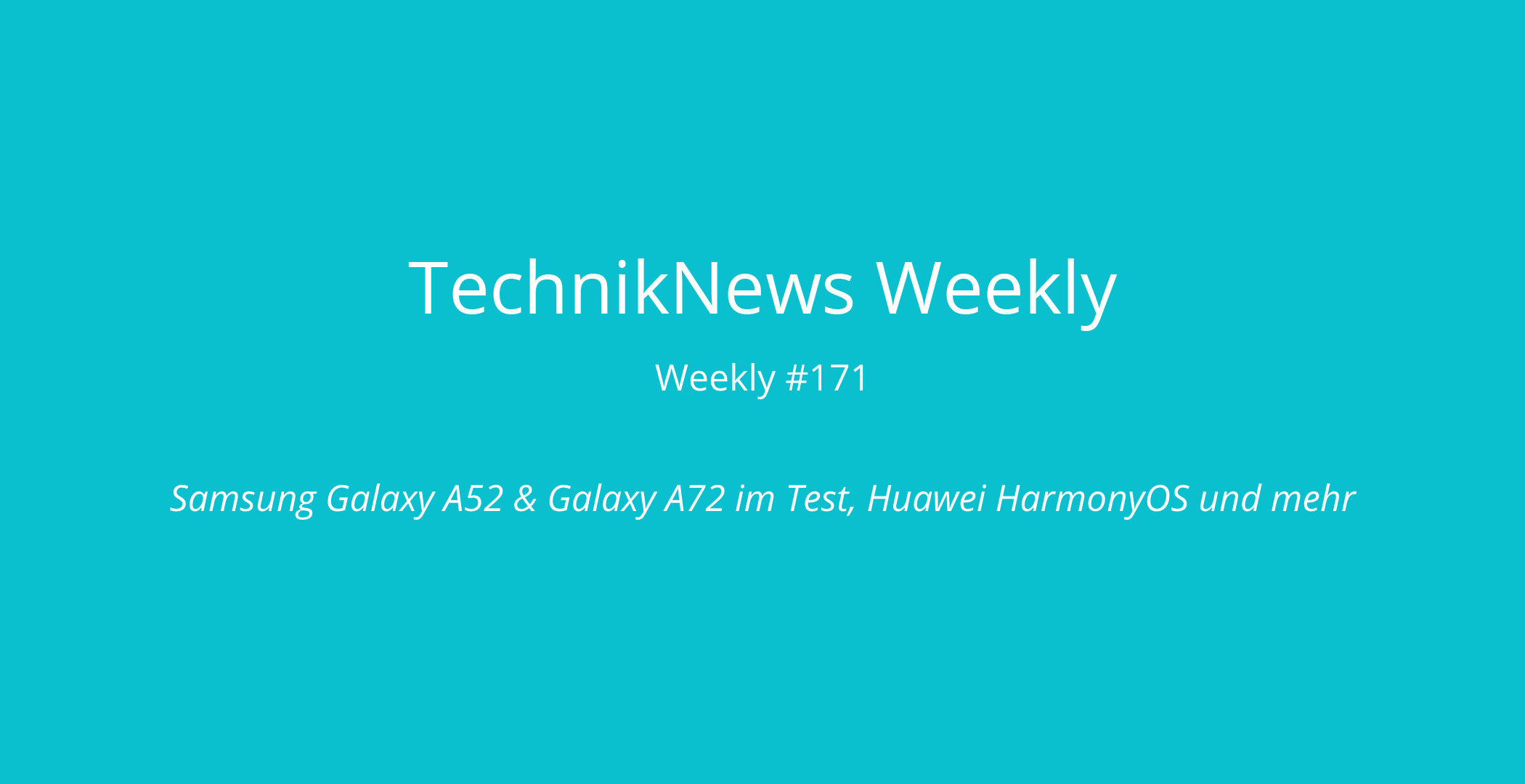 (Post picture: © 2021 TechnikNews)
Before Apple hosts WWDC 2021 next week, let's take a look at this one TechnikNews Weekly back to the previous week. Included are two reviews of the Samsung Galaxy A52 and A72, details of the Huawei HarmonyOS and more.
We hope you were able to enjoy the long weekend extensively in this beautiful weather. It can happen that you focus entirely on reading TechnikNews forgets. Absolutely no Problem – we've got you covered! in the TechnikNews Weekly is every Sunday about the most-clicked articles of the week.
Tomorrow, by the way, Apple's WWDC 2021 starts. The developer conference starts tomorrow at 19 p.m. our time, TechnikNews Of course, as always, reports promptly on all new products.
Samsung Galaxy A52 review
There were two Samsung reviews to read on our blog this week. Among other things, Fabian took a closer look at the Samsung Galaxy A52. The mid-range smartphone comes with a Snapdragon 720G Proprocessor from Qualcomm, which can also be found in the A72. Compared to its predecessor, this should provide significant improvements. In the test, Fabian speaks of a very good mid-range smartphone that does not have any major weaknesses. However, you have to make smaller compromises in terms of performance and the fingerprint sensor.
Samsung Galaxy A72 tested: the more expensive A52?
Basically, the Galaxy A52 and A72 are quite similar. This is how you go about the quality of the display, the design, the main and ultra wide-angle cameras, the features and the built-in Processor same ways. Nevertheless, Samsung allows you to pay almost 72 euros more for the Samsung Galaxy A80. But what are the exact advantages? Are there any? We'll clarify it review.
Huawei HarmonyOS update: when is it coming?
Huawei really let its in-house operating system HarmonyOS out of the bag last week. Now, of course, the question arises as to when the update will arrive on smartphones and devices in this country. For China there are always different release dates compared to Germany & Austria. the ProProducts from the Mate 40, Mate 30 and P40 series will be the first to receive the update to Huawei HarmonyOS – possibly as early as June.
TechnikNews Weekly: More articles from the last week
You haven't had enough of news, tests and advice from the world of technology? in the TechnikNews We weekly list the three most clicked articles of the week. Of course, that wasn't all - there is still news about the OPPO Watch 2, the Huawei P50 series and the new Pixel Buds A:
Recommendations for you