>> Test the latest technology and much more: apply to us! <
TechnikNews Weekly # 173: Windows 11 Leak, Super Monkey Ball, Redmi Note 10S Test and more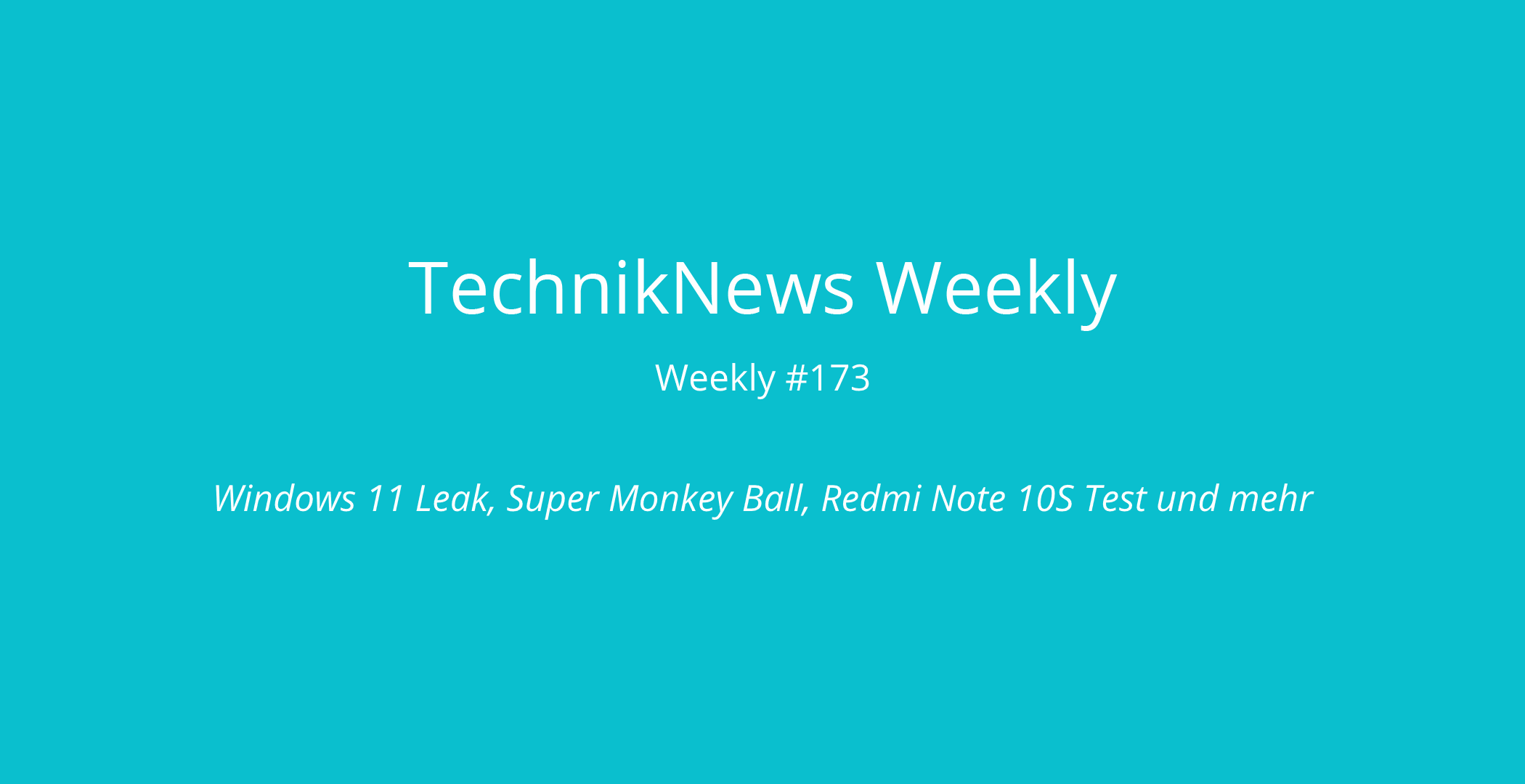 (Post picture: © 2021 TechnikNews)
A summer week in Europe as well as a quiet week TechnikNews is drawing to a close and we have brought the top 3 news for you. Have fun reading ours TechnikNews Weeklys in issue 173!
Microsoft: Windows 11 leaked completely
Actually, the new operating system from the manufacturer Microsoft called "Windows 11" will not be presented until June 24, 2021. Screenshots and the "preliminary version" of the new operating system were published in a forum this week. Further presentations of the new features are to be presented on the date mentioned.
The screenshots of how Windows 11 currently looks in the preliminary version can be found in the linked article.
Exclusive performance: Super Monkey Ball Banana Mania
This week Nintendo presented its new game titles for many consoles at E3. Among other things, Nintendo presented the game "Super Monkey Ball Banana Mania". We told you about exclusive content.
The game will appear on all major consoles: at Microsoft from Xbox One and at Sony from Playstation 4. You can view the exclusive content in the article linked below.
Introduced for you: Redmi Note 10S
This week our editor has Fabian Menzel made his review of his Redmi Note 10S available to you.
You can read his review in the article linked below and get an impression of what the smartphone has to offer.
TechnikNews Weekly: More articles from the last week
Recommendations for you