TechnikNews Weekly #176: Theophilus Junior Bestelmeyer, Huawei Mate 40 Pro Test, Nintendo Switch (OLED) and more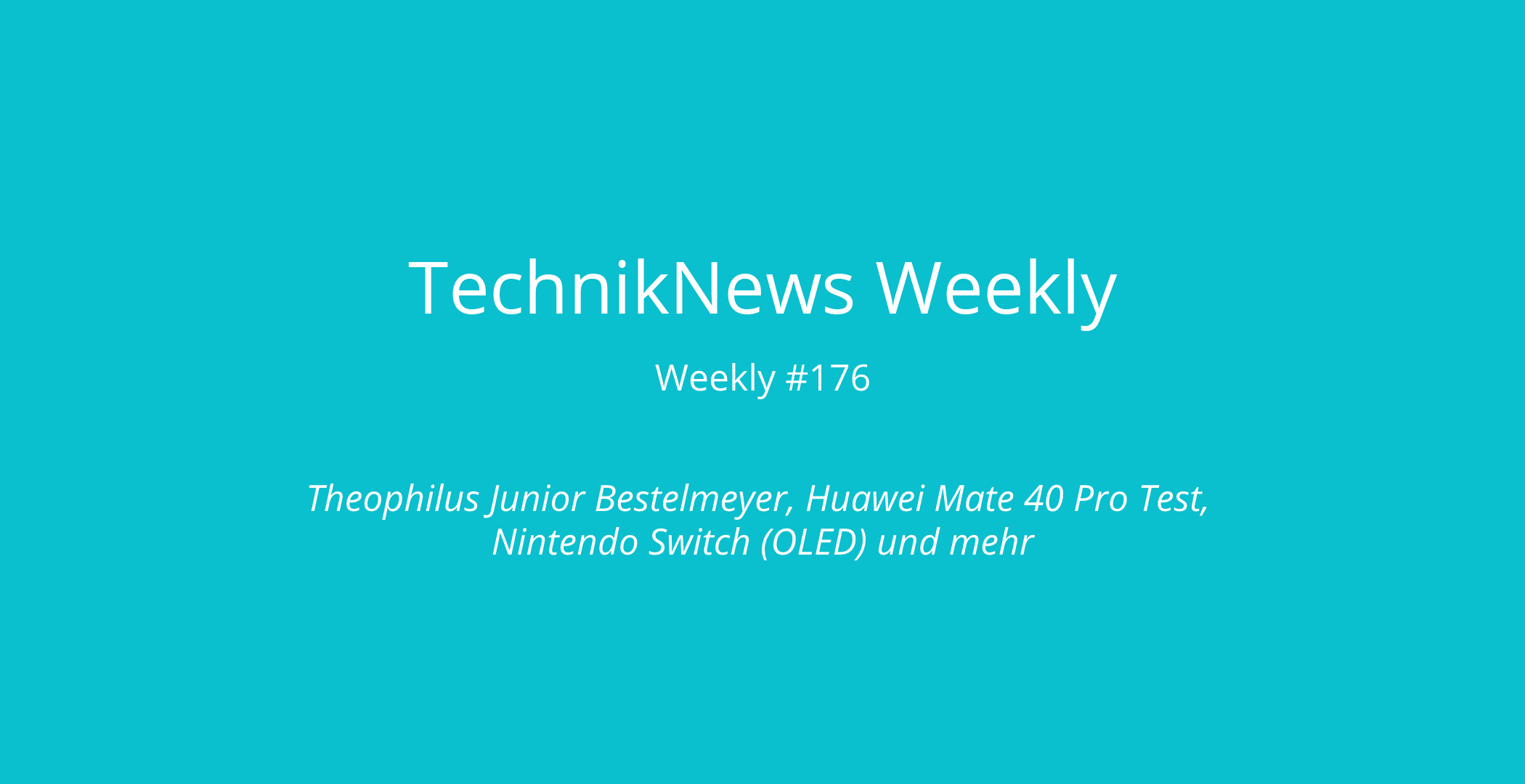 (Post picture: © 2021 TechnikNews)
This week was again full of exciting news from the world of technology - again compactly summarized on this Sunday in TechnikNews Weekly. Just in time for the kick-off of the finals of the EM 2020, we will bring you up to date.
Today it's getting serious: England will play against Italy in the final of the Euro 2020. Who in our TechnikNews Soccer prediction game is there should not forget to submit the final tip. There you could prove in the last few weeks who is a true football connoisseur and makes it to the top. But aside from football, a lot has happened in technology again. We have clarified what Theophilus Junior Bestelmeyer actually means, the Huawei Mate 40 Pro tested and also the new Nintendo Switch (OLED) in the news. Let's start.
Who is Theophilus Junior Bestelmeyer on TikTok?
TikTok addicts are likely to have read the name more often in the comments under videos in the last few days. However, many do not know what this campaign is all about. Reason for us to shed light on the mystery of the unknown Theo Junior and to clarify who it actually is and what it means. You can read more about this in our guide:
Huawei Mate 40 Pro im TechnikNews-Test
In the past few weeks, colleague Fabian had the chance to use the Huawei Mate 40 Pro to shed more light on. In his TechnikNews-Test he writes about a smartphone, which he liked very much, but cannot recommend it unreservedly. Even if the performance, camera and speakers play a role in the price. What exactly is going on, he explains in more detail in his test report:
The Nintendo Switch (OLED) is here
Completely unannounced, without advance information and without an event, Nintendo simply let the new switch (OLED) out of the bag. Even before E3, there was speculation about a "Switch Pro', which ended up being nothing more than a rumour. The Nintendo Switch (OLED) has a 7 inch OLED display with a resolution of 720p. The storage capacity is now (finally) 64 gigabytes, there is a new dock and even more. All details in the article:
TechnikNews Weekly: More articles from the last week
You haven't had enough of news, tests and advice from the world of technology? in the TechnikNews We weekly list the three most clicked articles of the week. Of course, that wasn't all:
Recommendations for you