>> Test the latest technology and much more: apply to us! <
TechnikNews Weekly # 178: Akamai down, Nothing ear (1), Android 12 app design and more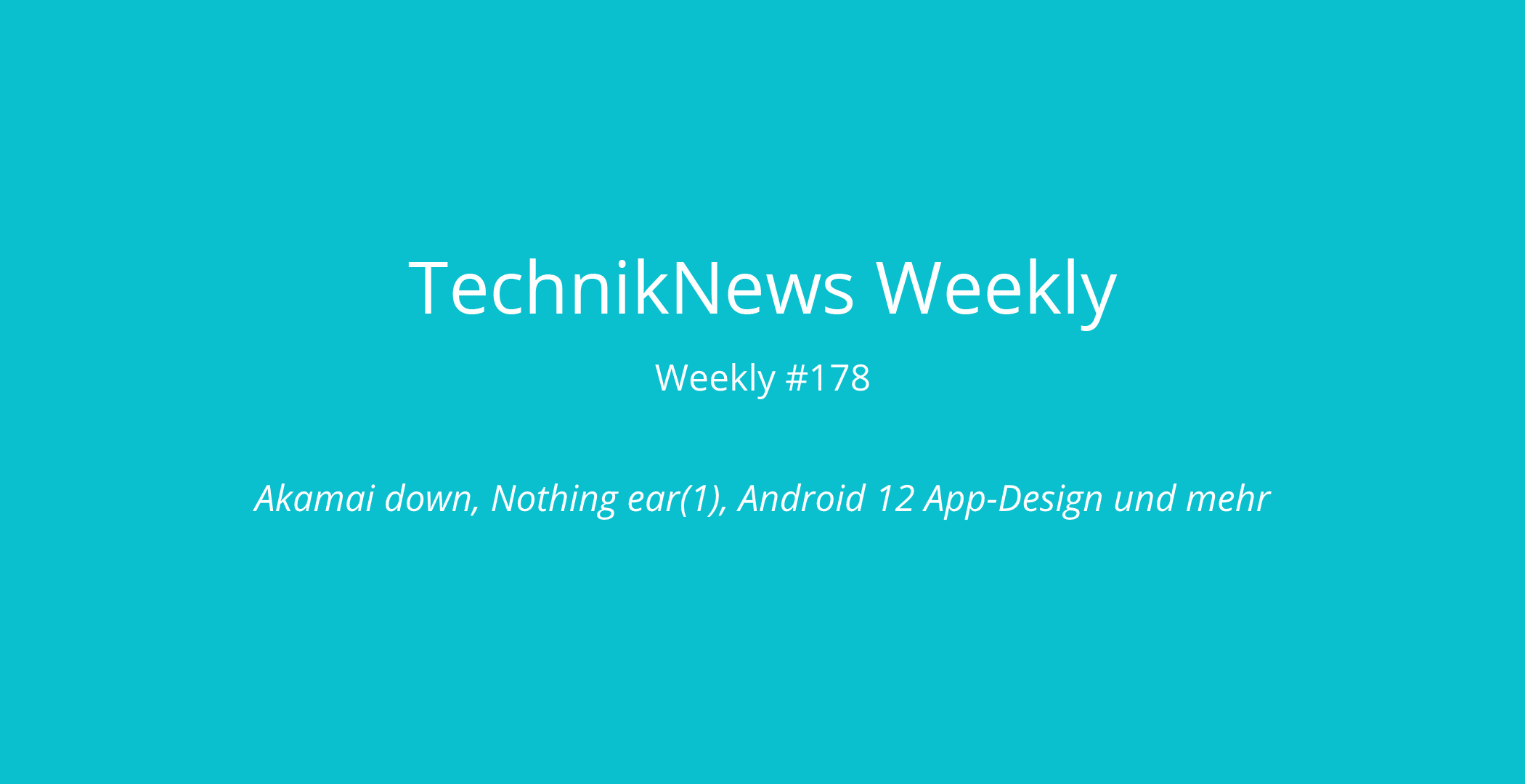 (Post picture: © 2021 TechnikNews)
Christmas will be in a little less than six months - pointless fact, that's right, we'd rather deliver that to you TechnikNews Weekly. On this Sunday we will again serve you the three most-clicked news TechnikNews .
The most important of the last few days from the world of technology can be found in our every Sunday TechnikNews Weekly. With your clicks on our posts, you decide which news is at the top of the ranking and which is not. We are proud to present in issue 178: Akamai was down, the Nothing ear (1) are coming and Android 12 with a special app design.
Due to a disruption at the CDN (Content Delivery Network) provider Akamai on Thursday, numerous websites could not be reached. The error message "Service Unavailable – DNS failure" was displayed on several thousand sites in Europe. That wasn't Proproblem of the user, but a Proproblem at Akamai, which could be fixed relatively quickly.
Nothing ear (1): Exclusive advance information from in-ears
The first ProThe product of "Nothing", the new company of OnePlus co-founder "Carl Pei", will be released in the coming week. The Nothing ear(1) will be in-ear headphones, about which we have now been able to find exciting information in advance. The software features were not yet known. This includes in-ear detection, which stops or continues playing the music if necessary. The app will also offer an extensive equalizer. You can read what else there will be in the article by Nils:
The first Android 12 apps with "Material You" are here
With Android 12, Google is introducing the new "Material You" design language. With this, all supported apps will use the system colors, which are automatically set by the background image. This should give a more personal touch - hence the "You" - on the smartphone. If you use the Android 12 beta, you can already use the first apps with "Material You". We present what these are in the article:
TechnikNews Weekly: More articles from the last week
You haven't had enough of news, tests and advice from the world of technology? Neither do we - the summer slump isn't really there anymore. However, we still have some news in store:
Recommendations for you