>> Test the latest technology and much more: apply to us! <
TechnikNews Weekly # 183: Vulnerabilities in MS Exchange, Motorola Edge 20 Series, Oral-B iO Series 9 Test and more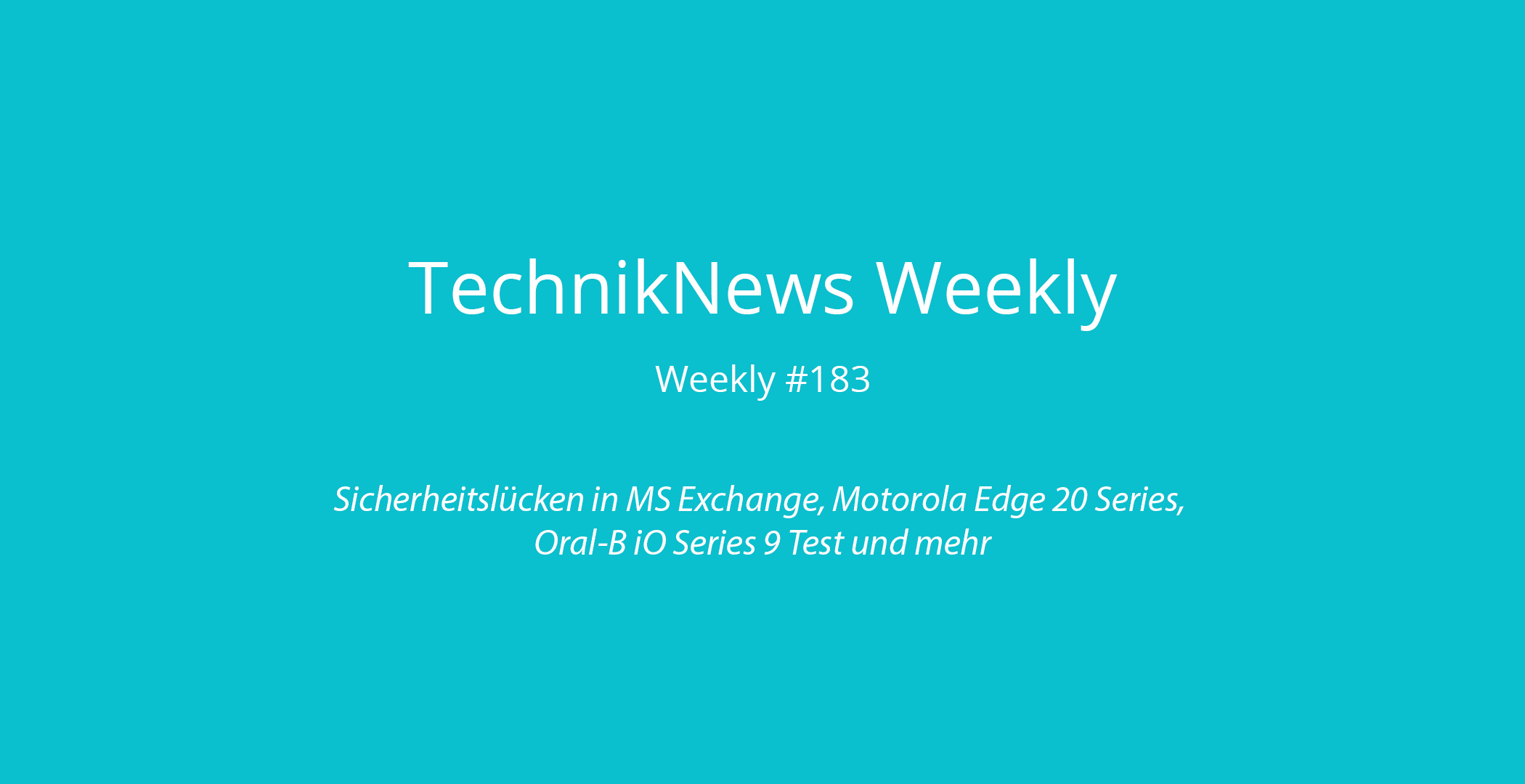 (Post picture: © 2021 TechnikNews)
The last week in August is drawing to a close. All announcements and downtimes were reported this week. In this Weekly issue, we also include the top 183 news in number 3 for you TechnikNews the past week together.

Vulnerabilities discovered: Microsoft Exchange Server
The mail server software Exchange from Microsoft is always in a bad light due to security gaps. Since the server administrators keep losing track of the latest updates from Microsoft, our owner and technician has David Wurm has written a comprehensive guide for the server administrators concerned.
A test of the whole range of smartphones: Motorola Edge 20
In addition to Motorola's regular Edge 20, the smartphone maker has one Pro- and Lite variant for their smartphone series. Our editor Nils Ahrensmeier has tested all three variants for you and wrote down his experiences with the devices in a test report.
Nils comes to his opinion that the entire series is pretty good, but only the regular Edge 20 would be worthwhile for him. However, it is clear to him that there is a model for every user, so you should always decide for yourself which variant of the smartphone series is suitable.
For you long-term review: Oral-B iO Series 9 toothbrush
Do you now have an electric toothbrush in your bathroom, or do you continue to brush your teeth with a conventional manual toothbrush? While more and more dentists recommend electric toothbrushes to their patients, the manufacturer Oral-B, extremely well known for electric toothbrushes, is developing more and more brushes. Our owner David Wurm tested the iO Series 9 brush for you.
TechnikNews Weekly: More articles from the last week
Recommendations for you