TechnikNews Weekly #189: Facebook services offline, Huawei P50 Pro, Fitbit Luxe review and more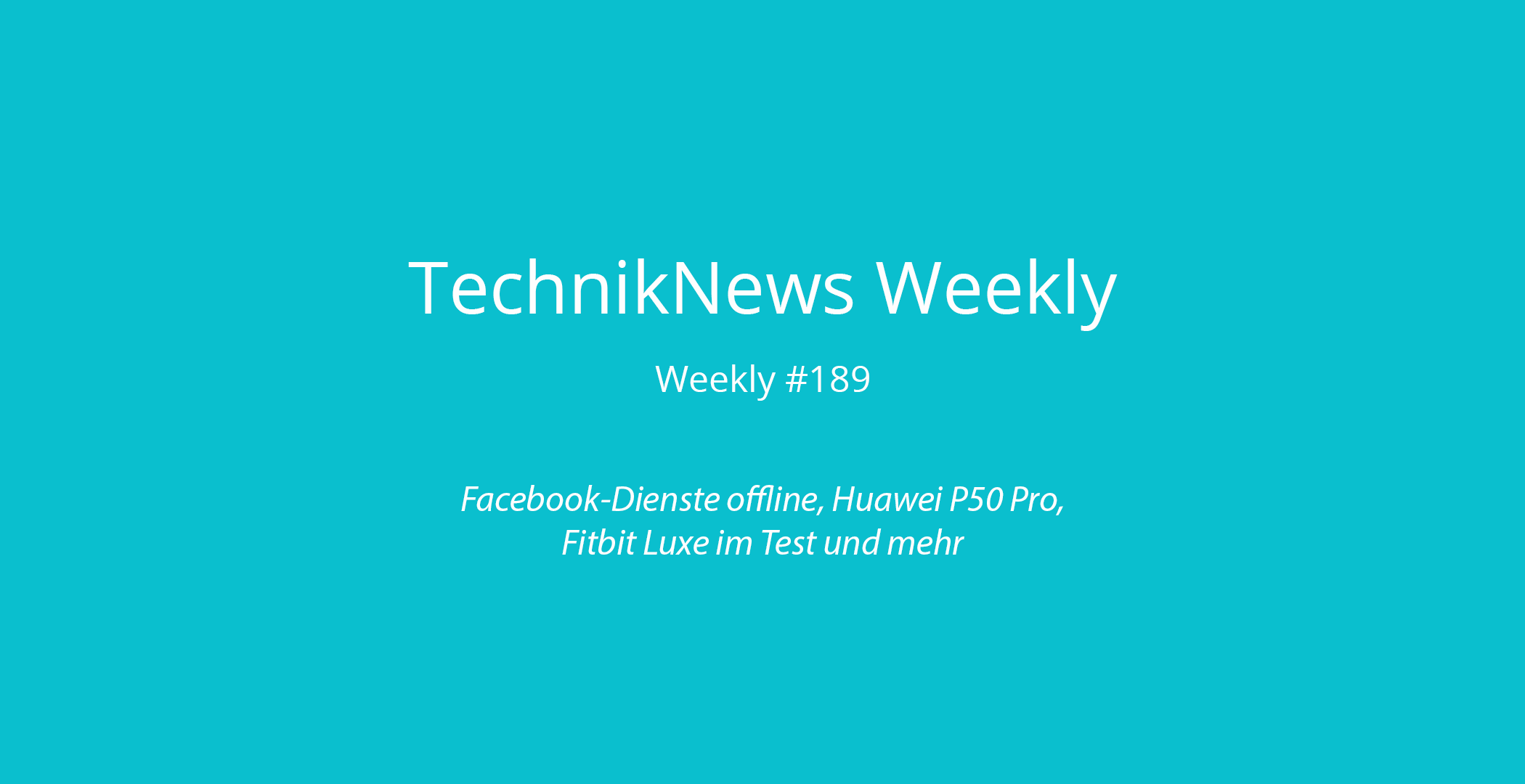 (Post picture: © 2021 TechnikNews)
You don't even look and the first week of October is over again. In our weekly edition of the TechnikNews Weeklys in issue 189 we have again briefly summarized the top 3 articles and at the end linked the remaining, but useful articles for further reading.

This week we of course have a test report in video format on our YouTube channel. Our editor Kenneth has tested and presented the Sony Xperia 1 III for you. Take a look and take the opportunity to subscribe to the channel:
Big annoyance: Facebook services offline
Last week Facebook had again Probleme with his services. The social media platforms Facebook with its Messenger, WhatsApp and Instagram were unavailable for a full six hours. The cause was, according to IT experts ProI'm having trouble resolving Facebook's DNS servers.
At around midnight on the following day, the services were available again, albeit somewhat limited. In the morning everything had gone smoothly again. You can read the whole process again in our news ticker.
By the way: last Friday there was another short outage of all Facebook services.
Great smartphone without Google services: the Huawei P50 Pro review
Our editor Fabian Menzel has the Huawei P50 in great detail for you in the Provariant and wrote down his experience with the smartphone in a test report.
Fabian is of the opinion that the smartphone is a very good smartphone with good specifications all round. However, the model lacks the availability and 5G connectivity, which is becoming increasingly important, especially in Germany. A major weak point is the lack of installation of services from Google.
However, if you are a fan of Huawei and can do without Google services, you can still take a look at this model. You can read more and more in detail review report.
Smart watch for you review: Fitbit Luxe
Our editor-in-chief David Haydl has tested and presented the entry-level Smart Watch Luxe from the manufacturer Fitbit for you. In his opinion, it is a very good smart watch, especially the quality of the case with the water resistance and the inside with the hardware.
For readers who want to buy a smart watch for the first time and do not want to spend that much money or do not need the most compact health data, read this review and see for themselves.
TechnikNews Weekly: More articles from the last week
Recommendations for you