>> Test the latest technology and much more: apply to us! <
TechnikNews Weekly # 190: Snapchat offline, Redmi 10 review, Apple Keynote and more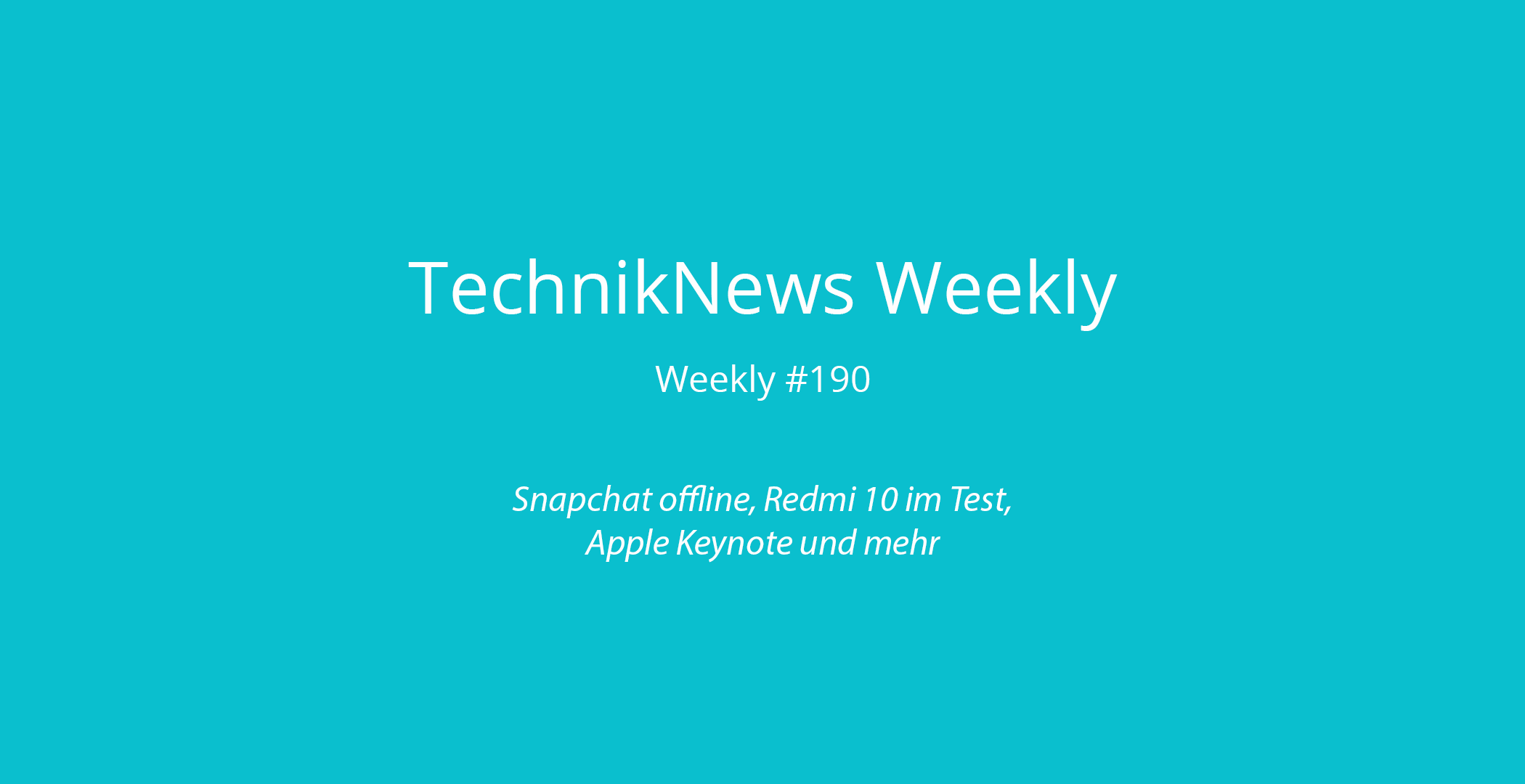 (Post picture: © 2021 TechnikNews)
This week we had some news for you again. In issue 190 of the TechnikNews Weekly we briefly summarize the top 3 news for you.
Our last competition for the electric toothbrush Oral B iO Series 9 we ended last Friday, determined a winner and contacted them. We would like to thank all readers who participated! For everyone who wants to get an electric toothbrush, feel free to our test report Read through on the Oral-B toothbrush.
Popular offline platform: Snapchat
The week before last we reported that all Facebook services were offline. This week it also hit the Snapchat platform. At noon last Wednesday, there was a server failure of the platform. All functions of the app were impaired and therefore not usable.
An hour later, the servers for chat messages were available again, but no pictures could be sent or stories could be created.
For you review: Redmi 10
Our editor Fabian Menzel put the Redmi 10 from Xiaomi through its paces for you and wrote a review for you about his experiences with this smartphone. This smartphone is known in the entry-level class for 180 euros and is intended for users who, however, do not attach much importance to the specifications for smartphones.
The test device was provided by Xiaomi Germany.
Tomorrow live: another keynote from Apple
Tomorrow evening, Monday, October 18, 2021, there will be another keynote event from Apple. The US company has the motto "Unleashed".
However, this event will only be shown as a broadcast, journalists will not be on site. This time, this keynote is about the new Mac range.
TechnikNews Weekly: More articles from the last week
Recommendations for you