>> Test the latest technology and much more: apply to us! <
TechnikNews Weekly #191: iPhone 13 Pro Test, Apple M1, MacBook Pro 14 and more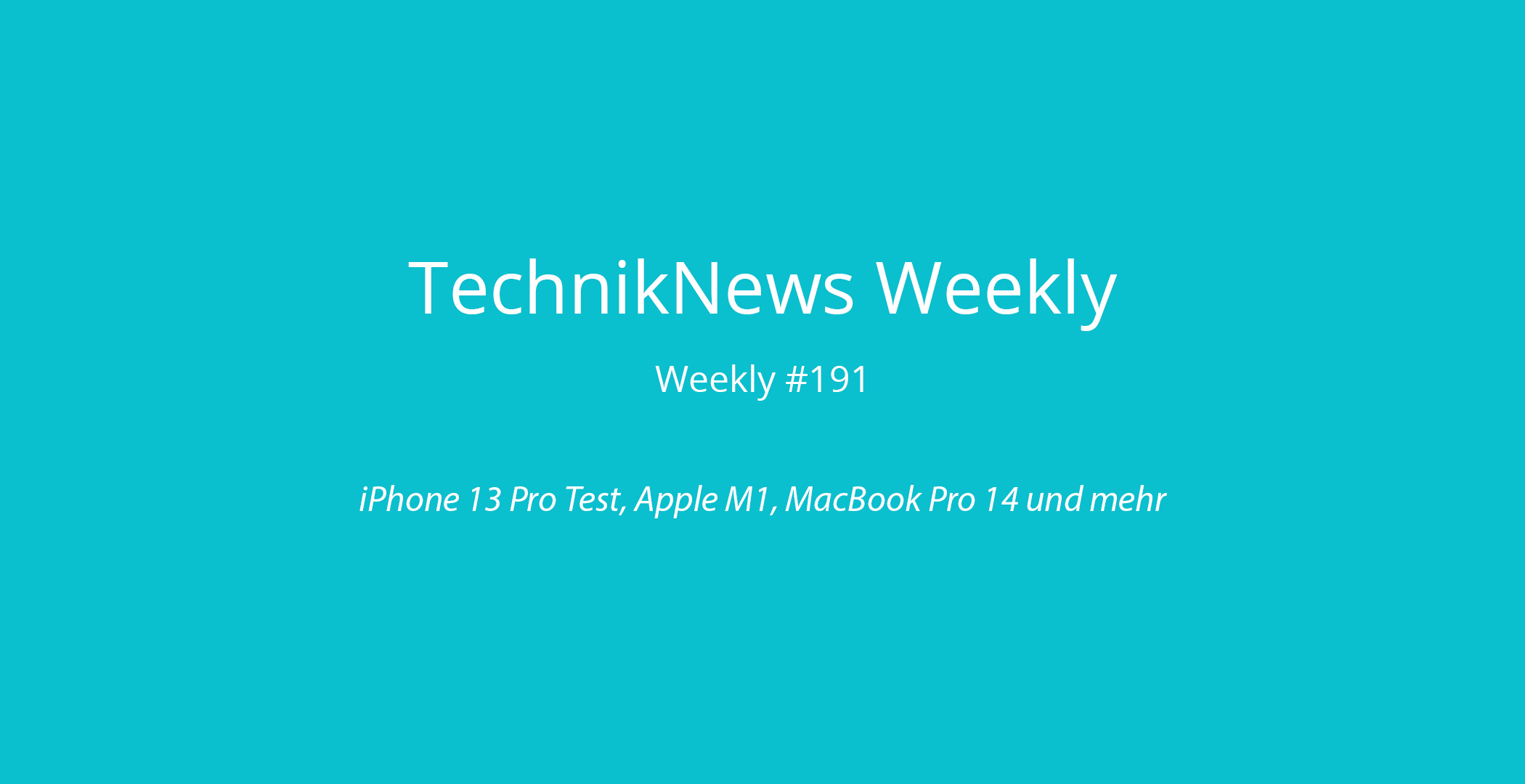 (Post picture: © 2021 TechnikNews)
Before the last week of November starts, we have the weekly issue number 191 for you again. Today's issue is particularly interesting for Apple fans.
For you review: the iPhone 13 Pro
Our editor Fabian Menzel has the iPhone 13 for you Pro presented by Apple and shared his experiences with you in a very detailed article.
In short, Fabian evaluates the iPhone 13 Pro as a very good smartphone. Apple has a lot to say about its predecessor, the iPhone 12 Pro, improved. However, our editor is still bothered by a number of things. You can read what bothers him about this iPhone and whether it arouses your interest in the linked article.
New generation: M1 Pro and M1 Max from Apple
The manufacturer Apple last week presented its new generation of Processors presented. The chips M1 were presented Pro and M1 max.
In chip M1 Pro it is now possible to offer multiple cores and more memory. Up to 32 gigabytes of RAM can now be installed. The M1 Max goes even further, here you can see up to 64 gigabytes with several cores. The GPU unit has also been improved considering the power consumption.
More information about the new Proprocessors from Apple can be found in the linked article.
Featured: MacBook Pro 14 and Pro 16 from Apple
The manufacturer now has its new MacBook to go with Apple's new CPU chips Pro 14 and 16 presented. The new chips are installed in these.
What is particularly new about these models is that both now have a notch with a frameless display. However, there is no Face ID sensor installed in this.
The MacBook Pro 14 starts at 2.249 euros, that Pro 16 at 2.749 euros. A good difference of 500 euros. However, these models can be further configured. Both models will be available on the market from next week. You can find more details about the new models in the linked article.
TechnikNews Weekly: More articles from the last week
Recommendations for you