TechnikNews Weekly # 192: DJI Mavic 3 drone, Moto G200 details, new Hetzner RZ, and more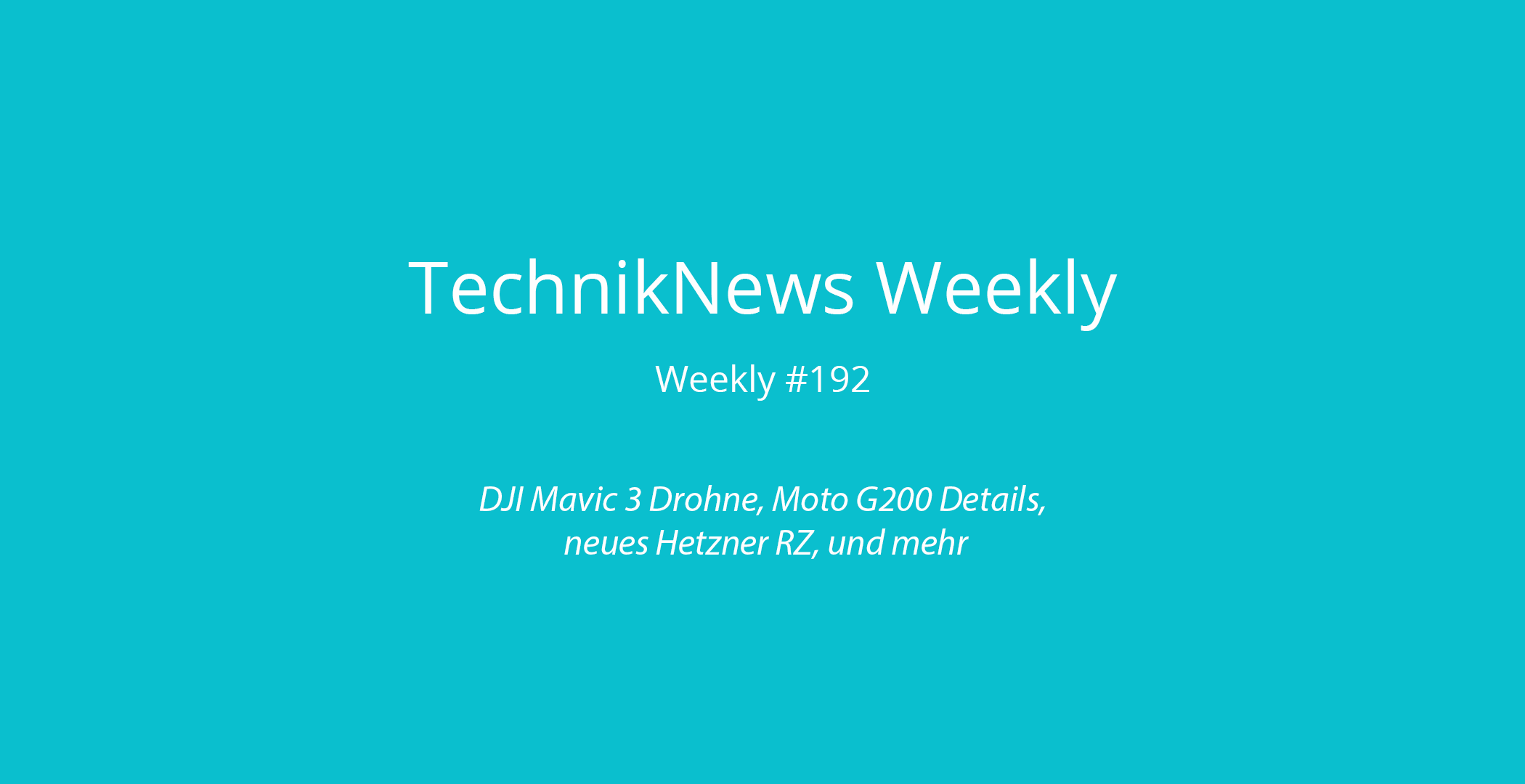 (Post picture: © 2021 TechnikNews)
Another month is drawing to a close and we are slowly heading towards the end of the year. Today we are once again summarizing the top 3 news from the past week briefly and informatively in the TechnikNews Weekly in issue 192. Happy Halloween!
Exclusively presented: DJI Mavic 3 drone
The Chinese drone manufacturer DJI will present its new Mavic 3 drone model next November. Our editor Nils Ahrensmeier has the first pictures in his luggage for you.
Among other things, the new Hasselblad sensor is new, with which you can take pictures with 20 megapixels using this drone in the future. The drone is said to be available in three different versions: the normal drone, the Fly More and the Cine Edition.
You can find more details and pictures in the linked article.
First details: the Motorola Moto G200
The smartphone manufacturer Motorola also wants to present its new Moto G200 model in November. The G100 series was only launched on the market in the spring.
A Snapdragon 888 will be used in Motorola's upcoming smartphone Proprocessor installed. In addition, 8 GB of RAM is installed. The display comes with FullHD+ with a refresh rate of 144Hz.
The prices for the new flagship have not yet been determined, but the model will still start with Android 11. Android's current version is version 12.
The rumor mill is simmering: Hetzner is planning another data center
The rumor mill is currently simmering about the hostingProvider Hetzner Online GmbH and not just since yesterday. In recent months, the new location abbreviation "ASH1" has been discussed. However, there are several places to choose from, which can become.
Looking at the current trace route to a specific IP network at the "ASH1" location, one can already speculate that a first US location will be opened. Hetzner does not want to publish more about this until the next few days.
We'll keep you up to date in this linked article:
TechnikNews Weekly: More articles from the last week
Recommendations for you