TechnikNews Weekly #194: Motorola Edge 30 Ultra Leak, Poco M4 Pro, WhatsApp Multi-Device and more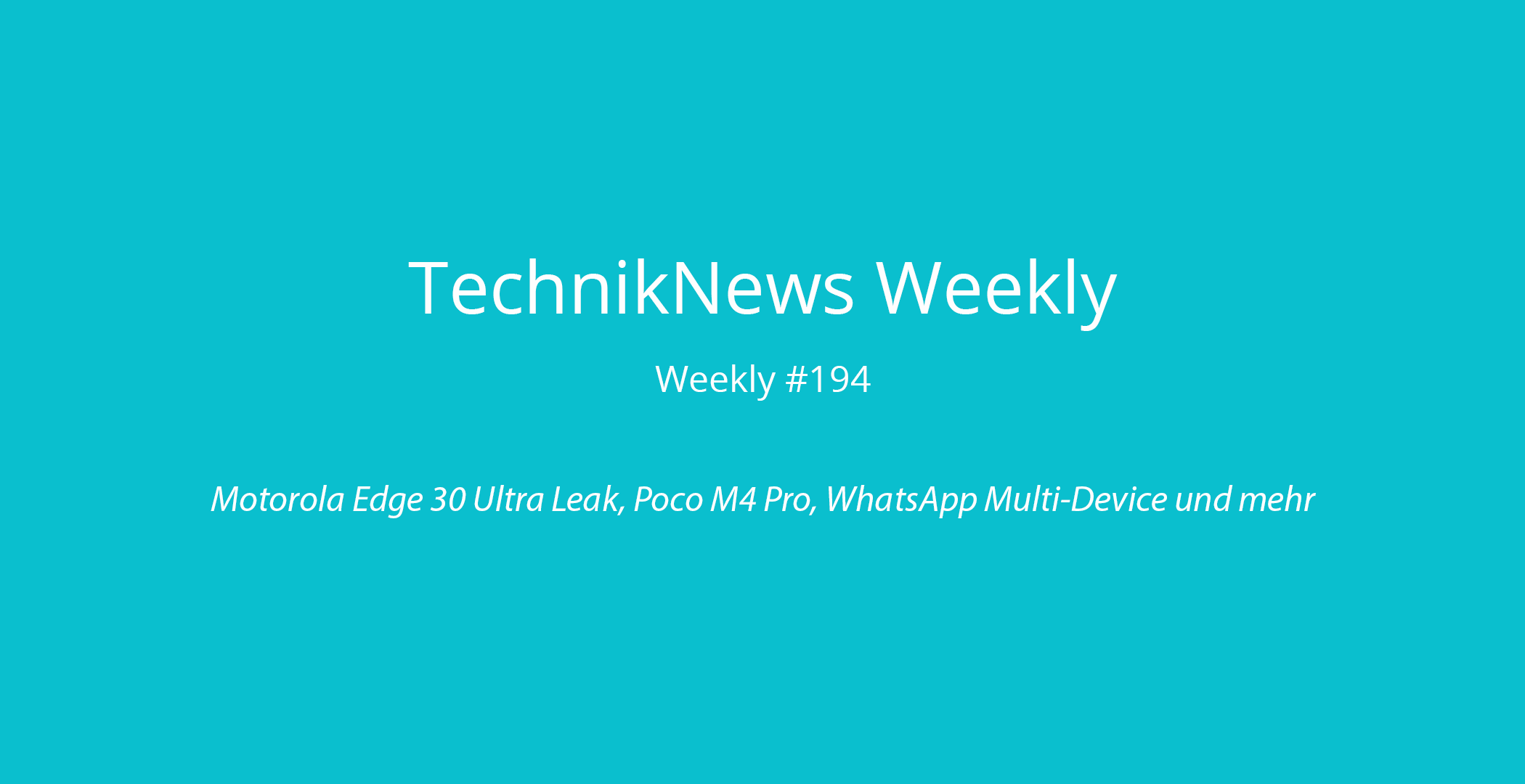 (Post picture: © 2021 TechnikNews)
Next Sunday is here - we leave the week with one as usual TechnikNews End weekly. This week was not really spectacular, but there is still some news worth mentioning.
I am happy to see you again this Sunday with the TechnikNews Weekly may accompany. In the past time it gave up here TechnikNews read a little less. This is due on the one hand to the technology year coming to an end and the lack of news and on the other hand to taking advantage of the beautiful autumn days before winter starts again.
Exclusive details on the Motorola Edge 30 Ultra
This news has really spread like wildfire - our editor Nils wrote exclusively for TechnikNews Researched the first details of the upcoming Motorola Edge 30 Ultra. Thus, in addition to the German version, the leak also climbs on ours English speaking TechnikNews-Output in 1st place ProThe next flagship SoC from Qualcomm will be used, which is being developed at Qualcomm under the SM8450. All other specs and the detailed data sheet are available in the article:
The Poco M4 Pro is here – for less than 250 euros
With the Poco M4 Pro Xiaomi released a new mid-range smartphone last week, which is supposed to attack especially with the price. So it comes with subtleties like 5G, 4 or 6 GB of RAM and 64 or 128 GB of internal memory. The smartphone also wants to score with "flagship features" such as a refresh rate of 90 Hertz. You can of course read about what else it has to offer.
WhatsApp now on several devices at the same time - soon also on tablets
The subsidiary of Facebook or - more recently - "Meta", namely WhatsApp, has also been working on new multi-device functions in the last few days. We have known for some time that WhatsApp will soon be usable on several smartphones and devices at the same time, now the function is also available for non-beta users. Until now, you had to use a pre-release version of the app to take advantage of the functions.
iCloud for Windows with new functions
It's hard to believe, but Apple is also partially developing for the Windows platform Programs. For example iCloud for Windows, which has now been provided with a new update. The biggest innovation came in August, when retrieving iCloud passwords was also possible on Windows. Now comes the next step - passwords can now also be generated and saved under Windows. The software now also supports Prores and ProRAW files captured on Apple devices.
Recommendations for you