TechnikNews Weekly # 199: OPPO Find N, OPPO Air Glass, Teufel Boomster (2021) test and more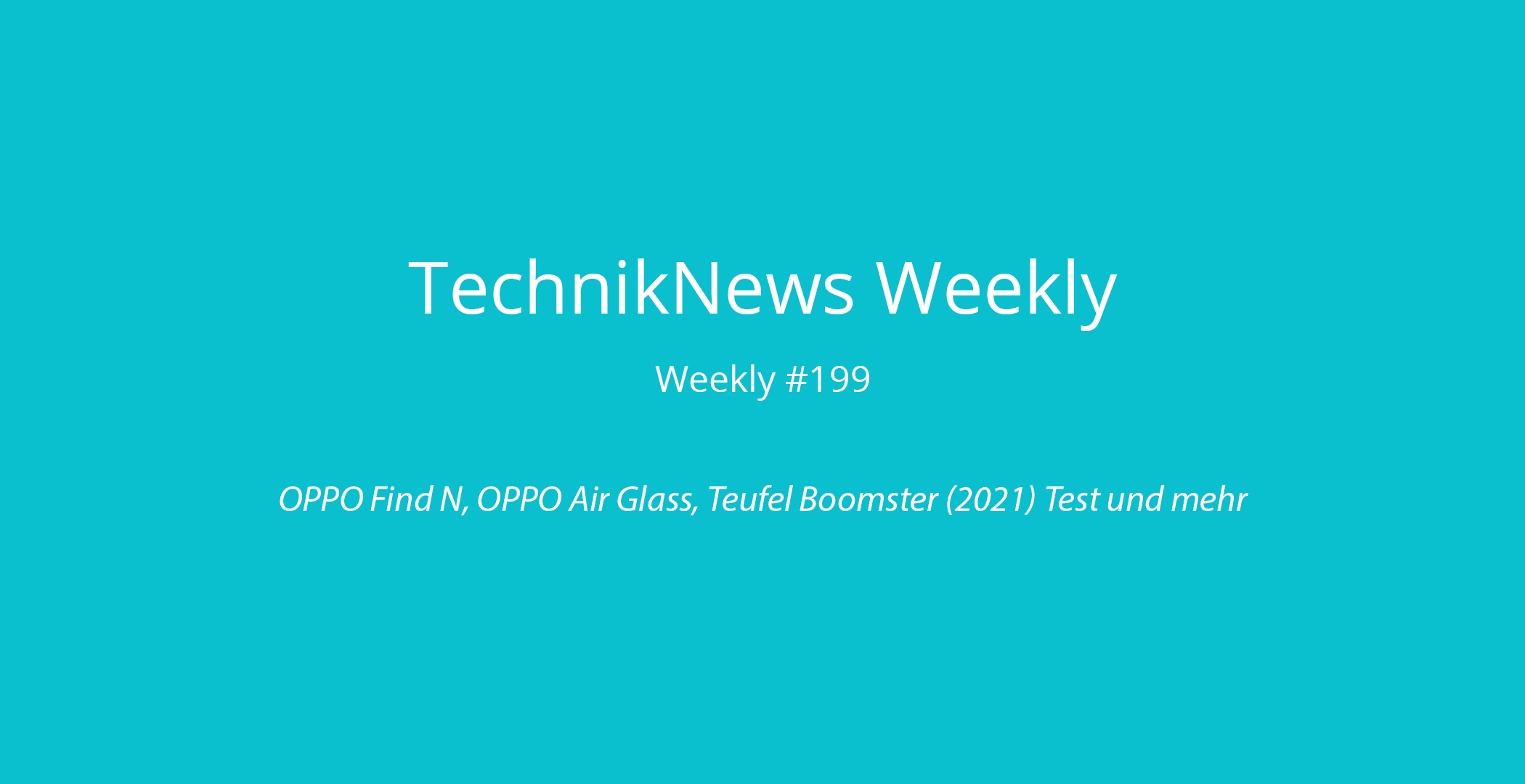 (Post picture: © 2021 TechnikNews)
Time flies so quickly - we are already here on the 4th Sunday of Advent at TechnikNews Weekly arrived. Christmas is exactly five days from now and we will be reaching our 200th edition of the TechnikNews Weekly. But before that we look back - what was going on in the last few days?
As always, in the next few lines you will get the three most popular news from the past week. As always, only you determine the ranking, namely by clicking on our articles.
OPPO Find N is the first crease-free folding phone
As part of the OPPO INNO Day 2021, the up-and-coming manufacturer presented its first and at the same time wrinkle-free foldable. So far, all competitors have their certain "kink" in their optics, OPPO wants to solve this better. In a total of four years of development with six prototypes, the manufacturer has now what appears to be the best concept ready - and ready for the market. By the way, you can find more OPPO articles in our OPPOblog.
OPPO Air Glass bring extra information to the corner of your eye
We're already staying with OPPO. You also found OPPO Air Glass very exciting. These glasses are not full-fledged augmented reality glasses as seen before from OPPO. Air Glass is an "Assisted Reality" glasses. In other words, it throws useful information into the right eye in order not to be too distracted from everyday life. You can read in the article what it can do and what it will look like.
Teufel Boomster (2021) does more than just bass
We don't neglect tests either. In the past few days, my colleague Nils took a closer look at the brand new Teufel Boomster (2021). He turned the music up to the max and was enthusiastic throughout. A beautiful, unspectacular design, a long battery life and a very good sound form a very good overall package that is worth the money:
TechnikNews Weekly: More articles from the last week
You haven't had enough of news, tests and advice from the world of technology? in the TechnikNews We weekly list the three most clicked articles of the week. Of course, that wasn't all:
Recommendations for you