TechnikNews Weekly # 200: Moto G31 Review, Huawei MateBook 14s, Samsung Galaxy S22 Series and more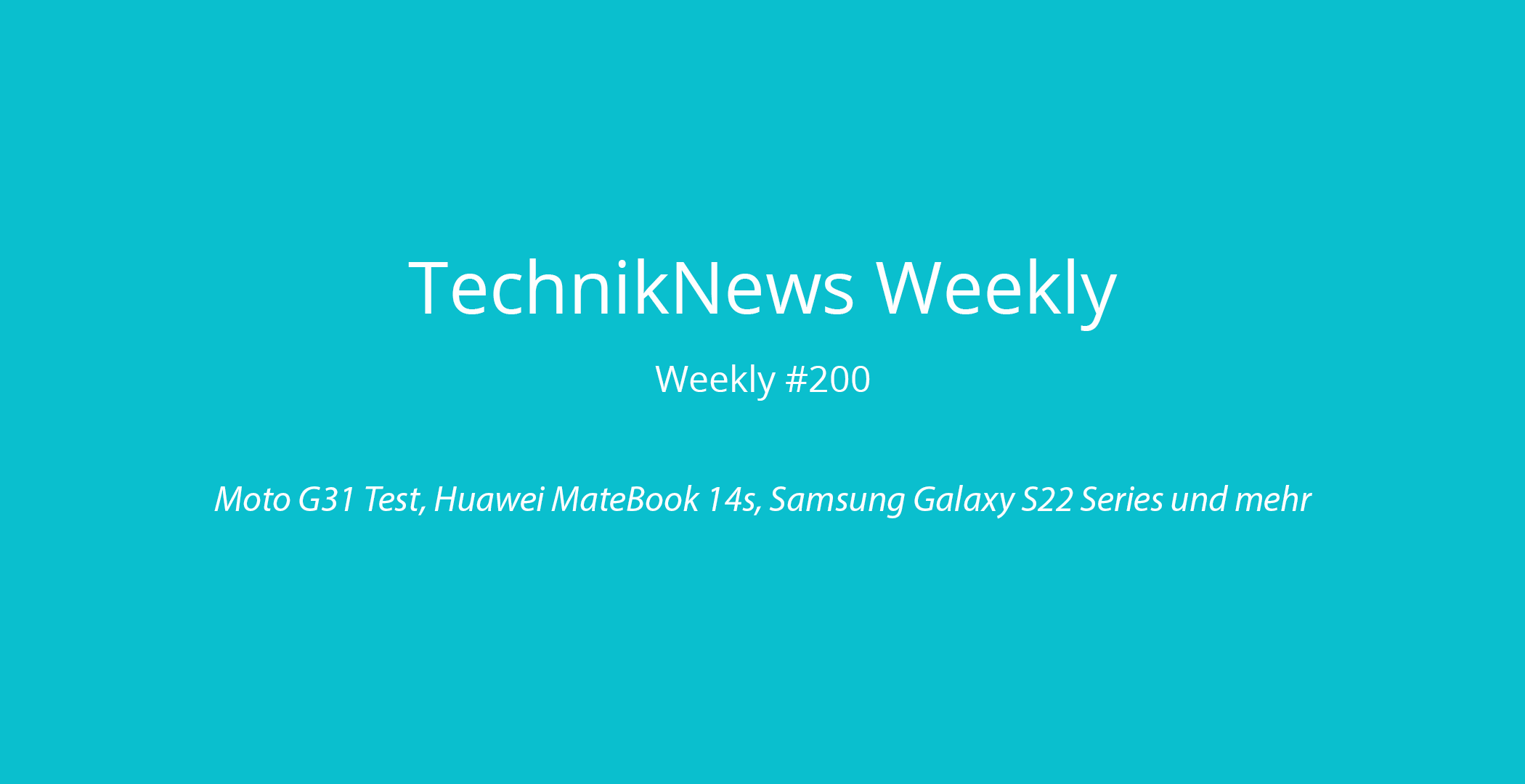 (Post picture: © 2021 TechnikNews)
We hope you enjoyed the Christmas holidays the way you wanted - so welcome to TechnikNews Weekly Edition 200. Another week is over, in which there was also less news in the whole Christmas hustle and bustle.
Just in time for the turn of the year, a special edition awaits you, where we look back a little further and review the year 2021. This time, as usual, we will limit ourselves to the three most popular news from the past week. The first edition of the TechnikNews Weekly online, since then we have had the three most popular news of the week in our luggage every week. It's great that you're here again today.
The beginner with weaknesses: Moto G31
Not everyone wants a smartphone for several hundred euros - why not just one for 200 euros, such as the Moto G31. The device should be aimed precisely at this target group - as an entry-level smartphone. For this price you get a high-quality OLED display, a 50 megapixel triple camera and a 5.000 mAh battery. Only with the processor have to be made slight compromises on the paper.
Huawei MateBook 14s convinced review
TechnikNewsIn the past few weeks, Yinan had the opportunity to extensively test the new Huawei MateBook 14s. The conclusion is very positive, in terms of design, display, keyboard, performance, battery and more, it is a very rounded overall package everywhere. Because it has hardly any major weaknesses and in many areas it is often better than the flagship model of its own House cuts off, he can recommend it to Windows users without any problems.
First details about Samsung Galaxy S22 & Galaxy S22 Ultra
In two months it will be Samsung time again, when the new Samsung Galaxy S22 series will be unveiled. This time one should apparently orientate oneself more clearly than ever before on the design of the pulped Note series. Nostalgic memories come up - we have for you what it will look like in the article.
Recommendations for you