TechnikNews Weekly #201: Exchange Server Y2K22 bug, OnePlus 10 Pro Teaser, review 2021 and more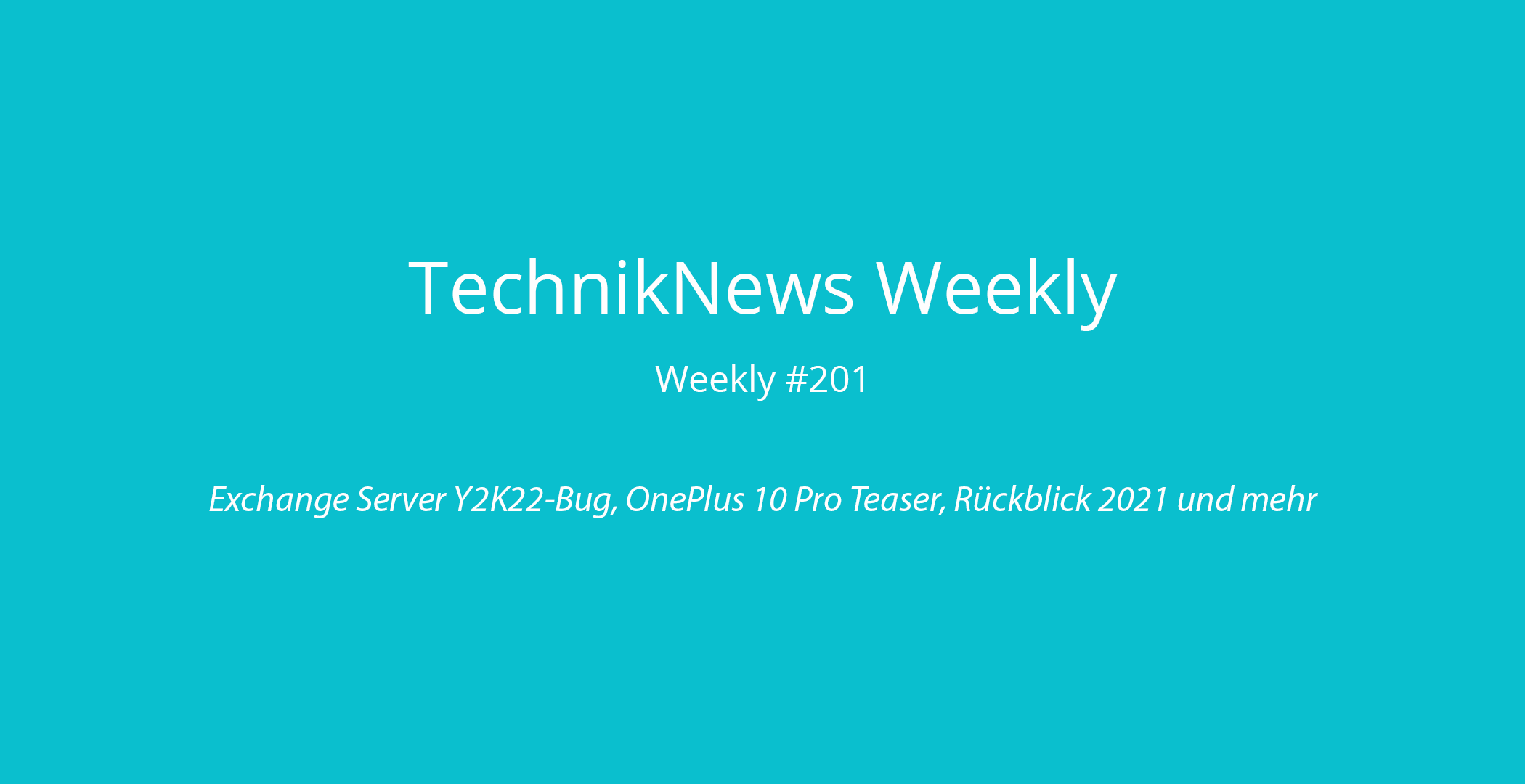 (Post picture: © 2022 TechnikNews)
Even after the turn of the year we have that again on time this Sunday TechnikNews Weekly for you. Right at the beginning of the year, Microsoft made a fool of itself with a bug in Exchange, a first teaser for the OnePlus 10 Pro is out and we're looking back at 2021.
We hope you have had a good start into the new year and at this point we wish you all the best for the new year 2022. Also this year we are there for you every Sunday and present you the best news of the week - compactly in our TechnikNews Weekly. Let's start.
Embarrassing: Microsoft embarrasses itself at Exchange with "New Year's Bug"
Punctually at the beginning of the year, most companies were quiet – no more emails could be received or sent. Companies with a self-hosted version of Exchange 2016 and 2019 were affected, Office or Microsoft 365 had none Protrouble. In the meantime, however, Microsoft has made a working solution available that does this Proproblem fixes. We have all the details and the solution to enable the mail flow again in our article:
Exciting: This is how the OnePlus 10 Pro aussehen
A newly emerged teaser shows the OnePlus 10 Pro, which is to be presented next week, in advance. The camera element could change a bit compared to its predecessor. The Chinese manufacturer took a little inspiration from Samsung when designing the back.
Exciting: the highlights on TechnikNews for the year 2021
As always on December 31, we have the last few months this year TechnikNews Think about it again. In the last few months we have been able to expand our team by a few people, reached more readers than ever before and new ones Proprojects implemented. We were also quite surprised by your most clicked articles in 2021 - we have summarized everything in our review article:
TechnikNews Weekly: More articles from the last week
You haven't had enough of news, tests and advice from the world of technology? in the TechnikNews We weekly list the three most clicked articles of the week. Of course, that wasn't all:
Recommendations for you