TechnikNews Weekly # 201: Garmin Venu 2 Plus, OnePlus 10 Pro Details, Realme GT 2 Pro and more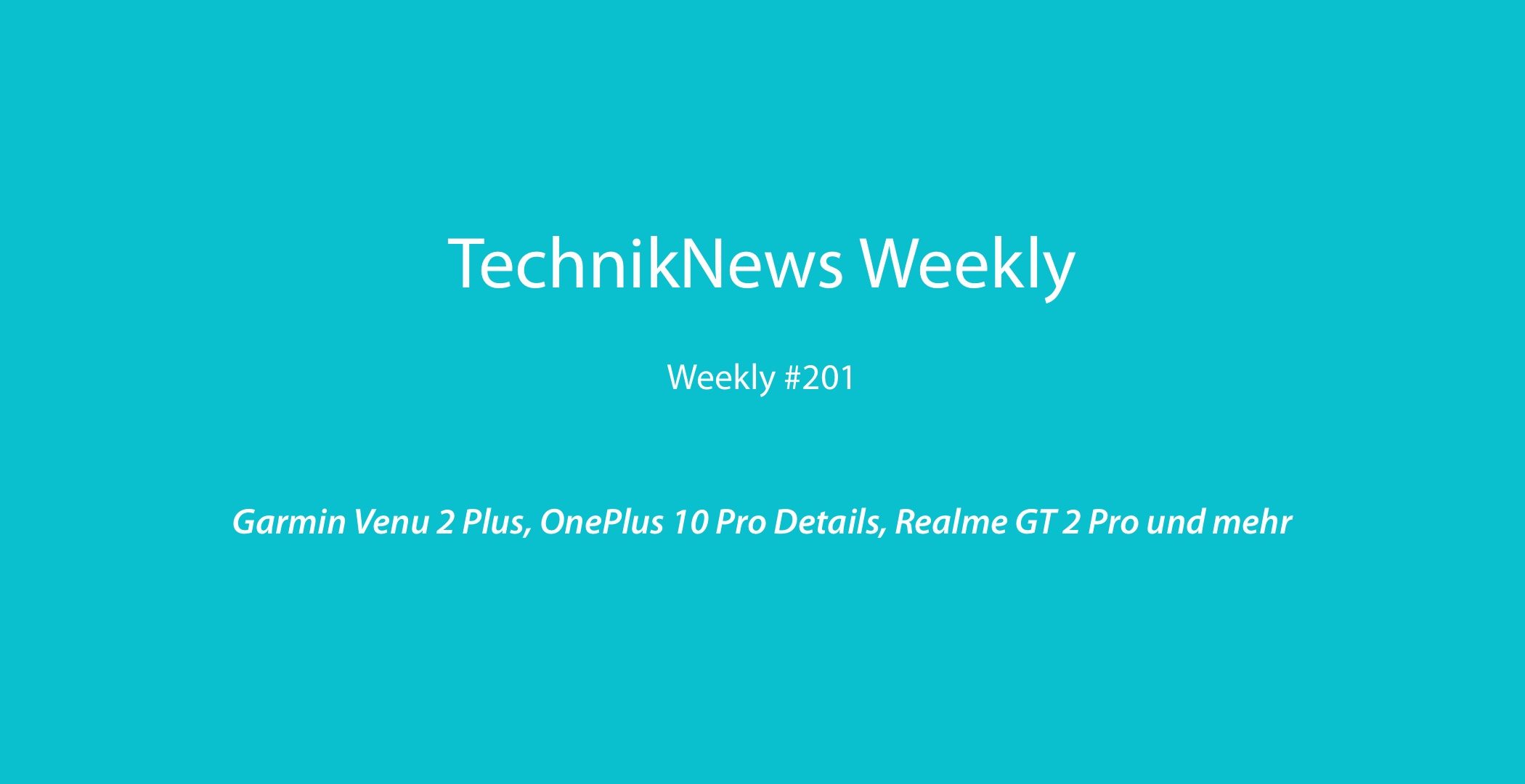 (Post picture: © 2022 TechnikNews)
The first week of the year is coming to an end. In addition to CES news, we also included other topics in our reporting. You can read which ones exactly were here in the TechnikNews Weekly.
As you can see, more articles came up this week than usual TechnikNews. That's because CES came with exciting tech news. You can find all the articles from the technology fair that did not make it into our weekly ranking here .
And now let's see which articles you clicked on the most.
Garmin Venu 2 Plus presented
A new product at CES 2022 is the Venu 2 Plus from Garmin. This is a slightly better version of the Venu 2 and Venu 2s that are already available. The main difference between the Venu 2 Plus is its size. With a diameter of 43 millimeters, it fits exactly between the two already known models in terms of size. Another difference is the language features. With the new Garmin watch, you can make phone calls and send commands for one of the most popular voice assistants.
OnePlus 10 Pro will soon launch in China
As part of CES 2022, OnePlus showed the first pictures of the upcoming OnePlus 10 Pro. One detail is particularly striking in the graphics: the revised camera module includes three lenses and a flash and was again developed in cooperation with Hasselblad. Technical data are not yet known, they will only be released in the course of the coming days and weeks. The same applies to the date of the market launch in Europe.
Realme GT 2 Pro is here
The GT 2 Pro is a new flagship from Realme. It already comes with the Snapdragon 8 Gen 1, which is Qualcomm's newest top processor. This is supported by at least eight gigabytes of RAM and 128 gigabytes of storage. The display has a WQHD + and the housing is available in four different colors. A triple camera can be found on the back.
TechnikNews Weekly: More articles from the last week
Recommendations for you