>> Test the latest technology and much more: apply to us! <
TechnikNews Weekly #202: Motorola Frontier, Exchange Server Update, Motorola Razr 3 and more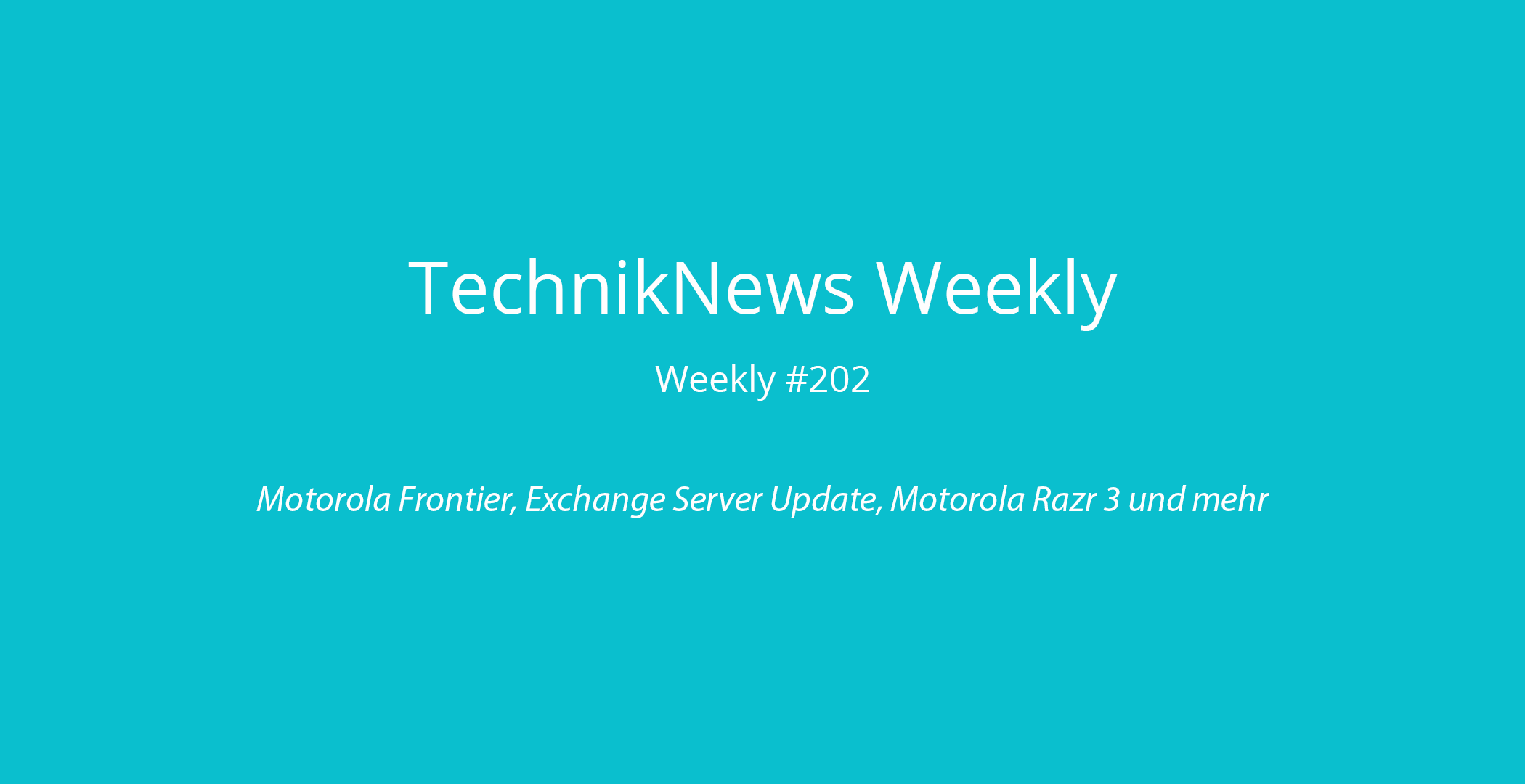 (Post picture: © 2022 TechnikNews)
This week, the world of technology has turned a bit slower again, after the turbulent CES the week before. But as usual, we use this Sunday to summarize the highlights of the last seven days in the TechnikNews to watch weekly.
The first three weeks of 2022 are already done, it's amazing how quickly time flies. Colleague Nils made headlines with two exclusive leaks and Microsoft made itself popular with server admins with a new update for Exchange Server.
Motorola Frontier is on the way
With the Motorola x30, the Lenovo subsidiary already has a device with the Snapdragon 8 Gen 1 on the Chinese market, which will also appear in Germany in the next few weeks (then under the Edge 30 branding). But of course a "next generation" Motorola Edge is already in development. This shows documents which TechnikNews available exclusively:
January 2022 update for Exchange Server is here
It was patch day at Microsoft again – always the second Tuesday of the month, when Microsoft releases security updates for almost all of their softwareprobrings products online. The January 2022 security updates for Exchange Server address vulnerabilities found by partners or by Microsoft. There are currently no known active exploits - nevertheless, as usual, we recommend installing the updates as quickly as possible:
Motorola Razr 3 will be very different
The device is being developed under the codename "Maven" and is sold as Proprocessor of the Snapdragon 8 Gen 1. So far, this has only been used in the Xiaomi 12 series and the recently released Honor Magic V. We have 12 gigabytes of RAM as a RAM configuration, sources speak of other configurations with 8 or even only 6 gigabytes of RAM.
TechnikNews Weekly: More articles from the last week
You haven't had enough of news, tests and advice from the world of technology? in the TechnikNews We weekly list the three most clicked articles of the week. Of course, that wasn't all:
Recommendations for you