TechnikNews Weekly #203: Possible Google Event, Time to Run, OPPO Reno6 5G and more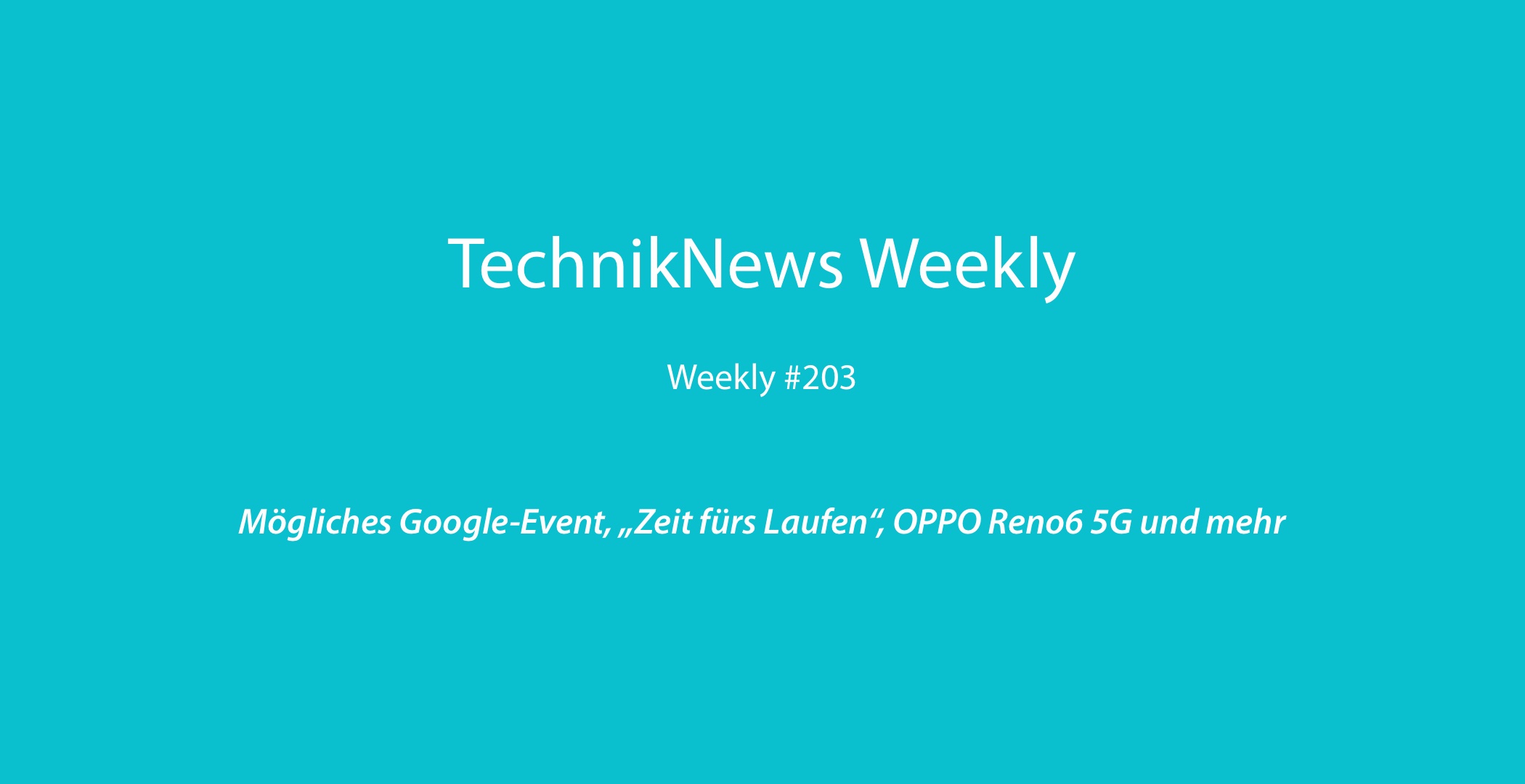 (Post picture: © 2022 TechnikNews)
Hello everyone, another week would have been done. If you don't have time to TechnikNews-You can now read it here in the TechnikNews Read Weekly what we wrote about this week.
At this point I would also like to refer to the latest YouTube video on TechnikNews-Refer Channel. In this, my colleague Yinan reports on his experiences with the Huawei Nova 9.
Google event possible in May
Many agree that Google will soon be around the corner with its own Pixel Watch. At the same time, the Pixel 6A, the cheaper and stripped down version of the Pixel 6, is expected. Furthermore, documents about a device that could be a new Chromecast recently appeared. Two leakers now claimed that the former two devices will be unveiled in May. You can read exactly what this is all about here:
Here's how you can see Run Time sessions on Apple Watch
In addition to Meditations and Time to Go, Apple now offers another category of audio workouts on Fitness+. This is called "Time for Running" and includes several coaching sessions in which you run to tips and music from a Fitness+ trainer. You only need an Apple Watch to listen. And I'll show you exactly how it's done in my latest guide.
OPPO Reno6 5G in review
At the weekend, my colleague Dominik then published his test report on the OPPO Reno6 5G. With a price of 499 euros, this smartphone fits into the upper middle class. In his conclusion he writes that he cannot recommend it unreservedly. The OnePlus Nord 2 would be a cheaper alternative that offers a bit more performance. But if you want the complete ColorOS experience, you can go for the Reno6 with only a few compromises.
TechnikNews Weekly: More articles from the last week
Recommendations for you