TechnikNews Weekly #207: 7 years TechnikNews, new Nokia smartphones, Samsung Galaxy S21 FE 5G review and more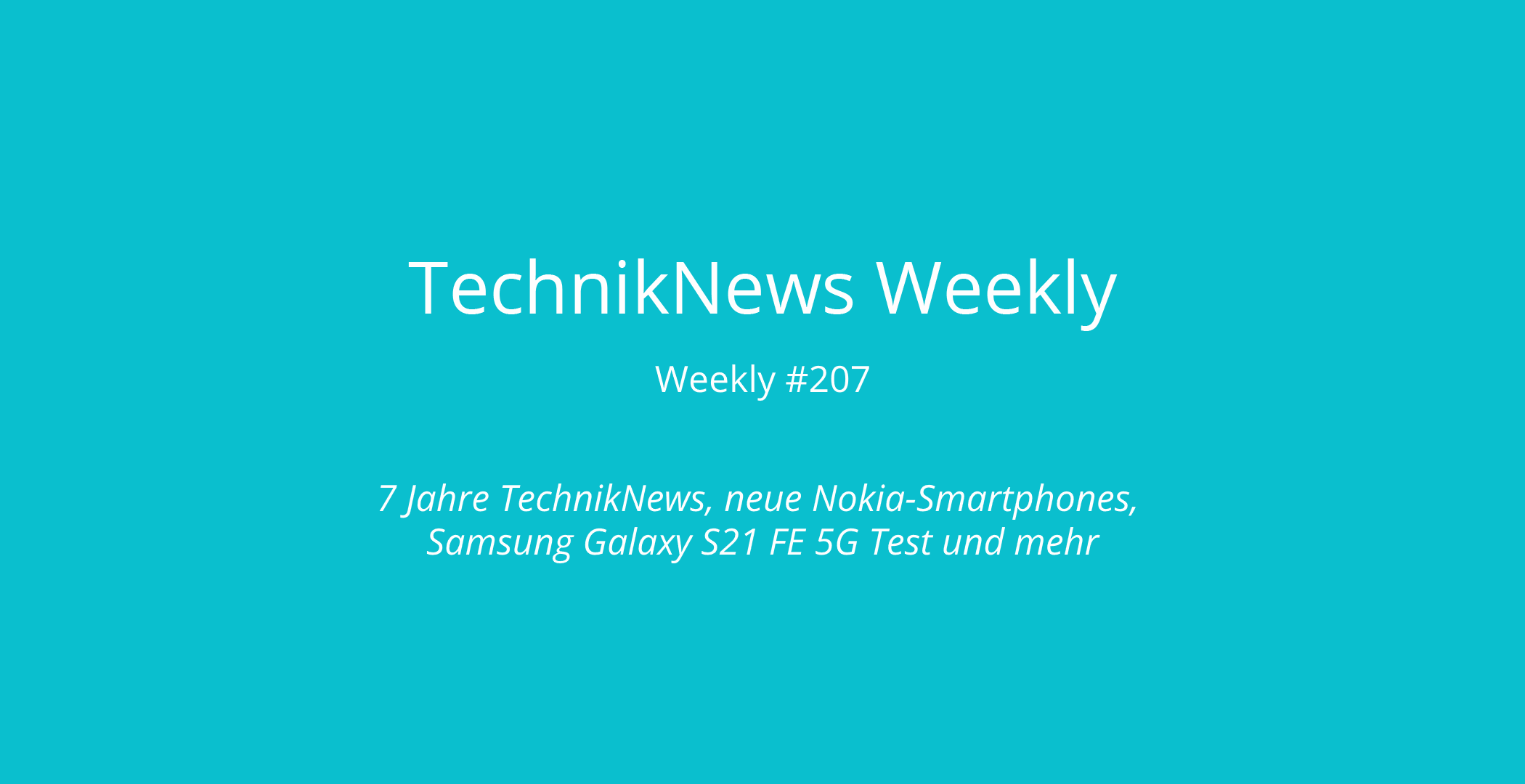 (Post picture: © 2022 TechnikNews)
This week we got older - so did you, but we've now cracked the seven years. So welcome to TechnikNews Weekly in the birthday week of TechnikNews.
The world of technology never stands still, and apart from the Olympics, there was a lot going on in the tech sector again this week. Nokia presented two new smartphones, we tested Samsung's late bloomer and celebrated its birthday. But first things first.
TechnikNews will be 7 years old
We have been blogging here every day since 2015, for you. Started as a one-man team back then, we are now 13 fully motivated TechnikNews'ers who keep the blog running here. The first article went online here on February 16, 2015, and at the end of February the blog became "TechnikNews" – which has remained true to its name to this day. But it's really grown now. A big thank you to you, without your interest this would never have been possible.
Nokia G11 and G21 presented
In a cloak-and-dagger campaign, Nokia presented two new smartphones. The Nokia G11 and G21 are two new entry-level smartphones that are said to be particularly durable. The battery should easily last two days. All technical details, prices and pictures can be found in our news article:
Samsung Galaxy S21 FE 5G im TechnikNews-Test
The Samsung Galaxy S21 FE 5G came onto the market much too late and slowed down itself with the launch of the S22 series and thus received significantly less attention. You can read in our newly published test report whether the overall package is still worthwhile.
TechnikNews Weekly: More articles from the last week
You haven't had enough of news, tests and advice from the world of technology? in the TechnikNews We weekly list the three most clicked articles of the week. Of course, that wasn't all:
Recommendations for you