TechnikNews Weekly #208: Google Pixel 6 review, Nokia G21 review, OPPO Find X5 Series and more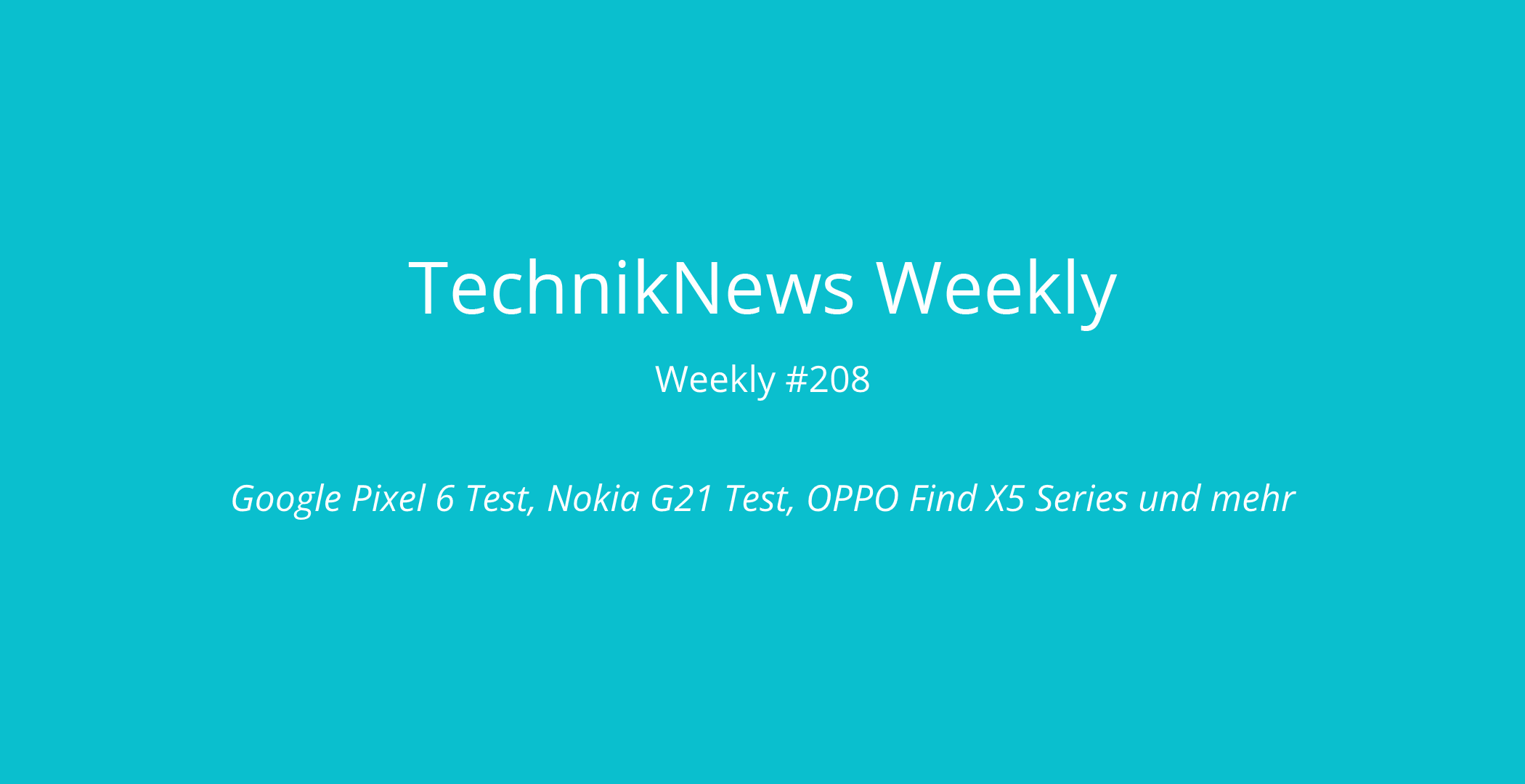 (Post picture: © 2022 TechnikNews)
Before the MWC in Barcelona starts next week, we have something a little more relaxed TechnikNews Weekly for you. Nevertheless, there was a lot going on in the world of technology again. Apropos go, let's get started.
Numerous test reports have been posted here in the last few days TechnikNews appeared, with two of them making it into your most-clicked articles. Like every Sunday we present you at the TechnikNews Weekly the three most clicked posts from the blog. So this time it's about Google with the Pixel 6, Nokia with the G21 and the new OPPO Find X5 series.
Google Pixel 6 im TechnikNews-Check
Colleague Fabian has the Google Pixel 6 for TechnikNews tested for a few weeks. Anyone who values ​​the camera, finds the new software stylish and practical, uses wireless charging and is looking for an all-round successful smartphone will probably be very happy with the Google Pixel 6. But there are also a few things that speak not for the Google Pixel 6, but for the competition. But it's best to get an idea of ​​​​it yourself - in his test report.
Nokia G21 closer look
Nokia presented two new smartphones almost two weeks ago – TechnikNews was able to take a look at it shortly after launch. The Nokia G21 is a budget smartphone with ups and downs, according to Fabian in his review. It wants to score with a long battery life, long support and its compactness, but gets bogged down in some points - for example the price.
OPPO Find X5 series presented - with a surprise
This week OPPO presented three new smartphones, all of these three smartphones also make it to us in Germany. However, this time the company is dropping the "Neo" model, which comes as a surprise. In the past two years (Find X2 Pro and FindX3 Pro) there was only the Proversion to buy worldwide. This year, instead of a Find X5 Neo, there is the "normal" Find X5. We have all the specs, pictures and prices for you in this article:
TechnikNews Weekly: More articles from the last week
You haven't had enough of news, tests and advice from the world of technology? in the TechnikNews We weekly list the three most clicked articles of the week. Of course, that wasn't all:
Recommendations for you