TechnikNews Weekly #209: OnePlus Nord CE 2, Sennheiser IE 600, Asus VivoBook Pro 14X and more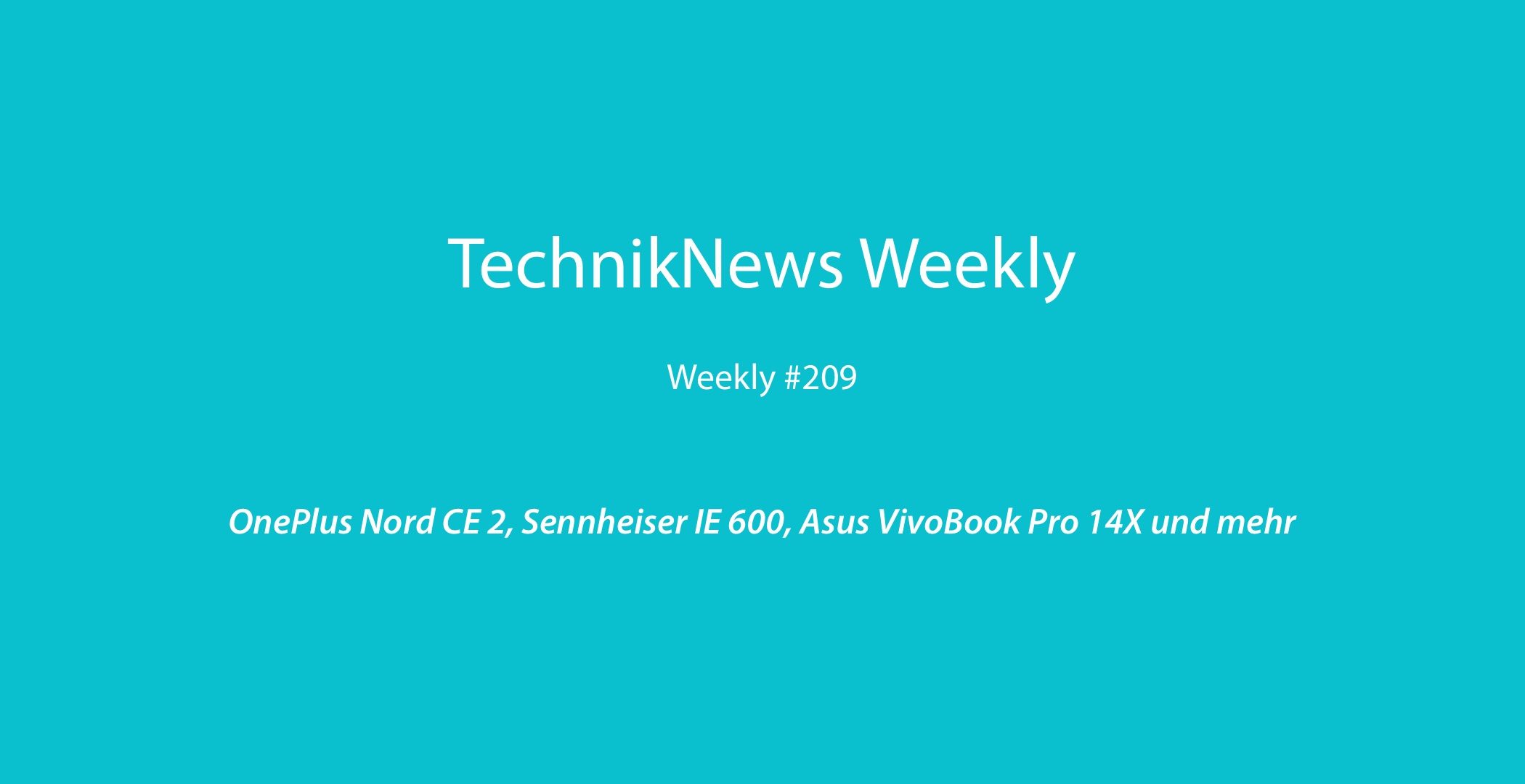 (Post picture: © 2022 TechnikNews)
Even if the new week has already begun, we still want to look back on the past one. You can read here which articles you liked the most TechnikNews Weekly.
OnePlus Nord CE 2 in review
The Nord series from OnePlus stands for entry-level smartphones at an affordable price. The latest of these is called OnePlus Nord CE 2, which my colleague Nils Ahrensmeier was able to test now. Unfortunately, he wasn't entirely convinced that the Nord 2 would definitely make you happier. The device has better performance, a better camera, a better vibration motor and 65 watt charging and a 90 Hertz display. You can read the test here:
Information and first impression of the Sennheiser IE 600
Sennheiser presented the IE 600 on Wednesday last week. These are wired in-ear headphones. The most important innovations compared to previous models can be found in the housing and the sound. Even if the basic shape of the in-ears remained the same, the material changed. ZR01 zirconium is now used, which is supposed to be extra stable. And the sound should now be even better and more natural, especially with the vocals.
Review: Asus VivoBook Pro 14X OLED
A second test report came from my colleague Dominik last week. He could get the Asus VivoBook Pro 14 X closer look at what it is a Pro-Notebooks from the VivoBook division. The specs speak for themselves. We have a 14 inch OLED panel, an Intel Core i7, a fast SSD and more. Furthermore, the large selection of ports catches the eye, which is something you don't see that often anymore. You can find out what Dominik thinks of the device in detail here:
TechnikNews Weekly: More articles from the last week
Recommendations for you