TechnikNews Weekly #210: Discord down, Apple Studio Display, Microsoft Exchange Server gap and more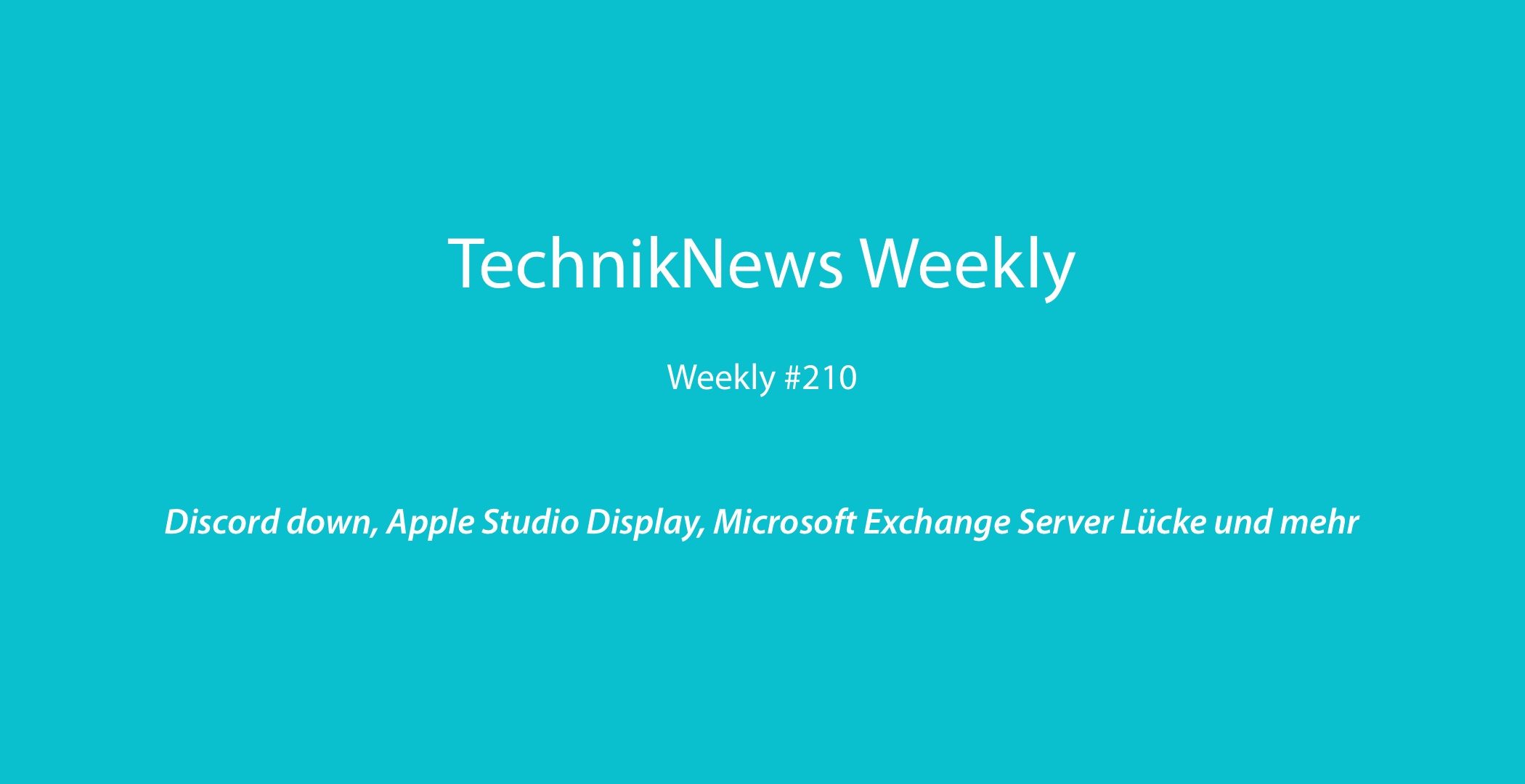 (Post picture: © 2022 TechnikNews)
A week with an Apple event, several failures and a great Huawei review comes to an end. The summary is now here TechnikNews Weekly.
Discord not reachable
From time to time it happens that an online service fails and is therefore not available. This was the case with Discord, among other things, this week. While ongoing voice chats didn't drop, new ones couldn't be started, and messages couldn't be sent or downloaded unless the app cached them beforehand. After a short time, however, the chat service was functional again.
Apple Studio Display unveiled
As already mentioned in the introduction, an Apple keynote took place this week. A new ProThe product we saw there is the Apple Studio Display. This is a lot cheaper than the almost three year old one Pro Display XDR, but it "only" comes with a 5K resolution. On the other hand, it is practical that the monitor now has a built-in webcam with a center stage and houses microphones and loudspeakers. Cost: 1749 euros in the entry-level variant.
March 2022 security update for Exchange Server is here
After no updates were released for the Microsoft Exchange Server in February, there is now another update for March. This is responsible for fixing two critical vulnerabilities affecting versions from 2013, 2016 and 2019. At the same time, it is advisable to import the security updates for Windows Server that were released at the same time.
TechnikNews Weekly: More articles from the last week
Recommendations for you