TechnikNews Weekly #211: Xiaomi launches, Vanced, Samsung Galaxy A33 and A53 and more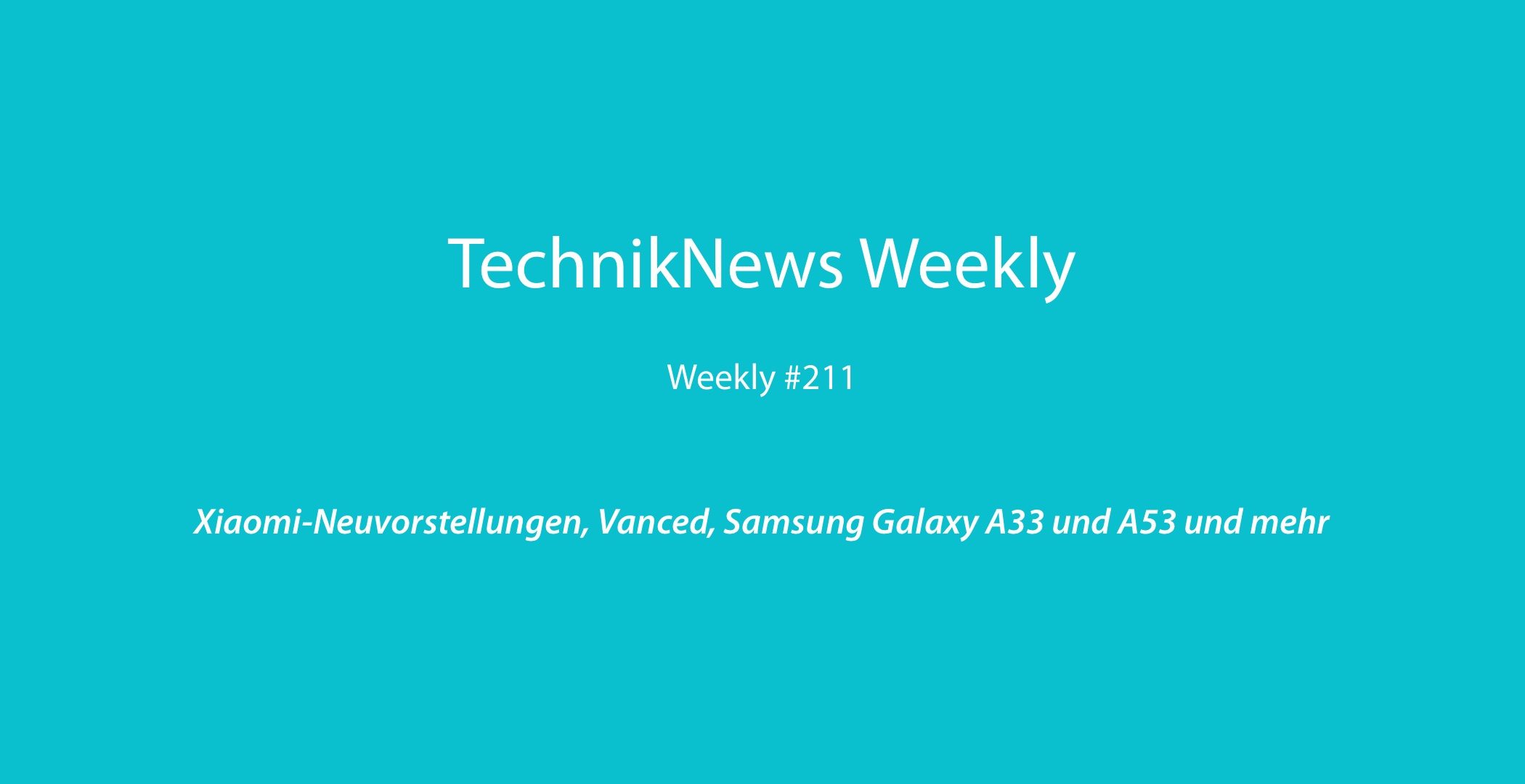 (Post picture: © 2022 TechnikNews)
Another week would have been done. In addition to several news about newly presented Proproducts from Samsung and Xiaomi there are also other news. A detailed summary of the week is therefore available here TechnikNews Weekly.
New smartphones, smartwatches and co. from Xiaomi
On Tuesday there were some announcements from Xiaomi. Not only were new smartphones presented, namely the Xiaomi 12 series, which has been available in China since December 2021, for the European market, but also smartwatches, in-ears and vacuum robots were sent into the race. What is behind these individual devices, we explained to you in several articles:
YouTube Vanced has been discontinued
With YouTube Premium you get for a small amount pro Month or year Features such as no advertising or the option to play a video in the background. If you wanted to use such things without having to take out a subscription, you could use the Android app Vanced. This has now been discontinued by the developers, but it will still work until any API connections are switched off.
Samsung Galaxy A33 5G and A53 5G presented
Samsung's A series, which consists of mid-range smartphones, is becoming more and more popular. Now the manufacturer unveiled the models in the series for this year, the Galaxy A33 5G and the Galaxy A53 5G. With the A33, Samsung got rid of what is probably the biggest criticism of the predecessor. We are talking about the display, which is now a touch smaller, has a higher resolution, 90 Hertz and is based on OLED. The improvements in the A53 5G are welcome, but not earth-shattering.
TechnikNews Weekly: More articles from the last week
Recommendations for you