TechnikNews Weekly #212: Telegram glitch, Google Pixel 6a, OPPO Find X5 Lite review and more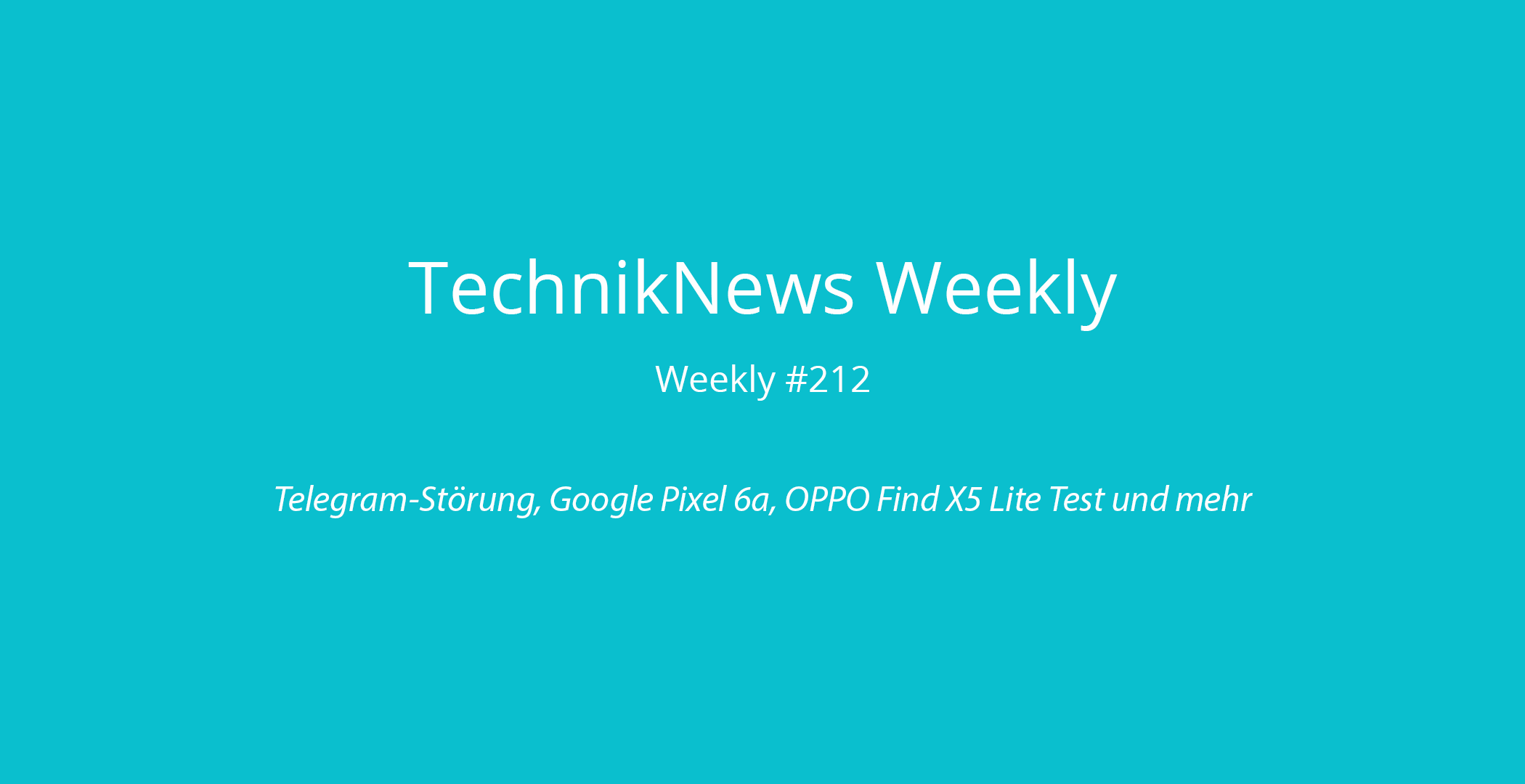 (Post picture: © 2022 TechnikNews)
Not only was the weather nice last week, but also our topics - welcome to the TechnikNews Weekly. We had some test reports for you, interesting ones TechnikNews and much more.
The first rays of sunshine and pleasant temperatures are here, summer is knocking at the door. Before the summer slump really starts in a few months, there was still a lot going on in the past week. There was a glitch on Telegram, the Google Pixel 6a release date is here and the OPPO Find X5 Lite was in TechnikNews-Test.
Oh yes, clocks already changed? Last night at 2 a.m. the clocks were put forward one hour to 3 a.m.
Telegram down: Not for everyone
Telegram was disrupted for a little over an hour last Wednesday. Numerous users could no longer access Messenger with their devices. Initially, the disruption really seemed to be from Telegram, but later it was routedproproblem with some Proidentified as the cause. So not everyone was affected and depending on the internetprothat was it Proproblem does not exist at all.
Google Pixel 6a: Coming soon
The Google Pixel 6a will be waiting for us sooner than expected. As leaker Jon Posser has made public, the starting signal should already be given at the upcoming Google I/O. As previously reported, this will take place as an online event in May. The Google Pixel 6a is supposed to be a mid-range device, as we are used to from the A series.
OPPO Find X5 Lite: Unround package
With the OPPO Find X5 Lite, the company offers the new X5 series for bargain hunters. A beautiful pattern, a matte coating and more. Nevertheless has TechnikNews Editor Kenneth a Proproblem with this device. His argument: There are simply better alternatives. But why does he see it that way? Read more about the smartphone in his test:
TechnikNews Weekly: More articles from the last week
You haven't had enough of news, tests and advice from the world of technology? in the TechnikNews We weekly list the three most clicked articles of the week. Of course, that wasn't all:
Recommendations for you