TechnikNews Weekly #215: OnePlus Nord 2T leaked, Doctor Strange review, WhatsApp update and more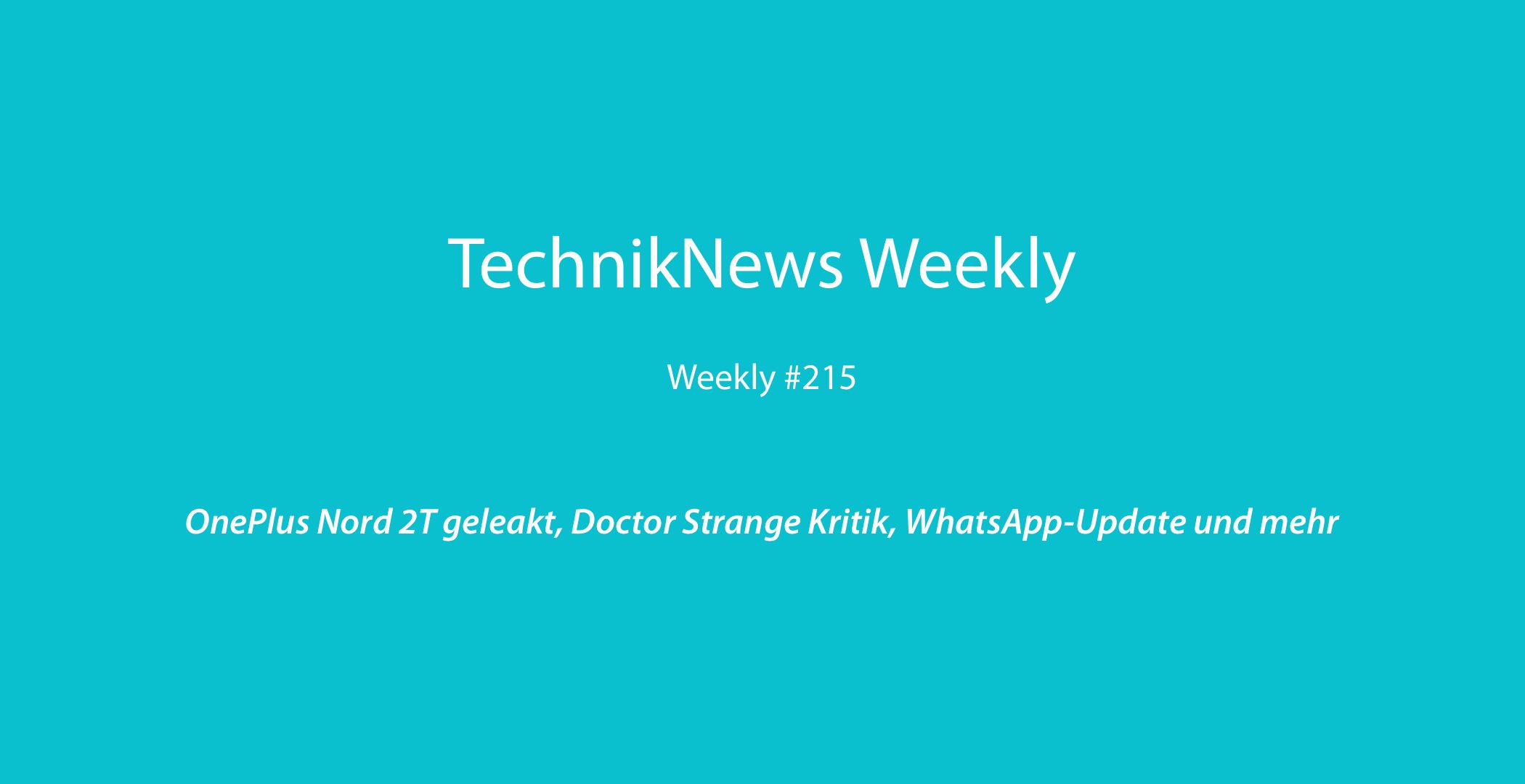 (Post picture: © 2022 TechnikNews)
After a short break we'll get back to you TechnikNews back weekly. Let's see which articles you liked the most from the last week.
But before we start with last week's articles, let's take another look at the YouTube channel TechnikNews. There, my colleague Yinan reports on his experiences with the Huawei P50 Pocket in the latest video.
Shop page of the OnePlus Nord 2T released early
It seems that OnePlus will soon expand its range of entry-level smartphones with the Nord 2T. This week, AliExpress unintentionally released the ProProduct page for the device, which also includes images and specifications. But there is nothing exciting to see either in the design or in the technical data. Only at Processor, there should be small improvements in memory, RAM and loading speed.
Movie review of Doctor Strange in the Multiverse of Madness
After the first Doctor Strange film was released in 2016, the second part came out with Doctor Strange in the Multiverse of Madness. My colleague Nils was able to watch it in the cinema and wrote about his opinion. He was particularly excited about the Multiverse of Madness, as it would give the MCU a whole new style. It is an entertaining film for young and adult Marvel fans.
WhatsApp receives emoji reactions
Many chat services already allow you to respond to messages with an emoji. WhatsApp was one of the few that did not yet support such a feature. A beta with emoji reactions was released a few weeks ago and now the final version with the new feature is being rolled out to all users. However, it will still take a few days for the update to reach everyone, as it is being sent out gradually.
TechnikNews Weekly: More articles from the last week
Recommendations for you