TechnikNews Weekly #216: Played new LEGO Star Wars, introduced Sonos Ray and more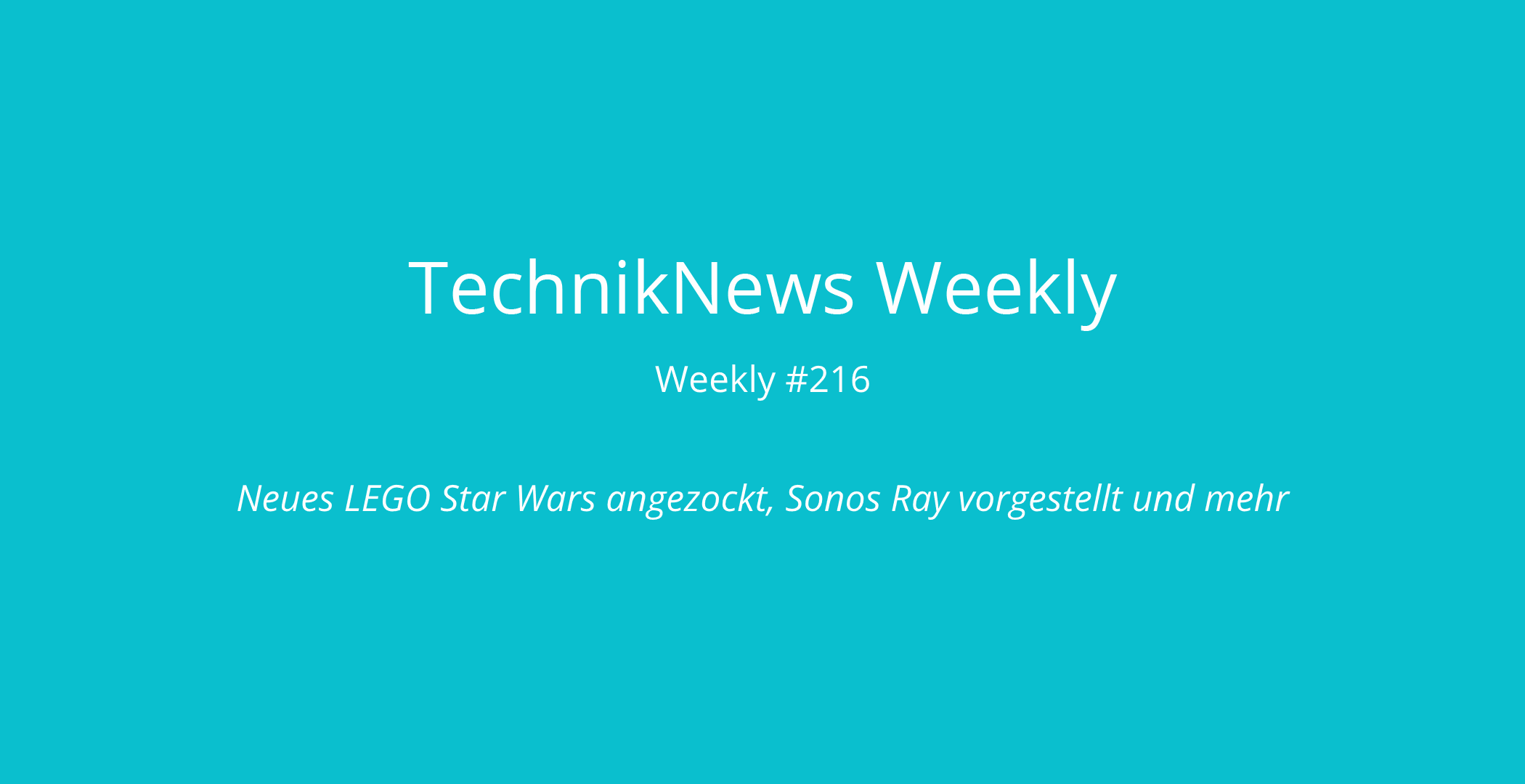 (Post picture: © 2022 TechnikNews)
We are already in the middle of the summer slump – you are in the middle of it TechnikNews Weekly in issue 216. Despite this quiet week, this Sunday we are again summarizing the highlights from the world of technology.
While the stressful examination phase is almost over for the high school graduates in Austria and "Abiranten" in Germany, or is still to come in some cases, not much was missed in the past week. Nevertheless we were there TechnikNews not completely idle and have - in addition to a spring cleaning of the infrastructure in the background - also worked on new articles.
How to play the new LEGO Star Wars: The Skywalker Saga
The Gaming category would be up TechnikNews almost indispensable. My colleague Nils played the new LEGO game for you this week. The new game should combine all the main parts of the film series (1 - 9) in one game and bring all the characters to the front of the curtain. Unfortunately, that didn't always work very well in practice, as he found out in his test.
Entry-level Sonos Ray soundbar officially revealed
In addition to the Sonos Ray as an entry-level soundbar, Sonos also introduced new colors for the last week Sonos roam presented. The company is also presenting its own language assistant, which is a third service alongside Google Assistant and Alexa. The new soundbar is priced at 299 euros and will be released in June. We have compiled all the innovations in detail in the article:
Apple with hardware subscription for devices?
iOS 16 is set to introduce new workouts for Fitness+. The offer is already quite large and more content is always welcome. In addition, the price of the subscription has never changed despite new features, which is also a big plus. Then Apple should plan a subscription for hardware and a "buy now, pay later" function for Apple Pay. You can read how this should look in our article:
TechnikNews Weekly: More articles from the last week
You haven't had enough of news, tests and advice from the world of technology? in the TechnikNews We weekly list the three most clicked articles of the week. Of course, that wasn't all:
Recommendations for you