TechnikNews Weekly #217: Instagram down, Motorola Moto G22, iPhone 14 Max and more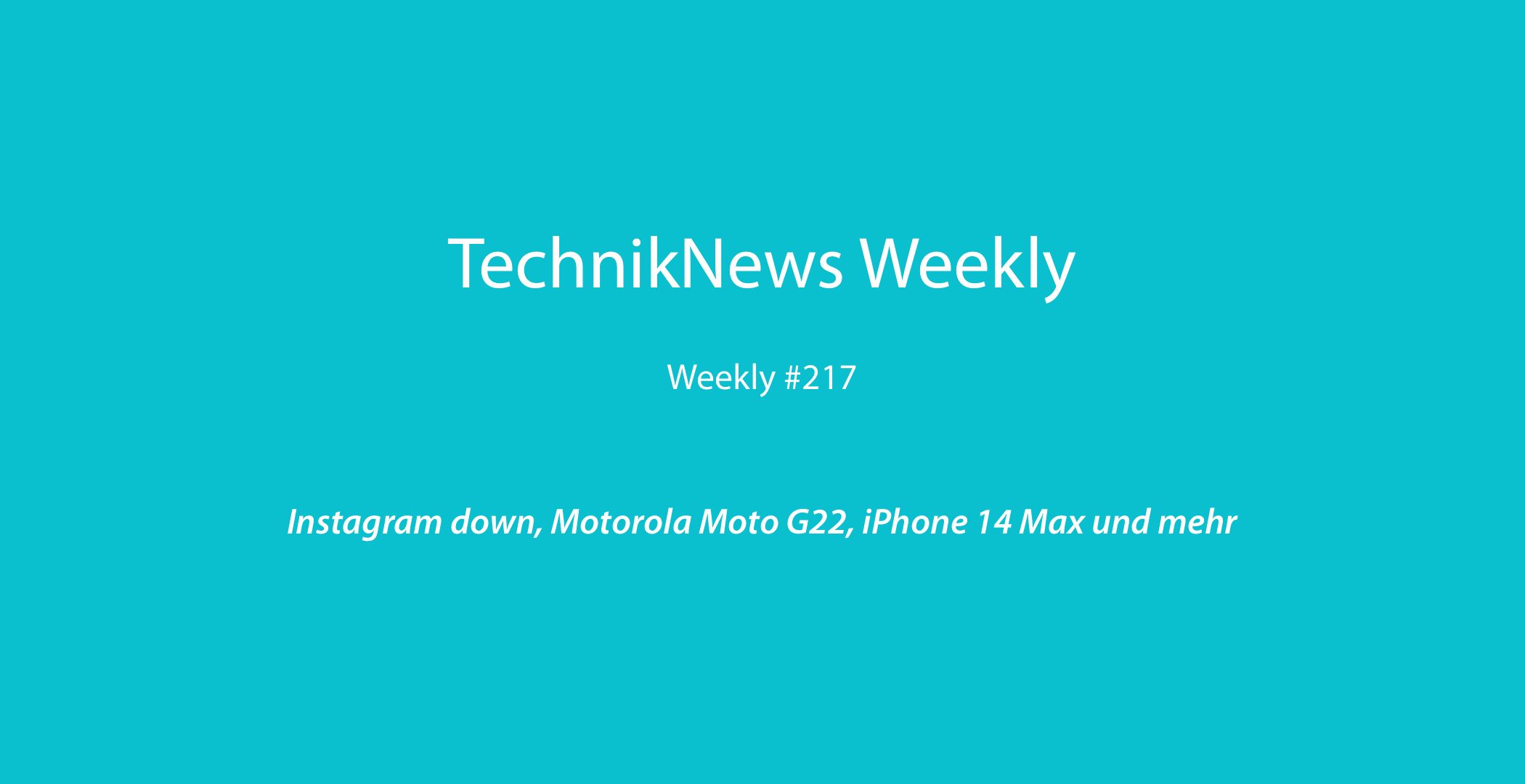 (Post picture: © 2022 TechnikNews)
It's the last Sunday in May, so it's time for the again TechnikNews Weekly. Let's go through together which articles of the last week you liked the most.
Instagram was unavailable
On Thursday evening we were once again presented with a picture that is no longer new. Instagram was down, so posting pictures, sending messages and other functions were no longer available. Such a fault is usually rectified within one to two hours. This time, however, it lasted until midnight. However, everything should now be running properly again.
Motorola Moto G22 review
At the end of March, Motorola's Moto G22 came out with a pretty decent spec sheet. You read about a 50 megapixel quadruple camera, a display with 90 Hertz and a large battery. My colleague Fabian was able to find out how this package works in everyday life. In conclusion, he expresses very mixed feelings. There are a few points with the feel, the design, the battery life and a few other things, but unfortunately the disadvantages ultimately outweigh the disadvantages. Read it yourself:
ProProduction of the iPhone 14 Max is behind schedule
Apple is expected to introduce an iPhone 14 Max, a larger version of the normal version, for the first time this year. As it seems, however, the production of this one is delayed a bit. The reason for this is the lockdowns that have been imposed in Shanghai, where the device is partly manufactured, in the past few weeks. However, Apple has not yet changed the release schedule, which is probably due to the fact that the Prodozens are now working overtime.
TechnikNews Weekly: More articles from the last week
Recommendations for you