TechnikNews Weekly #218: Confluence Vulnerability, Surface Laptop Go 2, Apple Headset and More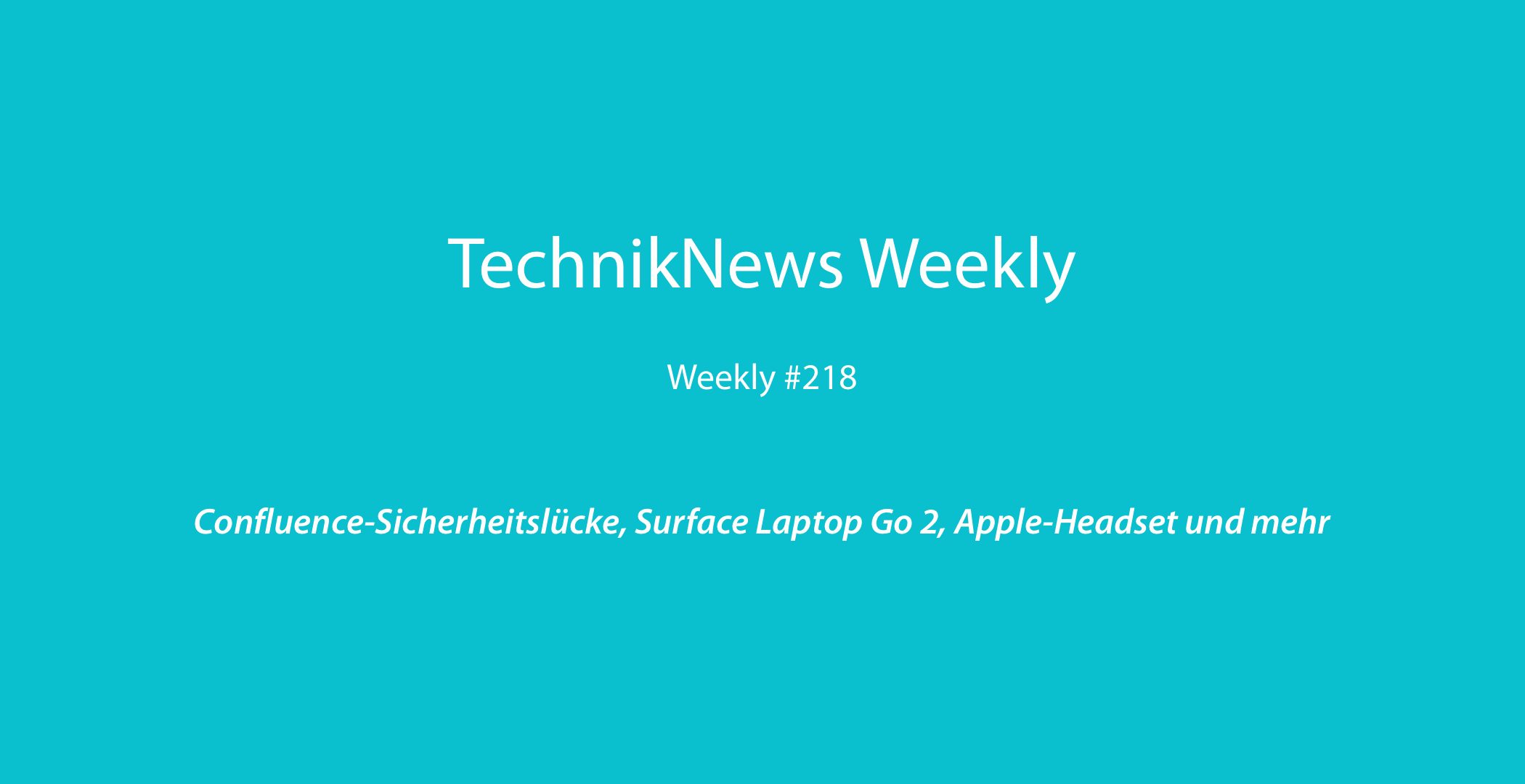 (Post picture: © 2022 TechnikNews)
It's Sunday again. Also this week we look at TechnikNews Weekly which articles you liked the most from the last week.
But before we get started, a little reminder follows. Tomorrow finds them Kick-off keynote at WWDC 2022 instead of. Apple will present iOS and iPadOS 16 as well as the latest versions of the other operating systems there. We will probably also see the M2Processor including new Mac hardware. The event starts at 19 p.m. and TechnikNews will, as usual, report on the news in a timely manner.
But before that happens, we'll show you which articles were clicked on the most in the last week.
Critical vulnerability discovered in Confluence
This week, a security company discovered a major vulnerability in Atlassian's Confluence Server and Confluence Data Center. This also allows unauthenticated users to run code on the server. All actively supported versions are affected, i.e. all from 7.4 to 7.18, and all versions from 1.3.0. Confluence admins should now act as soon as possible as attacks are already underway. Our article reveals exactly how:
Microsoft introduced Surface Laptop Go 2
In addition to the conventional surfaceProA few years ago, Microsoft also introduced the Go subcategory, which includes slightly cheaper laptops and convertibles. This was expanded this week to include the Surface Laptop Go 2. This is powered by an 5th generation Core i11 from Intel. There is also up to eight gigabytes of RAM and 256 gigabytes of storage. The laptop houses a fingerprint sensor for unlocking in the keyboard, otherwise the design is the same as in older models. You can find all the details in this article:
No headset coming to WWDC 2022?
According to the rumors, the long-awaited VR headset from Apple should be presented at WWDC this year. However, Apple could not live up to this expectation, claims analyst Ming-Chi Kuo. According to this, the headset is not even in the massesproproduction arrived. Also, Apple doesn't want competitors to have time to copy features and design elements before the Proproduct comes onto the market. Kuo continues to expect a market launch early next year.
TechnikNews Weekly: More articles from the last week
Recommendations for you