TechnikNews Weekly #220: Instagram glitch, Amazon Prime Day 2022, iOS 16 and more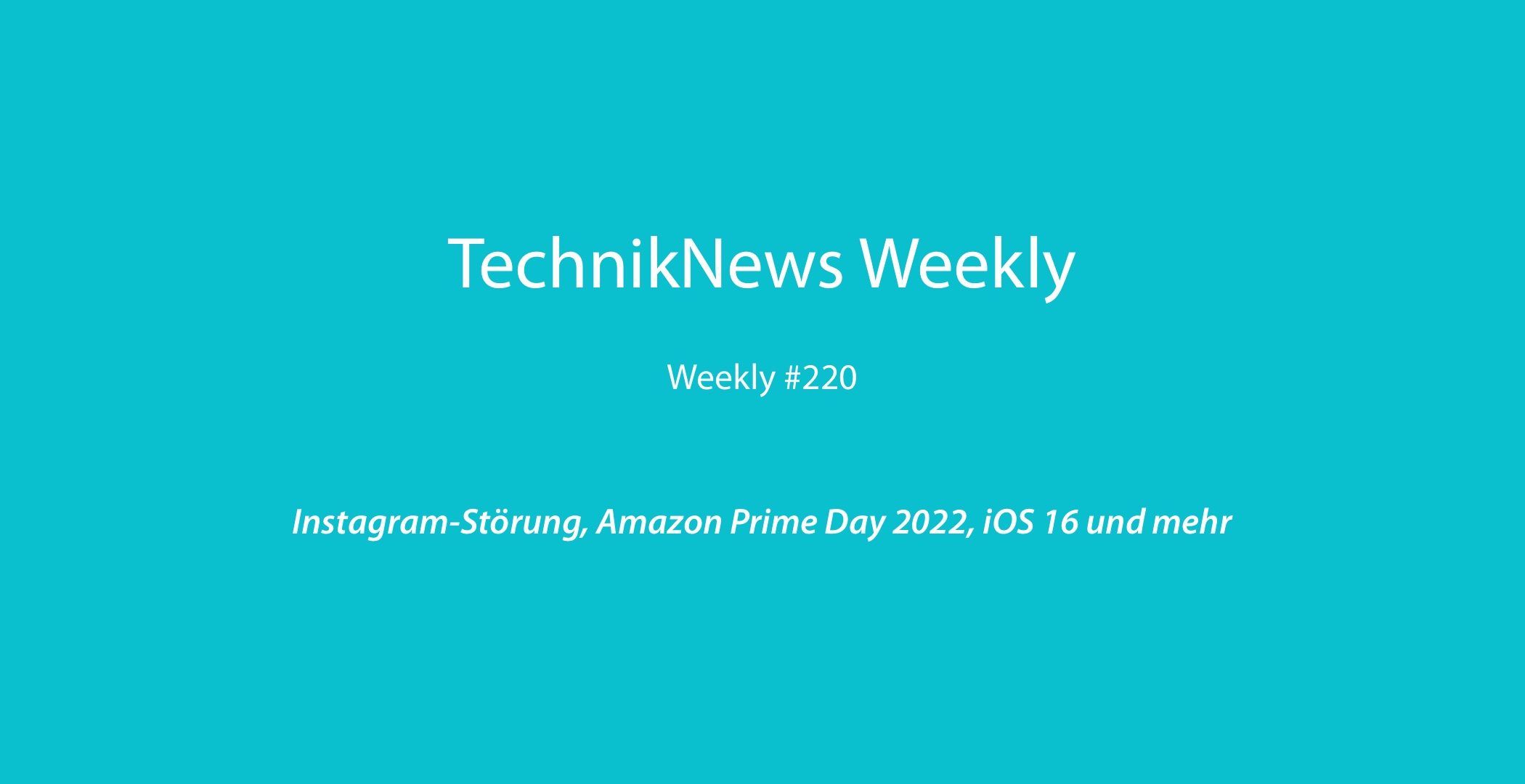 (Post picture: © 2022 TechnikNews)
The sun is shining, but despite the time of year there is a lot going on in the world of technology. Here in TechnikNews Weekly there is now the usual compact summary of the articles of the last week.
Instagram struggled with crashes and crashes
We report at regular intervals that social media services are unavailable. This is actually always due to the fact that there are difficulties with the servers of the providers. There were others on Instagram this week Proproblem, the app just crashed like that. Exactly what caused this is still unknown. There were some tips in our article on how to get the app running anyway.
Amazon Prime Day 2022 deals
Every year there are several deals on Amazon as part of Prime Day. The shopping event usually lasts two days, this year it ran from Tuesday to Wednesday. So that you had an overview of the most important technology offers, we summarized them for you on Tuesday. For example, you could get many discounts from XGIMI, Xiaomi and Redmi profit. Also on many other technologiesproproducts there were discounts.
First impression of the iOS 16 public beta
In June, Apple introduced iOS 16, among other things, and the first public beta of the new software version has been available since this week. Our new editor Jonas (welcome again, at this point!) already downloaded the previous version and checked out the new features. He also briefly summarized what to expect from the next generation of Apple CarPlay.
TechnikNews Weekly: More articles from the last week
Recommendations for you