TechnikNews Weekly #225: iPhone 14 Pro, Vivo X80 Lite, OnePlus Nord CE3 and more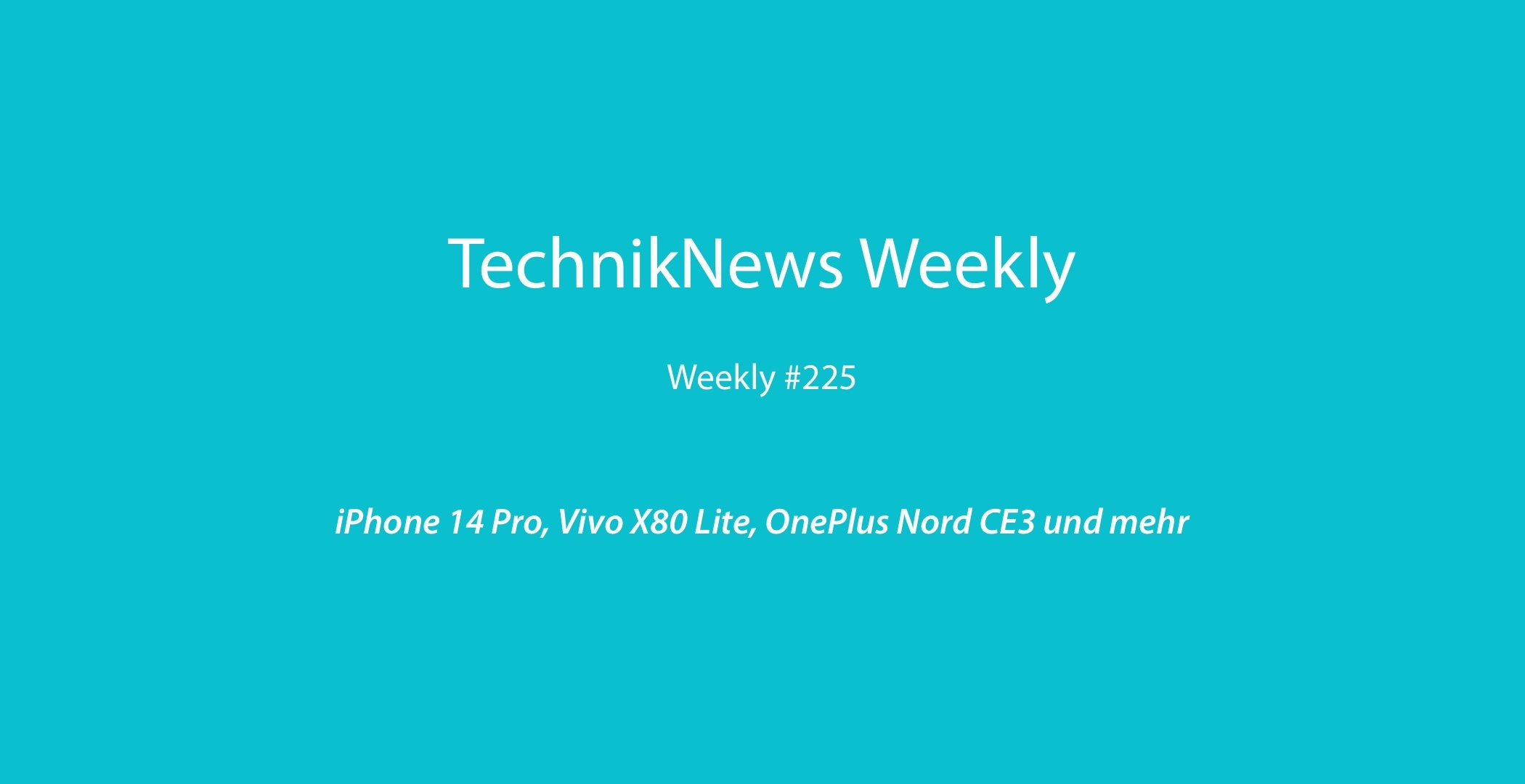 (Post picture: © 2022 TechnikNews)
It's Sunday, which means we can tick another week. It also means that we TechnikNews Weekly summarize the most popular articles of the week.
iPhone 14 Pro review
Apple released a total of four new iPhones this year. While the iPhone 14 and 14 Plus are rather unspectacular, Apple gave the 14 Pro and 14 Pro Max more innovations. How the iPhone 14 Pro in everyday life, my colleague Fabian Menzel clarified in his test report. His conclusion can be summarized well with his tagline "Known Strengths and Weaknesses". One of the strengths would definitely be thatprochen high-quality design that count strong and future-proof performance and other points. But there are also a few repeated weaknesses with the long loading times, the dynamic range of the cameras and the slow Lightning connection.
Review of the Vivo X80 Lite
Last week, my colleague Fabian published a second test report on the X80 Lite from the Chinese manufacturer Vivo. This is the first Lite variant of a smartphone from Vivo's X series. With the X80 Pro however, it has nothing to do with it, since the recommended retail price is set much lower. According to Vivo, this device is a continuation of the V series. In the test, it was able to convince with the battery life, the display and the good front camera. However, the equally expensive V23 5G is higher quality and has a more powerful one Proprocessor. Therefore, Fabian cannot currently recommend the smartphone.
Technical data for the OnePlus Nord CE3 leaked
With the Nord series, OnePlus wanted to get off to a good start in the middle class two years ago. Now the OnePlus Nord CE3 is coming up, but the first leaks suggest that there is less reason to look forward to it. Because compared to the predecessor, you have to accept some compromises. It starts with the display - if the rumors are true, you only get an LC panel instead of an OLED display. It should at least support a higher refresh rate. You can read more details here:
TechnikNews Weekly: More news from the last week
We still have an article for you. Editor-in-Chief David Wurm drew attention to the November 2022 security update for Microsoft Exchange Server:
Recommendations for you