TechnikNews Weekly #233: Motorola edge 30 Fusion first impression, Huawei FreeBuds 5i review and more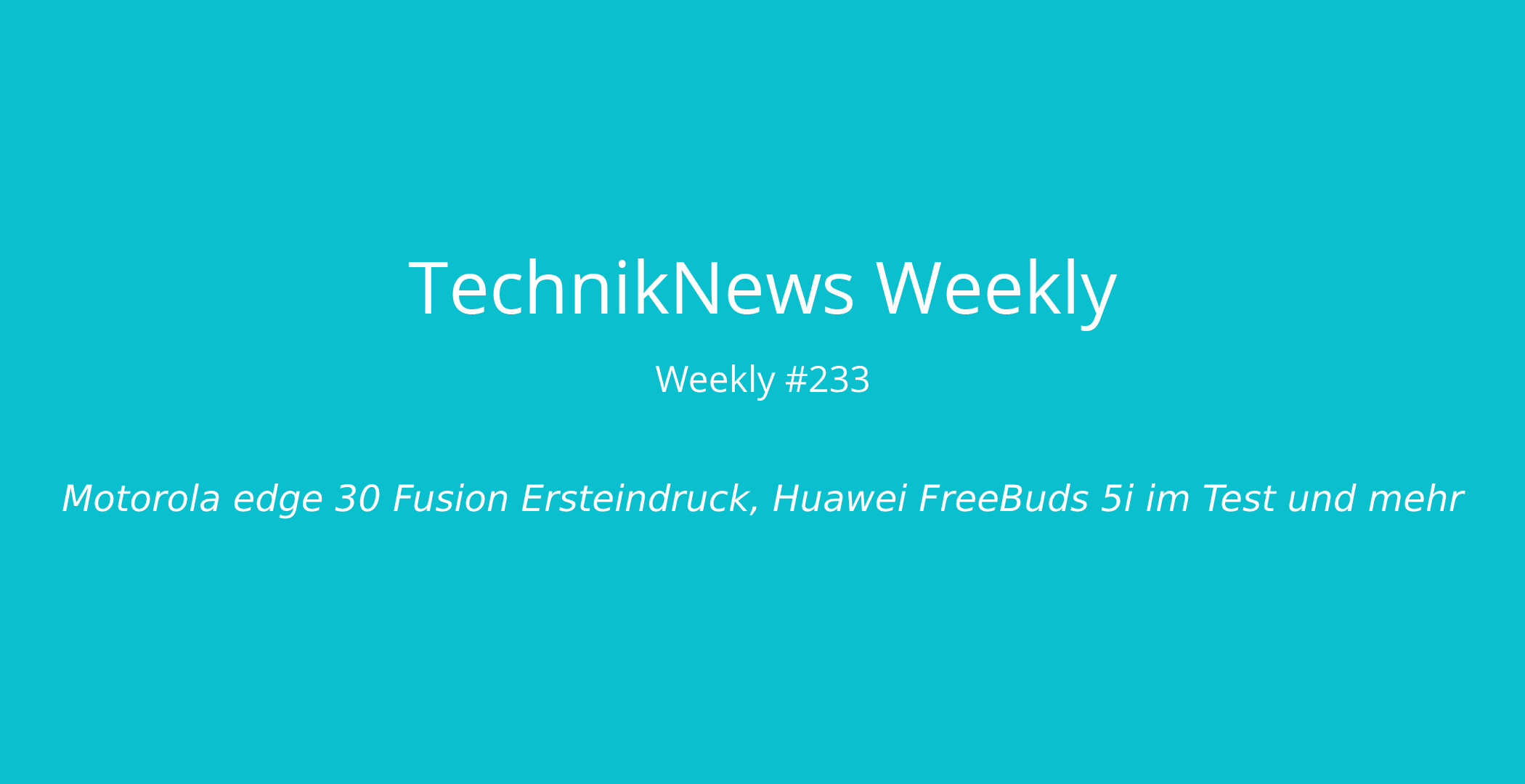 (Post picture: © 2023 TechnikNews)
The first month of 2023 is almost over, ours TechnikNews Of course, Weekly will continue to accompany you. And this time in issue 233, which contains a particularly large number of test reports from the past week. So there they are, your most clicked articles of the tech week.
In our TechnikNews Weekly we present you the article charts of the past week every Sunday TechnikNews. In the last few days, a number of test reports have been published that have you keenly interested. Also included: Our first impression of the Motorola edge 30 Fusion, the test of the new Huawei FreeBuds 5i and news of the new Polestar 2 (2024).
Motorola edge 30 Fusion tested
A few months ago, the manufacturer presented the edge 30 Fusion together with the edge 30 Ultra. The fresh smartphone has now made it to our editorial office and has already arrived at Fabian's test stand. This has dealt extensively with the device in the past few days. This is a high-end smartphone, which is below the edge 30 in terms of price and hardware Pro and 30 Ultra settled. He was positively surprised by the battery life and performance, but there is one point of criticism:
The best, cheapest alternative to the Apple AirPods?
Rarely has one in a review Proproduct as enthusiastic as the Huawei FreeBuds 5i. For the price of 99 euros, the in-ear headphones with noise canceling are unbeatable. Starting with the battery life, operation, sound quality and wearing comfort. With the Huawei FreeBuds 5i, buyers get the best overall package in the price range of up to 100 euros, if not up to 200 euros. You can read why this is the case in our detailed test:
Polestar (2024) with facelift, range and price lift
The manufacturer promises more power, greater range and better design with its new Polestar 2 (2024). We have the current Polestar 2 on TechnikNews already tested for you. The Long Range, Single Motor model now has a performance upgrade from 170 to 220 kW. Meanwhile, both models are rear-wheel drive, with a newly developed permanent magnet motor and silicon carbide inverter. This ensures better weight distribution. This means that the driver has more traction and the power can be transferred to the road more effectively. All details and pictures can be found in our news:
TechnikNews Weekly: More articles from the last week
You haven't had enough of news, tests and advice from the world of technology? in the TechnikNews We weekly list the three most clicked articles of the week. Of course, that wasn't all:
Recommendations for you