>> Test the latest technology and much more: apply to us! <
TechnikNews Weekly #234: JBL Live Pro 2 TWS, Vonmählen High Six and new Samsung smartphones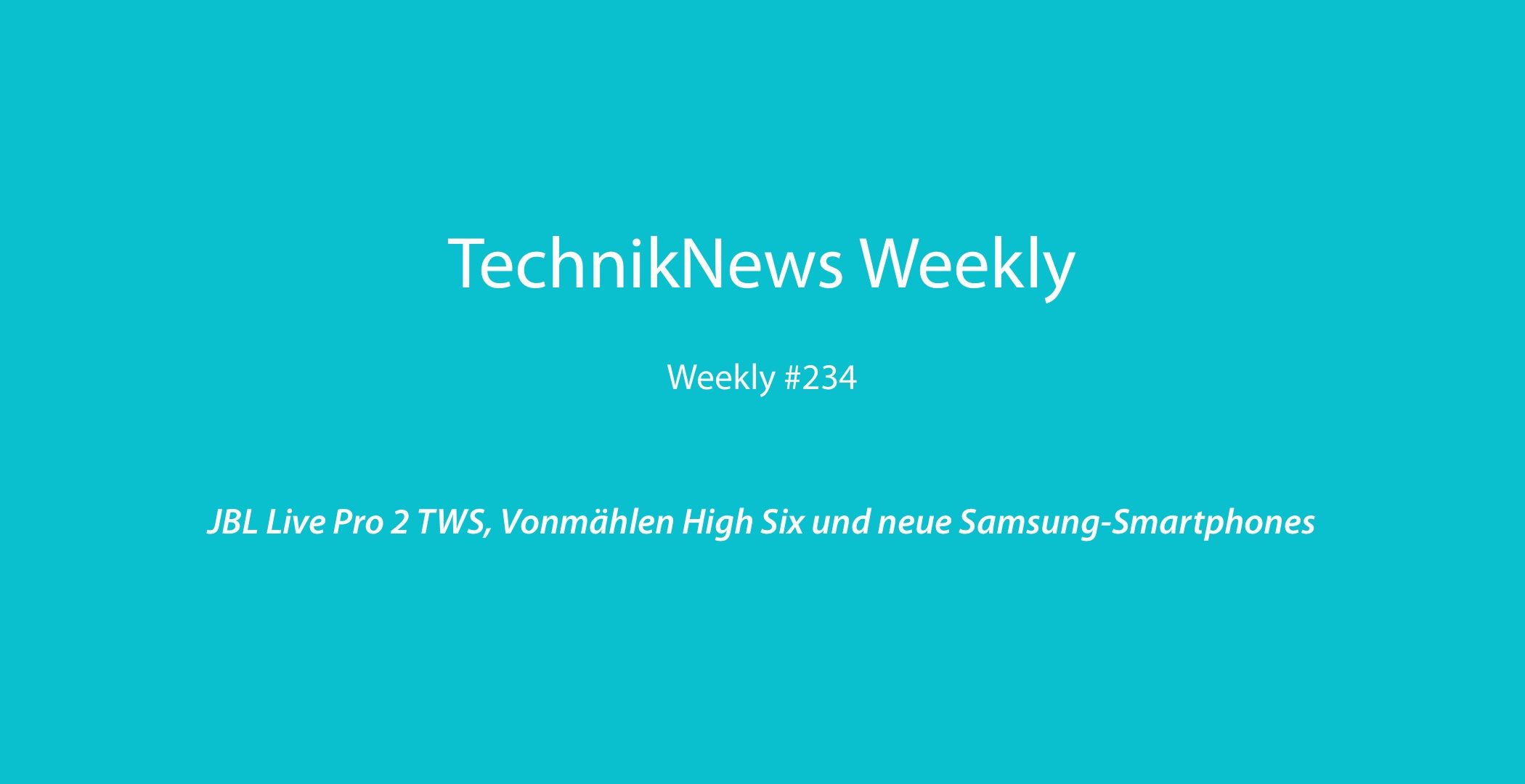 (Post picture: © 2023 TechnikNews)
We have come to the end of the first week of February and so it is once again a TechnikNews Due weekly. These are your most clicked articles from last week.
As you already know by now, we summarize in the TechnikNews Weekly the most popular articles of the last seven days together. This time there were two test reports and smartphone news from Samsung. For those who don't know about it yet, we have summarized all the information about it in the following lines.
JBL Live Pro 2 TWS under test
The JBL Live Pro 2 are the successor to the popular JBL Live Pro+. They cost 130 euros, which makes you wonder what you are getting for the price. My colleague Jonas answered this question in his latest test report. For a price of around 130 euros, Jonas can recommend the headphones to most people without hesitation. In addition to the good sound and the good ANC, the battery life and the design would also score with him.
Test of the Vonmählen High Six
The second test this week came from my colleague Kevin, on the Vonmählen High Six. This is a compact keychain that comes with a 6in1 fast charging cable. Depending on how you put the parts together, you get USB-C, USB-A, Lightning or Micro-USB or a second USB-C. Kevin finds the High Six to be a valuable everyday gadget, but in some situations it can be too bulky and inflexible. The test:
Samsung Galaxy S23, S23+ and S23 Ultra presented
This week Samsung unveiled a range of new smartphones. These are the Galaxy S23, Galaxy S23+ and Galaxy S23 Ultra. While not much has changed on the outside of all three, there are numerous innovations on the inside. The devices in Europe are also coming with the SnapdragonProcessor therefore, the Snapdragon 8 Gen2 Mobile Platform for Galaxy. The special feature of this is that it clocks higher than the conventional 8 Gen2. All the details are here:
Recommendations for you