TechnikNews Weekly #238: Volvo XC90 Recharge, Galaxy S23+ and new iPhone colors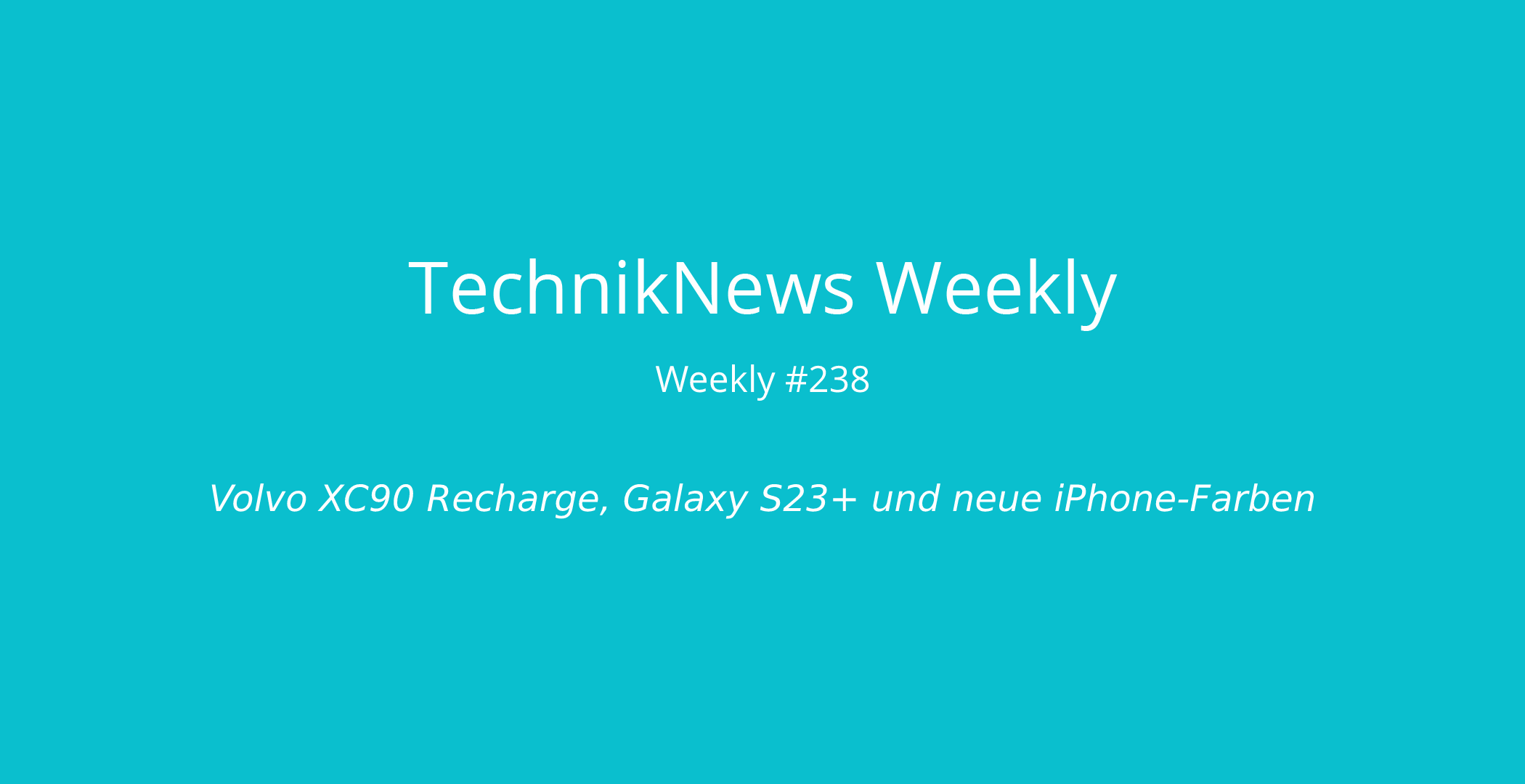 (Post picture: © 2023 TechnikNews)
This week we were at TechnikNews quite active. What we wrote about in the last seven days, we summarize here in the TechnikNews Weekly together. 
This week, among other things, various test reports on cars, but also on Samsung Galaxy S23 +, and Microsoft Surface Pro 9. Welcome to our Weekly issue number 238.
Volvo X90 Recharge tested
This week started with the field report of the Volvo XC90 Recharge. My colleague David has tested this extensively for you. You can find his test report on the Swedish SUV here.
Mini Cooper SE in the driving report
In addition to the Volvo XC90 Recharge, our test report on the Mini Cooper SE was also published this week. Due to its compact size, this car should suit those who are looking for a city car. But our editor Dominik also has a better alternative for you.
Our test report on the Samsung Galaxy S23+ was also published this week. After we were able to take a look at the latest flagship smartphones from Samsung at the beginning of February, our editor David extensively tested the Plus model. In his eyes, the device scores with a good battery life, computing power that is difficult to bring to your knees, a great camera and a fast fingerprint sensor. For him, the Galaxy S23+ is a useful development, but a boring smartphone.
iPhone 14 in yellow
We would like to conclude this edition of the TechnikNews Weekly with information about a new iPhone color. After Apple had already introduced the iPhone 12 in purple and the iPhone 13 in green later, a yellow iPhone 14 is to follow. The yellow tone will be more reserved here and will fit in well with the color line-up of the iPhone 14.
Recommendations for you