>> Test the latest technology and much more: apply to us! <
TechnikNews Weekly #246: Honda e test, Polestar 2 comparison, WhatsApp and more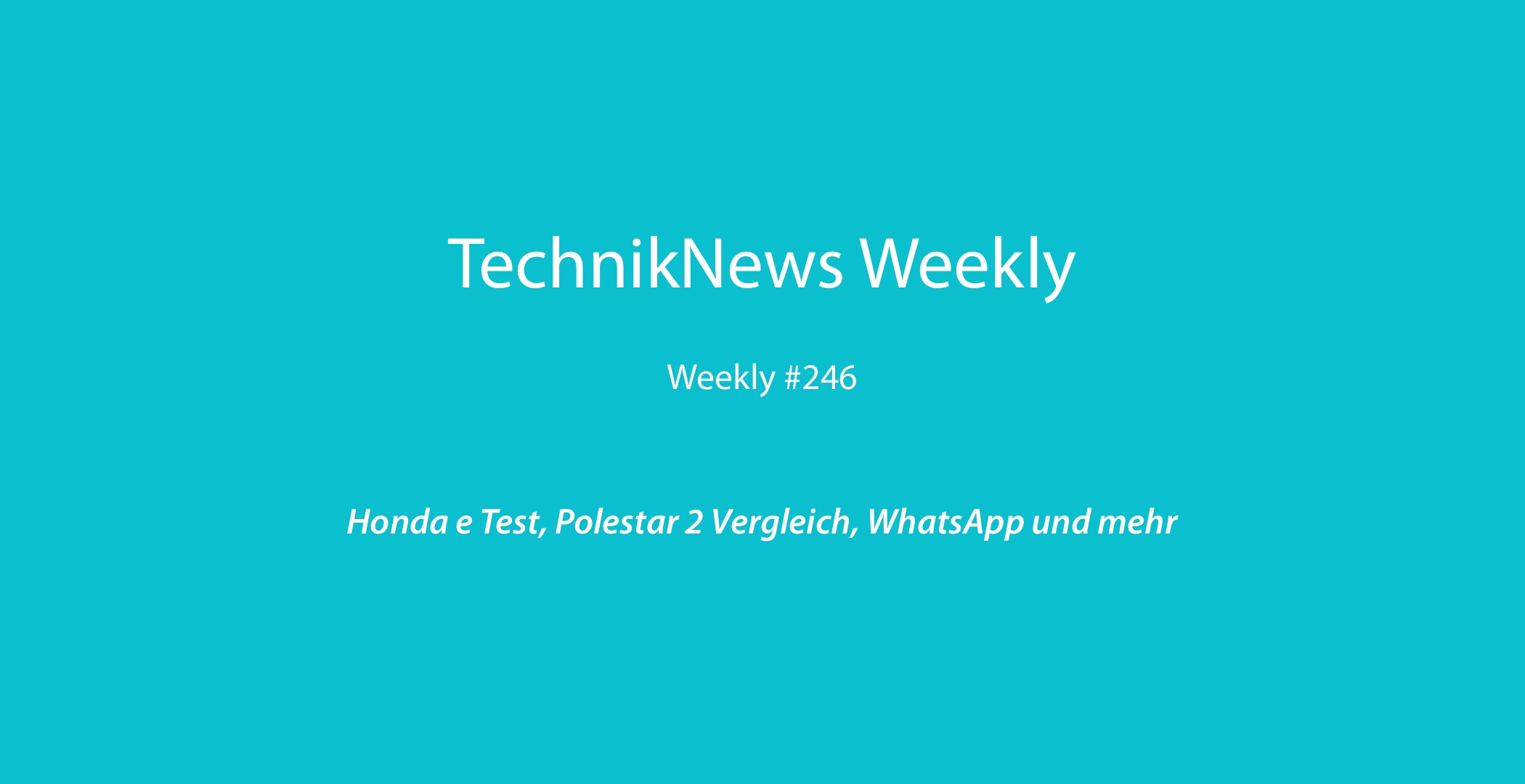 (Post picture: © 2023 TechnikNews)
The last week passed at TechnikNews like in flight. Here in TechnikNews Weekly there is a summary of our coverage.
This TechnikNews-Week started with a comparison between different configurations of the Polestar 2 and ended with news about the gaming brand CHERRY. In addition, my colleague Dominik told you about his experiences with the Honda e. Are you interested in that? Well, in the following lines there are the details of the most clicked articles.
Test for the Honda e
With the Honda e, my colleague Dominik tested another city runabout. This is the car that Honda brought to the German market around three years ago and used to be a former study. Dominik's test conclusion: The Honda e offers what everyone in the city needs. Not a big car, but a small one with a spacious interior. Here is the full test report:
Polestar 2: Performance Package vs. Software Upgrade vs. Standard
The Polestar 2 (2023) comes in different versions. With the long-range model with dual motor, there is also the option of opting for or against performance equipment. Of course, you ask yourself what is most worthwhile for you. Since we have already been able to drive both cars once, my colleague David compared them for you in his most recent test report:
WhatsApp can now be used on multiple smartphones
The fact that WhatsApp can be used on multiple devices is by no means new. So far, however, this was only possible with restrictions. For example, it was not possible to link several smartphones to one account. That's exactly what WhatsApp delivered this week. Now you can add up to four smartphones to an account.
TechnikNews Weekly: More articles from the last week
At the beginning I mentioned the news about CHERRY, which unfortunately didn't make it into the most popular articles of the week. But since we don't want to withhold them from you, you can find them here:
Recommendations for you