>> Test the latest technology and much more: apply to us! <
TechnikNews Weekly #247: Best price for the X6 Pro, LG monitor review and more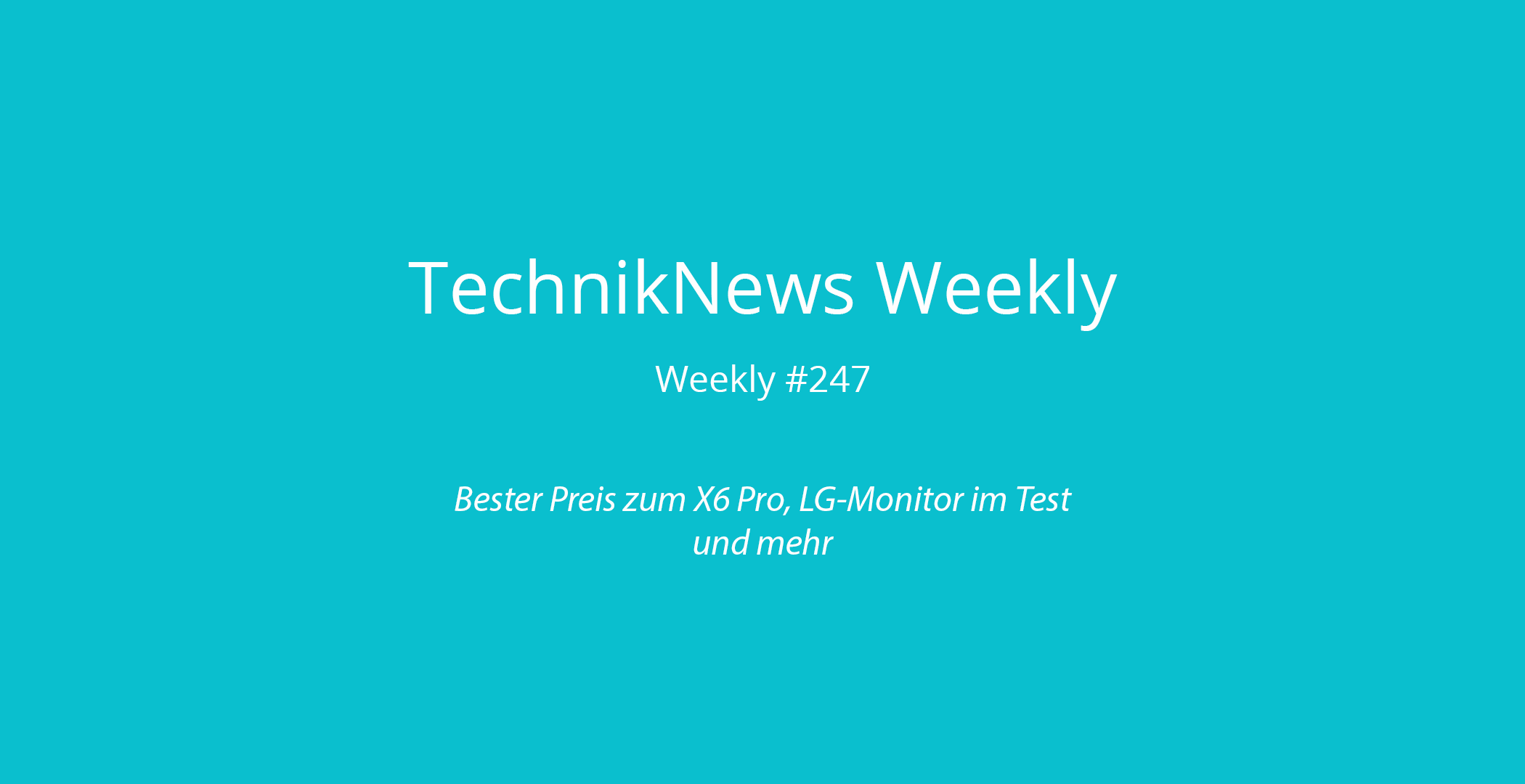 (Post picture: © 2023 TechnikNews)
The first week of May 2023 is slowly coming to an end - time for a short summary of the top 3 articles! Here is for you the 247th edition of the TechnikNews Weeklys.
May started at TechnikNews a little quieter than usual - but there was a new article every day! This week there are some test reports that you will certainly be interested in. Are you excited? Good, then stay tuned! We have two tests in the short version.
The best price for the Find X6 Pro by OPPO
The new smartphone from OPPO with the model name Find X6 Pro impresses the technology industry. Smartphone users who are on the Looking for a new Android smartphone are, should be sure take a look at OPPO's latest flagship. David has determined for you the online ordering portal where the X6 Pro at the best price gives:
LG monitor in test: 28MQ780 DualUp with a large screen
Our editor-in-chief David has for you 28MQ780 DualUp monitor of LG tested - this was brought to market by the manufacturer some time ago. This monitor is something unusual, because he is not one, as we are used to. The aspect ratio of the screen is included 16:18 – originally our current monitors are at the ratio of 16:9.
For people who do a lot of gaming, this monitor is a bit inappropriate. However, this is the one you should keep an eye out for if you do a lot of creative work. Well, interested? Then take a look at this test report:
In-ear headphones tested: the FreeBuds 5 from Huawei
At the beginning of the year, our boss David the Free Buds 5i tested by Huawei. You can find the test report here . Now he also has the new FreeBuds 5 outproted and made a conclusion about the new in-ear headphones. You can find his test report here, maybe that will answer your question as to whether you want to get one:
TechnikNews Weekly: More articles from the last week
Unfortunately, one article did not make it into the weekly summary – Apple widgets are supposed to make it into the upcoming watchOS version 10. Interested? Then take a look here:
Recommendations for you