>> Test the latest technology and much more: apply to us! <
TechnikNews Weekly #250: Lynk&Co 01, preisrunter.at and Motorola Razr 40 (Ultra)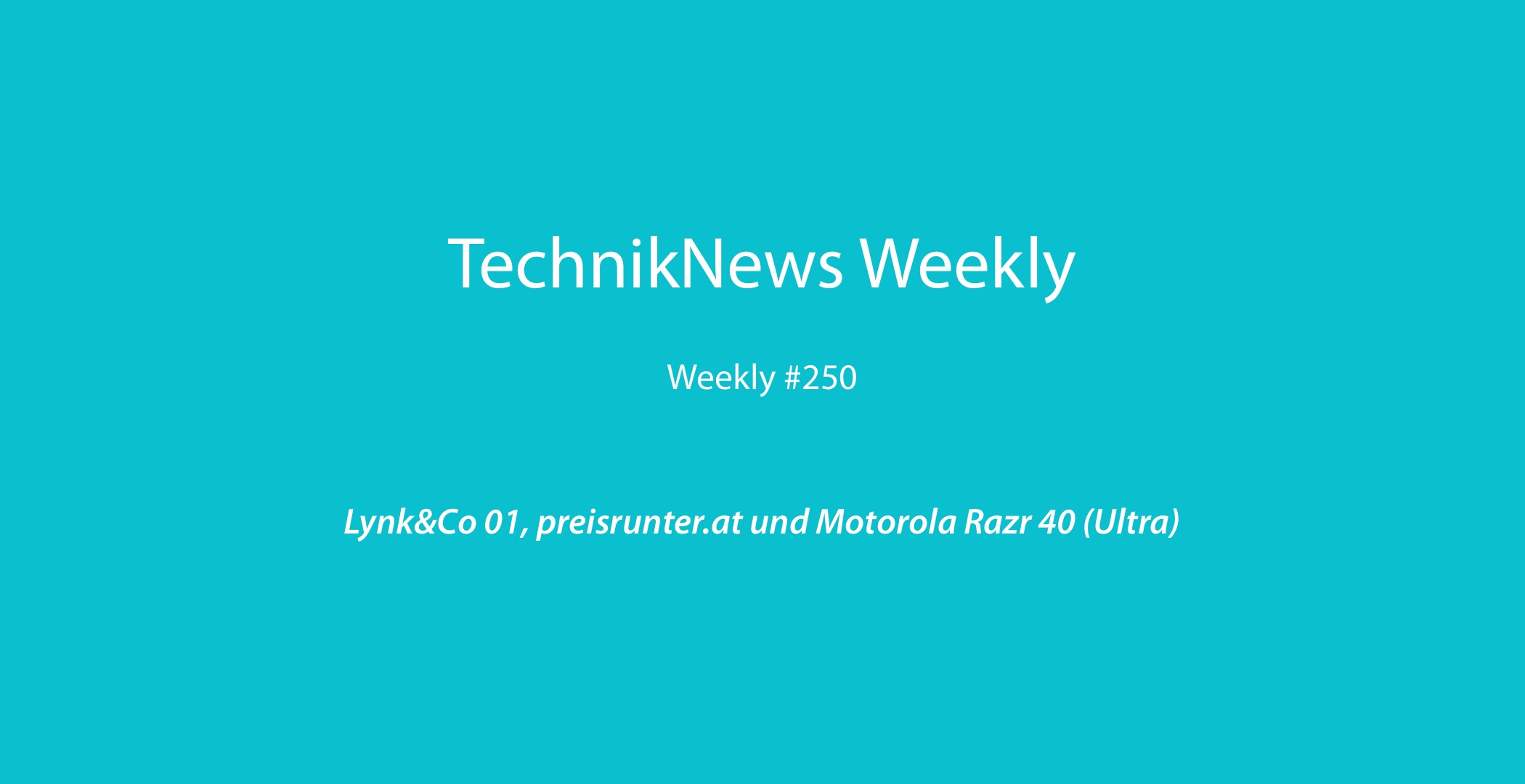 (Post picture: © 2023 TechnikNews)
Sunday, 18 p.m., the week is over. what it at TechnikNews meanwhile there was something to read, you can find out here in the TechnikNews weekly.
This week we reported again on some things from different categories. Starting with a Lynk&Co 01 car test, the week continued with an info article on the new price comparison platform preisrunter.at and ended with details on the new Motorola Razr 40 (Ultra). You can read the most important key points in the following part.
Review of the Lynk&Co 01
The name Lynk&Co is not yet well known in Germany, but the manufacturer is already very popular in some neighboring countries. The plug-in hybrid model 01 has been available since 2017 and comes with the special feature that you don't necessarily have to buy it, you can also subscribe. Editor Alex's conclusion: We liked the Lynk&Co 01 review. There is a need for improvement in the main elements of the vehicle, which means the brakes and the interaction between the electric motor and the combustion engine.
preisrunter.at starts in Austria
Comparing the prices of technology, for exampleproBuying products online is now child's play with misers and the like. When it comes to food prices, which are known to be getting more and more expensive, the whole thing is no longer that easy. This is where the new platform preisrunter.at comes into play. This allows you to quickly research and compare food prices, so you can always see where you are Proproduct is cheapest. Information is available from stores such as Bipa, Billa, Hofer, Spar and REWE in Germany and is updated several times a day.
Motorola Razr 40 (Ultra) presented
Motorola donated two new devices to the Razr series this week: The Razr 40 and the Razr 40 (Ultra). Both devices differ noticeably from their predecessors in terms of appearance, as the housing is now a lot more rounded. The special feature of the Ultra is the display on the outside, which extends almost completely over the upper part of the back. It also differs from the regular Razr 40 in specs. The details can be found here:
Recommendations for you