Tesla Arcade: Games center for Tesla cars is activated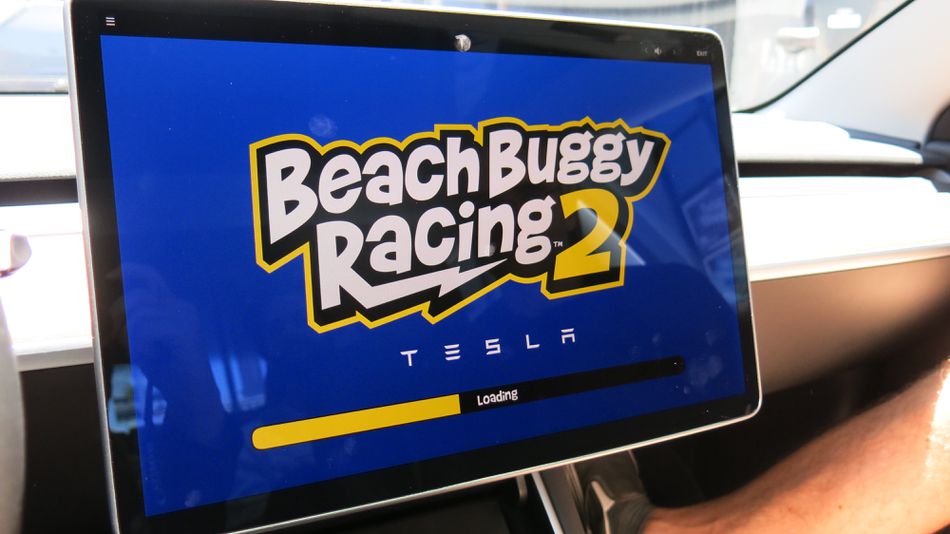 (Post picture: © 2019 Mashable)
Testa Arcade is its own suite of games for the on-board computer of Tesla models. The Verge could it outprobeer and reported on the experiences.
Okay, Tesla Arcade isn't brand new anymore. Until now, the game collection was hidden in a submenu. Now Arcade was placed in a higher menu. Arcade gives you access to titles like "Beach Buggy Racing 2". The special thing about Tesla Arcade is that the whole car is transformed into a controller.
To do this, the steering wheel is decoupled so that it can be used for cornering in "Beach Buggy Racing 2", for example. The brake is also supported in the game. The accelerator pedal is deactivated while you are in Arcade, but for safety reasons it still does not work. Another nice detail is that you can drive your own Tesla model in the racing game. Alternatively, the touchscreen is available for control. When you deactivate Arcade, a message will appear indicating that the steering wheel, accelerator and brakes are working again.
Arcade is now activated with an update. Now, however, I wonder if Apple is using it Apple Arcade the automaker because of the namesimilarity Prostated problems will do.
Recommendations for you