>> Test the latest technology and much more: apply to us! <
The Google Pixel Watch shows up one more time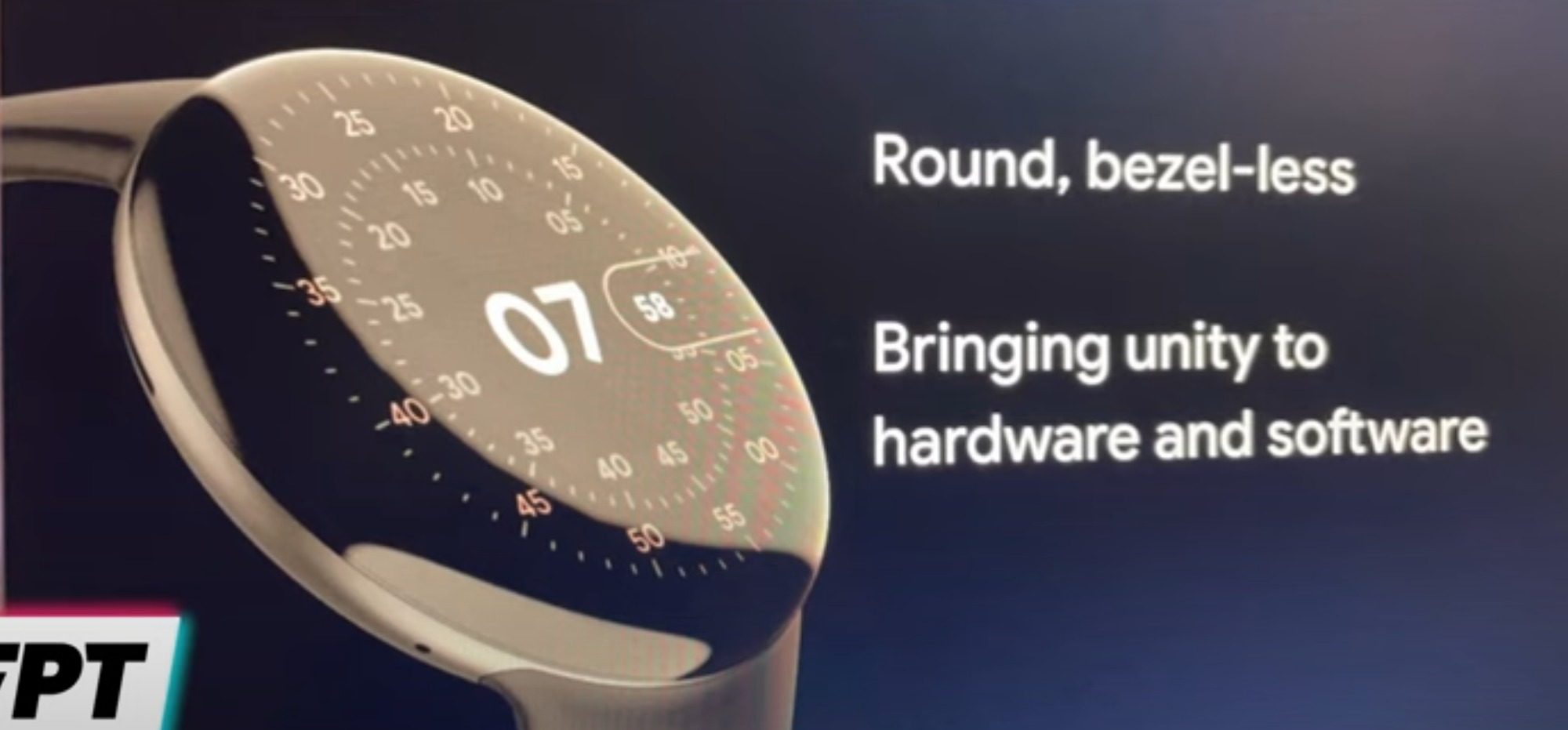 (Featured image: © 2021 Jon Prosser)
The rumors about a Google Pixel Watch have been around for a long time. Now an internal presentation should show the watch. 
Google's Pixel Watch is a mystery in itself. Years ago, the Mountain View group is said to have ordered a watch from LG, but rejected it due to poor internal tests. So it is so far the case that Google does not have its own Proproduct with the in-house "WearOS" software on the market. At the beginning of the year there was one new report, created by the YouTuber "Jon Prosser" was published. He claimed to have been leaked pictures of a new "Pixel Watch" codenamed "Rohan" from a Googler. With these, he then has his own render from a render artist prolet duce. How trustworthy the renders are was not clear at the time, but the well-informed journalist "Max Weinbach" was able to confirm the images from his own sources.
Around the same time Jon published Prosser also a report on the then unknown Pixel 6 devices, which later turned out to be correct. Loud ProThe Pixel Watch was supposed to be shown with the Pixel 6 devices in October, but was postponed to Q1 2022 due to "supply bottlenecks". That was the starting position until a few days ago, because on Thursday published the "Business Insider" a report, which the information from Prohe confirmed. The clock is still in dog food internally, i.e. it is used by employees and feedback is collected. The Verge jumped the report at and, according to its own sources, has experienced a "price structure similar to that of the Apple Watch".
Google Pixel Watch: Internal presentation should show the clock
It should also be possible to make phone calls with the watch. Unclear whether with LTE or Bluetooth. (Image: Jon Prosser)
That ProGetting little media attention angered the YouTuber, resulting in a another video led this Sunday. In this, the creator publishes apparently photographed slides from an internal presentation that introduces the "Google Pixel Watch". The pictures show a round watch with a rotating crown, some with software functions such as Google Maps or a stopwatch. According to him, the watch is still scheduled for Q1 2022. In addition, the foldable pixel is not yet (contrary to a report by Ross Young) canceled.
Recommendations for you