>> Test the latest technology and much more: apply to us! <
This is how Garmin Pay works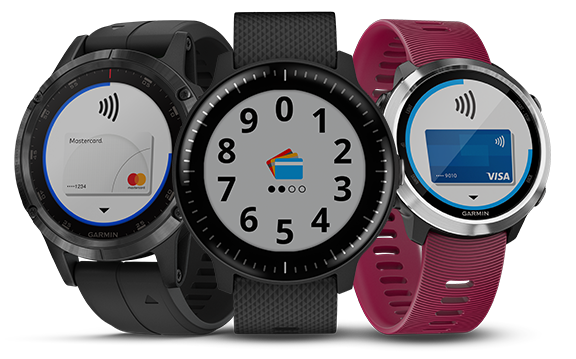 (Post picture: © 2018 Garmin)
We had an appointment today at the Garmin IFA booth. In addition to new wearables, we were also shown Garmin Pay. This is how the service works.
VIMpay as a connection between his account and the watch
You don't need a credit card to use Garmin Pay - you can also use a bank account for the service. An account from every German bank. This is added to the VIMpay app that is used for billing. The app creates a virtual credit card when you complete the setup. Now all you have to do is add VIMpay in the Garmin Connect app. Finished.
Credit for Garmin Pay can be added through the VIMpay app. Now you just have to start the wallet on your Garmin watch and hold the watch up to the terminal. If you take the watch off, you have to enter a PIN before making your next payment.
These models are supported
A total of 10 models currently support Garmin Pay: the D2 Delta, the D2 Delta S and the D2 Delta PX. The fenix family becomes the fenix 5S Plus, the fenix 5S and the fenix 5X Plus. From the Forerunner and vivoactive series, the Forerunner 645, Forerunner 645 music, vivoactive 3 and vivoactive 3 music support Garmin Pay.
Recommendations for you