Ticwatch E2: Teaser appeared on the website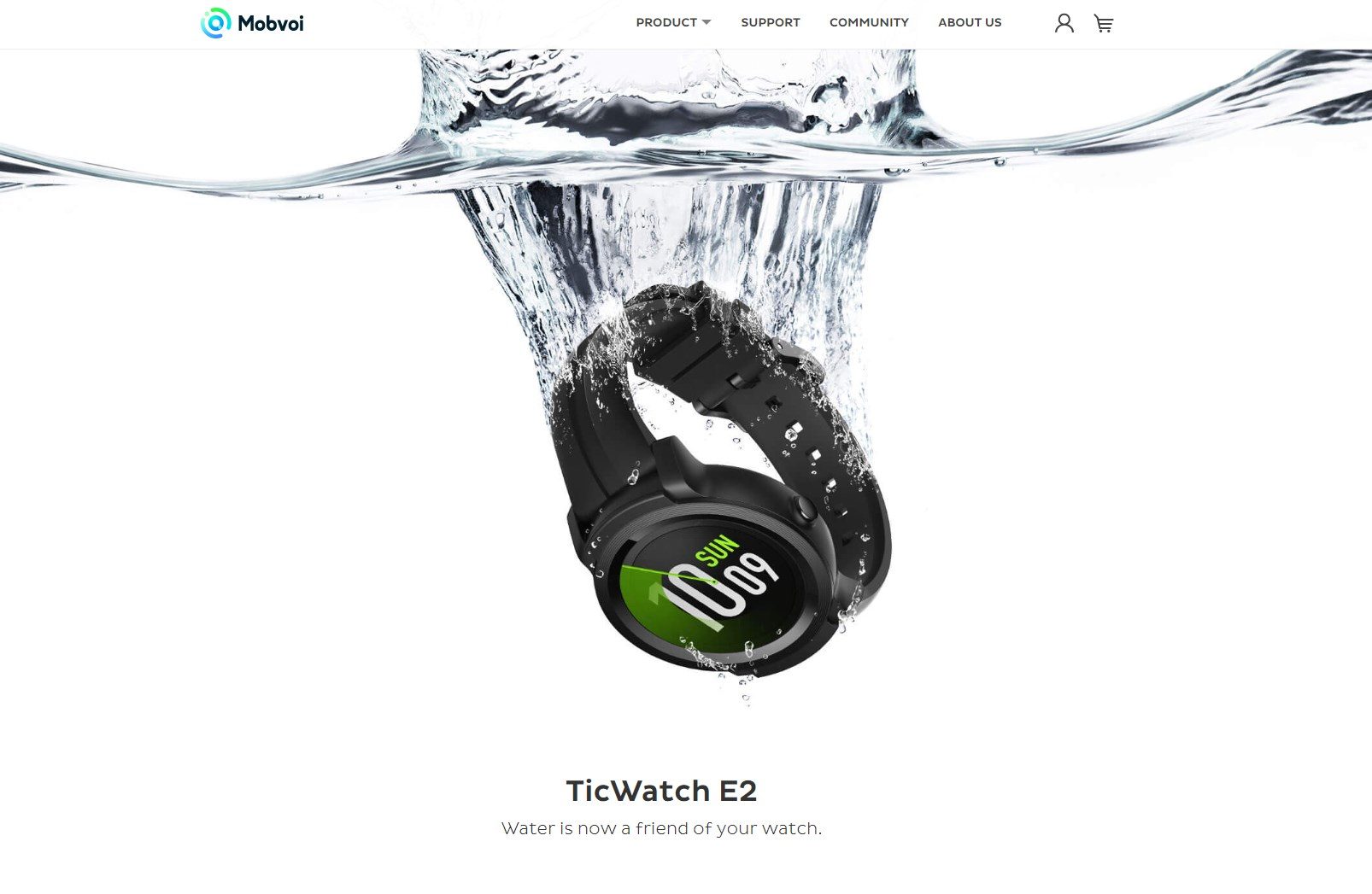 (Post picture: © 2018 Mobvoi)
Next to the one unpacked by David Wurm Ticwatch Pro Mobvoi also has the Ticwatch E and S on offer. Teasers for a successor to the Ticwatch E, which will be called Ticwatch E2, have now appeared on the manufacturer's website.
It's been almost a year and a half since Mobvoi introduced the Ticwatch E. A cheap smartwatch with Android Wear 2.0 and the Snapdragon Wear 2100 at that time. Now it's time for a successor to be introduced. Mobvoi apparently thought the same thing and published a teaser on its own website for the successor smartwatch, which will unmistakably be called Ticwatch E2.
However, the company has not yet announced many details about its new watch. Only the phrase "Water is now a friend of your watch" stands under the name for the new smartwatch. So the watch will probably be water-resistant to 50 meters, like the one Fossil Q Explorist HR or the Skagen Falster 2 at a hunt.
With the Snapdragon Wear 3100?
It is possible that Mobvoi will be among the first manufacturers of smartwatches to use the new Snapdragon Wear 3100 in one of their smart watches. If the smartwatch then goes back to being as cheap as the Ticwatch E, that means you're going to have a high-end smartwatchProcessor in a cheap watch. However, it is unclear when the Ticwatch E2 will be launched and how much it actually costs in the end.
Recommendations for you