tink opens smart home store in Vienna: first impressions [+ competition]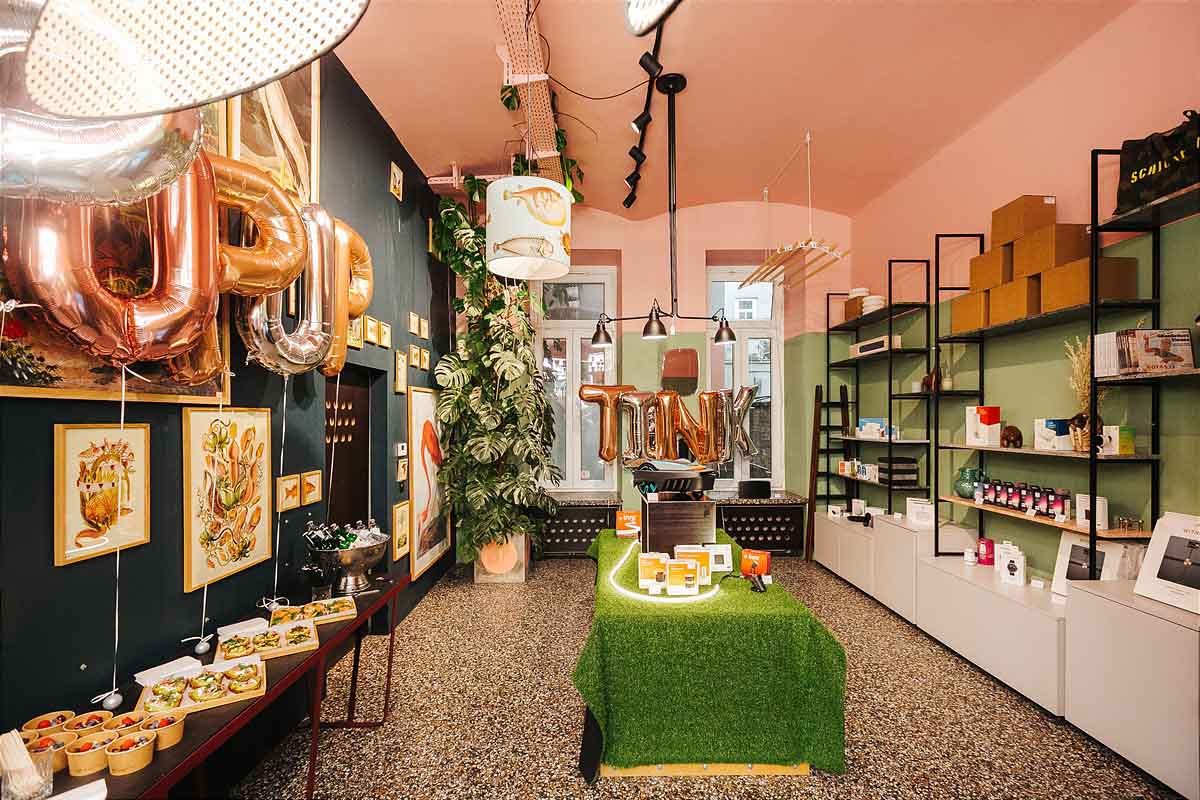 (Featured image: © 2022 Philipp Lipiarski I tink Austria)
The retailer of smart home devices, tink, brings its German roots even more to Austria. While an online shop for Austria has been in operation for some time, the doors to the first smart home store were opened at the beginning of June. We were invited to Vienna and got a first impression. You can also win a great smart home gadget a little further down.
Under the motto "My home is smart - and yours?" tink opened the first store in Vienna's 7th district, Neubau. They rented a place at Lindengasse 20 (Schickeria). The former shop for high-priced interiors now houses tink's smart home range. In the heart of Vienna, near Mariahilfer Strasse, smart home devices are offered for live testing and shopping directly on site.
tink – sale of smart homeProproducts with extra service
The start-up founded in Berlin in 2016 has now grown into a large company. Under tink.de for Germany or tink.at for Austria, smart home systems have always been sold across brandsProproducts. What makes tink so special? In a conversation with CMO Daniel Gorr and Florian Pitch, Country Manager for tink Austria, we were able to find out more about the philosophy.
So it's not mainly about entering into a price war with other dealers, but about giving customers that little bit extra when buying one Proto offer. All ProProducts are tested by a team of experts before they are included in the range. While customers on larger shopping platforms come across many unknown smart home brands, tink relies on quality and established brands from the smart home segment. Also it is important that all ProThe two tink managers agree that products can interact and be operated in combination without many extra apps and little installation effort TechnikNews.
In addition, there is free expert advice by e-mail and, since recently, an installation service that makes your home smart right in your own four walls.
Sweepstakes - Win one of five Google Nest Minis
In cooperation with tink.at we can offer you one of five Google Nest Mini giving away. All you have to do is go to tink.austria & techniknewsnet on Instagram or already be a follower and the Instagram post at this link comment - you're already in the win. We will end the competition and draw the winners at the same time on July 03, 2022, 23:59.
Summary:
Leave a like the insta post and comment on which smart home gadget you prefer to use.
At this point we refer to ours Terms and Conditions and our Privacy policy. Participation in this competition is possible from April 24.06.2022, 14, 15:03.07.2022 p.m. to April 23, 59, 04.07.2022:XNUMX p.m. We will draw the winner on the evening of April XNUMXth, XNUMX and will then inform you by email about a win.
In this competition we process the personal data of the participant. This data will only be used to determine the winner and is therefore absolutely necessary. We would like to point out that all personal data of the participant will not be passed on to third parties without their consent, nor will they be allowed to use them.
tink Consumer Days in the Vienna store
tink pop-up store Vienna
Lindengasse 20 (Schickeria)
1070 Vienna / Austria
Monday to Saturday: 9 a.m. – 18 p.m
Sundays and public holidays: closed
Customers still have time until the end of June to dust off the Google Nest Mini for 17 euros as an exclusive "walk-in discount". There are also numerous additional sweets Products at 10 Procent reduced, except Sonos singleproducts and Proproducts that are at RRP prices. The current opening hours are above as well as direct at tink to find. tink experts are on site and support those interested in Smart Home in finding the right one Profind the product and check it out on the spotprobeer
Recommendations for you