VanMoof S5 and A5 officially launched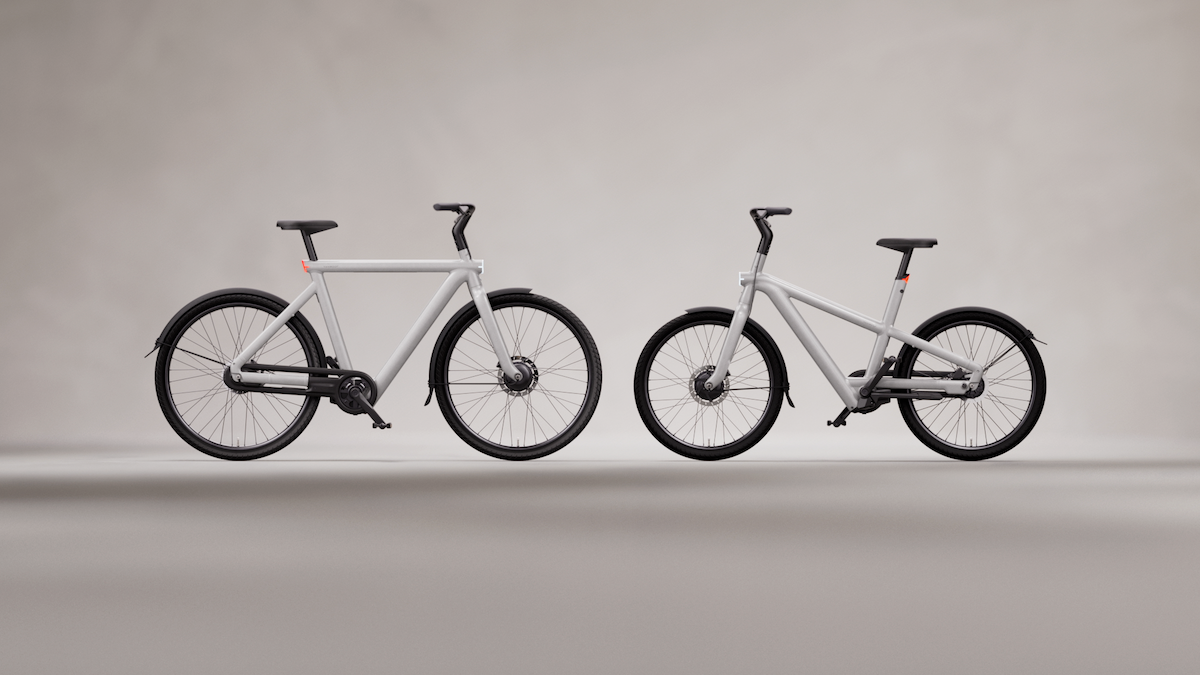 (Featured image: © 2022 VanMoof)
VanMoof yesterday unveiled two new bikes, the VanMoof S5 and the VanMoof A5. Both stick to proven concepts, but there are still a number of improvements. All info.
The appearance of the S5 remained almost unchanged compared to its predecessor, the VanMoof S3. The frame still has the same shape, in which a light has been installed again at the front and rear. However, something is also missing, namely the status display, which could sometimes show the current speed in the S3. The frame design of the VanMoof A5, on the other hand, is completely new. The lowered entry of this should primarily be more comfortable for newcomers to cycling.
Both models are only available in grey. The other color options have been dropped from the lineup.
A typical VanMoof feature has always been the bolt that locks the bike. This has been slightly revised for the two new models. It's larger in the VanMoof S5 and A5, making it a lot safer. In addition, the VanMoof unlocks automatically when you approach it with your smartphone - similar to a Tesla.
New handlebar
It was already mentioned before that the status display disappeared in the frame. We now have two light rings in the handlebars that give feedback on speed, battery level and unlocking. If you wish, you can also buy the separately available smartphone holder and use the manufacturer's app to transform the smartphone into a dashboard. Then you can see the current speed or the battery level. Meanwhile, the device can also be charged via USB-C.
VanMoof also developed a better torque sensor and e-shifter, which should further improve the driving experience.
VanMoof S5 and A5 Pricing and Availability
The two new e-bikes from VanMoof cost 2498 euros and can be pre-ordered now. Deliveries of orders begin in July.
Recommendations for you