watchOS 9 officially unveiled at WWDC 2022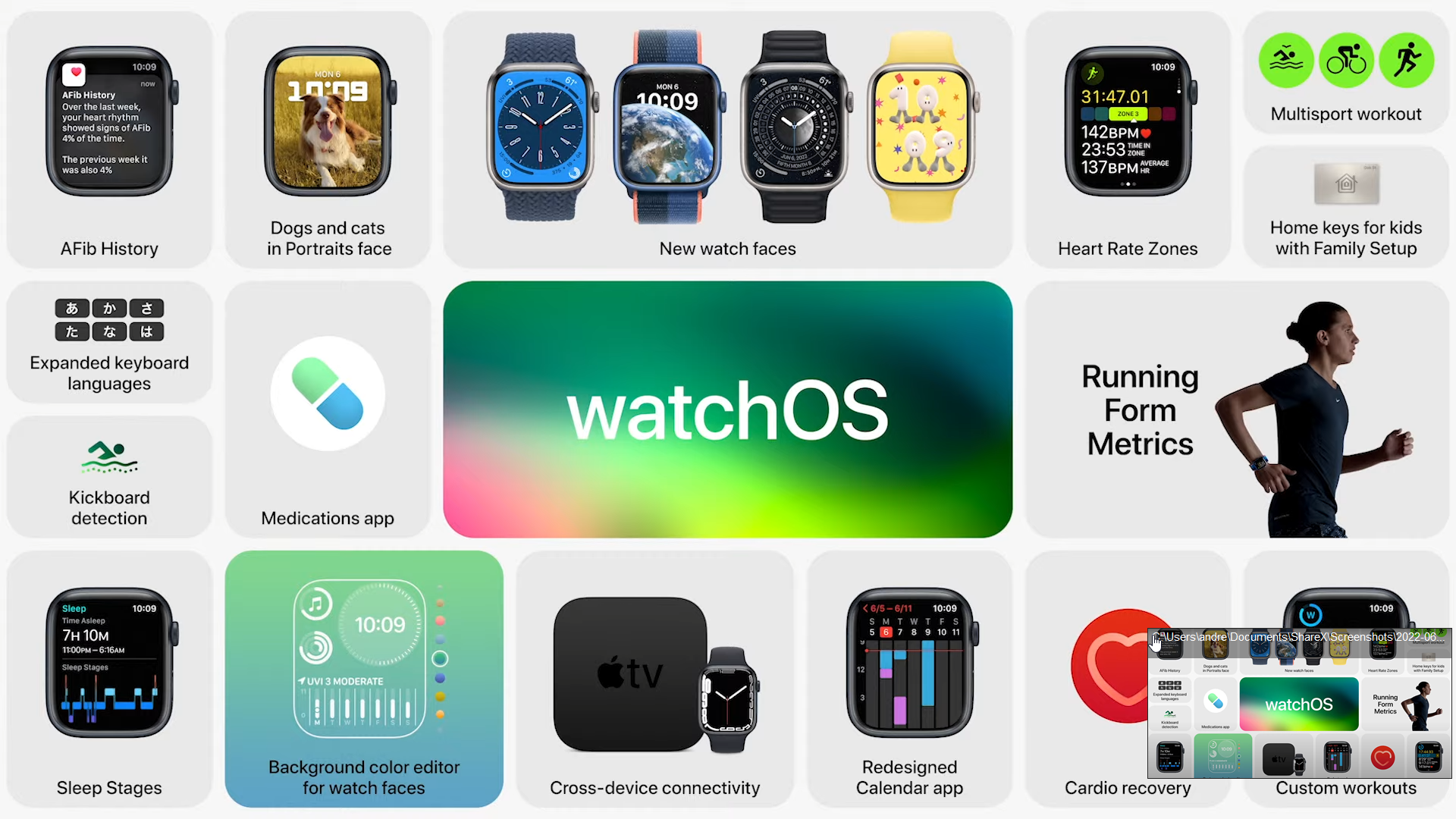 (Post image: © 2022 Apple)
Of course, Apple also shows a new software version for the Apple Watch every year at WWDC. This is new this year with watchOS 9.
WatchOS gets a new Siri UI so the assistant doesn't take up all the screen real estate anymore. Sleep tracking has also been significantly improved. Now the sleep phases are displayed, i.e. REM, deep sleep or wake times. Further details can then be displayed in the app. Of course there are new watchfaces again.
The workout app in watchOS has also been improved. Heart rate zones are now displayed for sports activities, and this zone can now be selected for workouts.
Also new is a medicine app, in which the tablets can be set and. reminders are added. The app also indicates which medicines are best not to be mixed with drugs. Also, more information is visible in sleep monitoring.
Recommendations for you