Windows 11 is here: all new functions and innovations at a glance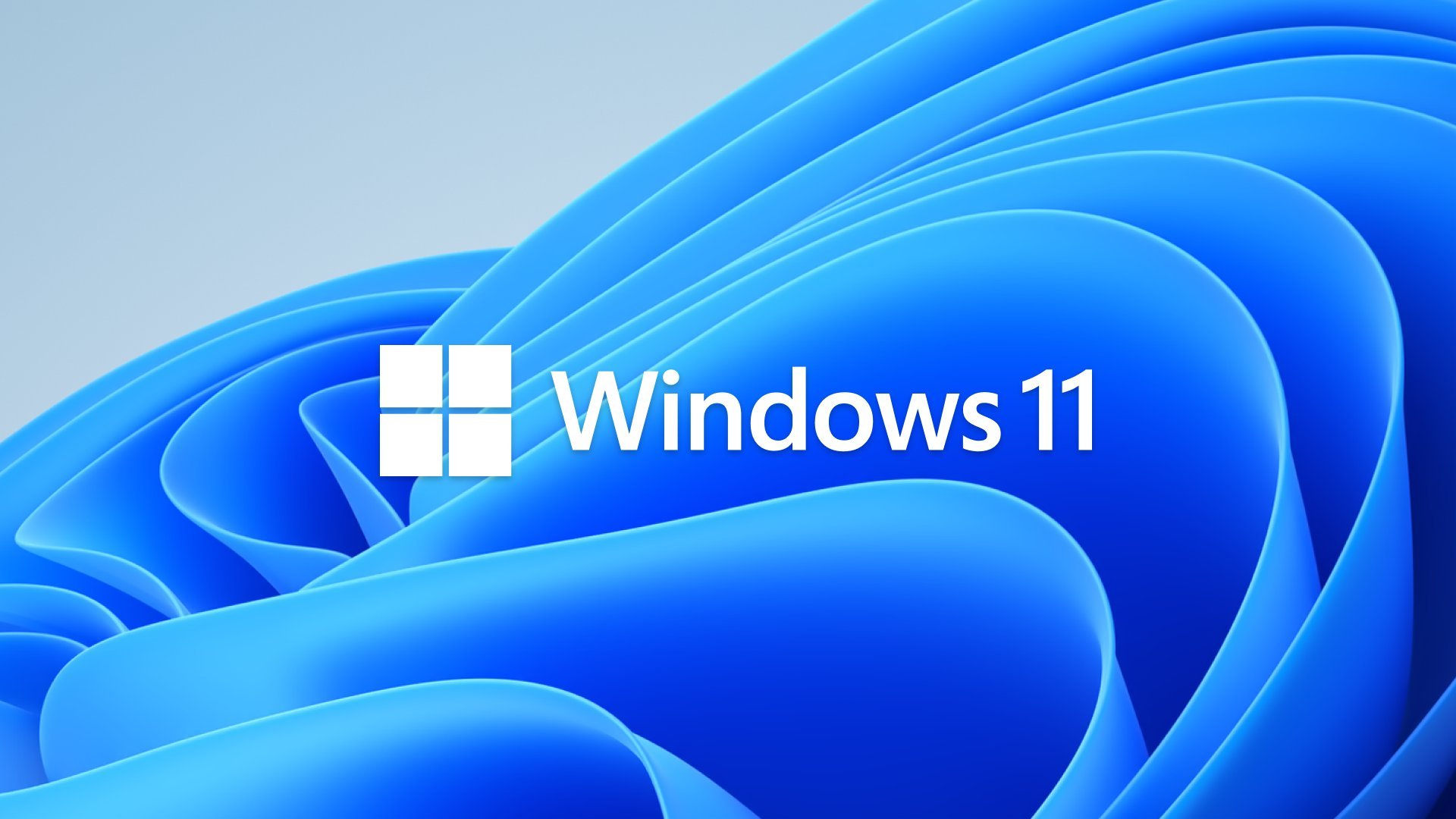 (Post picture: © 2021 Microsoft)
Microsoft officially presented the successor to Windows 10, now Windows 11, this evening. This should improve the design of the familiar functions and be even better to use. We have summarized all new functions for you in the overview.
Actually, no new edition was planned - Windows 10 should remain the last version number for Microsoft. On Thursday evening you can have it in just under 45 minutes as part of the microsoft event presented a new successor to Windows. For marketing, however, that might not have been so ideal: There is significantly less reporting and excitement with new Windows updates than with new ones macOS versions at Apple. Some things should change with Windows 11, even if only in the details. We have picked out the most important functions and will introduce them to you in the next article.
Probably the biggest, most obvious change is with the start menu and the taskbar. For years, people have relied on a start menu that pops up - as a "menu" - which now becomes their own window. In July 2015 with the release of Windows 10, this became a menu again after the full-screen window of Windows 8. It has always been accessible in the left corner since the old Windows versions.
In addition, the taskbar was always arranged on the left, which now moves to the middle by default with Windows 11. If die-hard Windows fans get goose bumps: The positioning can be individually adjusted in the settings of the taskbar in the future.
There is also a new video icon in the system tray - yes, this is Microsoft Teams. In the future, this will be integrated directly into Windows and no longer act as a separate app. A click on the icon gives direct access to recent chats and contacts. The end of Skype with a focus on Microsoft Teams seems to have been initiated in the long term, the former has been preinstalled with Windows 10 for years. Skype, along with the 3D Viewer, OneNote and Paint 3D, is no longer part of the standard scope of delivery with Windows 11.
Windows widgets
Instead of the widgets and moving tiles directly in the start menu, they are now devoted to a completely separate section. We already have a foretaste of this - what a surprise - the new update in Windows 10, which has brought a weather & news widget to the taskbar. It will look something like this in Windows 11, but there you can see not only the weather and news, but also widgets from other apps.
New window arrangement with "Snap Layouts" & "Snap Groups"
With Windows 11, Microsoft wants that too Proincrease productivity. The "Snap Layouts" in conjunction with the "Snap Groups" should contribute a part to this, which can arrange several windows and save them in exactly this arrangement. In the title bar of ProIf you keep the mouse on the maximize button for a longer period of time, there will be a menu in the middle that can quickly arrange all windows currently visible on the screen in layouts - the "Snap Layouts". These layouts should be automatically adjusted to the screen size and rescaled accordingly when plugged into a monitor or beamer. If you minimize an application, it takes up exactly its place and size again when you open it.
In addition, improvements have been announced for several desktops - which are already available in Windows 11. There you should be able to create really personalized desktops for work, school and leisure - each with its own apps on the screen and not just the desired windows.
Android apps in Windows 11
There was a lot about Windows 11 in advance leaked, but certainly not that: Android apps now also run in Windows. Mind you, without an emulator, but directly natively on the system. An Android app therefore also has a complete title bar with the usual minimize, maximize and close buttons, together with a back button. These are also completely integrated into the taskbar, so they can also be pinned there and started directly from there. Here you work with the Amazon AppStore and Intel. Google Play Apps will therefore probably not exist, and there are also no Google Play services.
Faster updates, shorter waiting times
The nightmare of every Windows user is probably the yellow dot on the power button when you turn off your computer, which indicates that an update is pending. If you don't necessarily have the fastest hard drive and Proprocessor, the shutdown and subsequent startup may take some time. Microsoft is aware of this and wants to finally bring significant improvements here with Windows 11 - with updates installed in the background and significantly smaller update sizes. Specifically, the Windows updates should be around 40 Procent smaller.
Things like waking up from energy-saving mode or unlocking and locking the PC should now run much faster and smoother. You should also use less battery - and the operating system as a whole should be even more secure than before.
New Microsoft Store
Honestly, who really uses the Microsoft Store on a regular basis? There shouldn't be many users there. Another reason for Microsoft to take a fresh look at the issue under Windows 11. With relaxed rules, a new design and more attractive conditions for developers. Part of this is now the exemption of the payment service used by the app - previously apps had to be paid directly in the store with 15 Procent delivery to Microsoft will be billed. Now developers can use any payment processor.
The new regulations are already having an effect: Adobe is a fixed starter in the new Microsoft Store with its Creative Cloud. Apps like Microsoft Teams, Visual Studio, Disney+, Zoom and Canva will soon be moving into the new store. Yes, actually - not even Microsoft-ProPrograms such as Teams and Visual Studio could previously be found in their own store.
In terms of design, the store has now also been revamped and is clearly divided into three areas: apps, gaming, films & TV. It should also be faster and make the individual apps much more attractive. The individual app grids are now finally the same size.
New settings
The control panel in Windows 10 is not optimal - sometimes very messy and quite a mess. Microsoft does not recycle the settings in Windows 11, but starts all over again. With a new design, a new structure and a more orderly presentation of all setting items. Microsoft has not yet shown in detail what the various menu items in the settings look like. The old control panel (before Windows 10) remains part of Windows, but is always migrated to the new settings.
Gaming
For gamers, the upcoming Windows 11 should represent a significant improvement, also in connection with the Xbox - a completely new Xbox Game Pass app is moving into the system. In addition, DirectX 12 Ultimate is now supported for better graphics with higher frames, "DirectStorage" for faster loading times for games and Auto HDR for improved color display. Direct Storage will allow games to pass important parts directly to the graphics card without gnawing at the CPU.
On top of that, the new operating system will continue to support the familiar hardware and the associated games from Windows 10.
Additional
Goodbye Internet Explorer
With Windows 11, Microsoft is now finally completely separating Internet Explorer, which will be completely thrown out of the system with the upcoming OS version. In Windows 10, it is currently still installed in the background. The replacement for this is the IE mode in Microsoft Edge, which can be activated for websites that only run in Internet Explorer.
Bye, Cortana: Finally silent Windows installations
Hats off to anyone who didn't have to mute Cortana during a Windows 10 install. The language assistant says goodbye to Windows 11 from the installationprozess and is no longer displayed by default in the taskbar, let alone activated at all. With regard to accessibility, language support is still optionally possible, even during installation.
Other functions no longer available under Windows 11
In addition to Internet Explorer and Cortana, Microsoft is saying goodbye to other functions that were previously available in Windows 10:
Screen background cannot be transferred to or from the device when signed in with a Microsoft account
Math input area
News & Interests in the system tray is removed. Widgets provide functions that can be used instead.
Quick status from the lock screen and its settings are removed.
S mode is now only available for Windows 11 Home Edition.
Skype MeetNow will be replaced by chat.
Snipping Tool is still available, but the old design and functionality have been replaced by the new screenshot app "Snip & Sketch" from Windows 10.
Home with the following changes:

Named groups and folders of apps are no longer supported, and the layout cannot be resized at this time.
Pinned apps and websites are not migrated when upgrading Windows 10.
Live tiles are no longer available and switch to the new widget function.
screen keyboard can no longer dock or undock keyboard layouts on screen sizes of 18 inches or more.
wallet
The following apps will not be removed during upgrade, but will no longer be installed on new devices or when reinstalling Windows 11. They can be downloaded from the store:
Availability, requirements & update of Windows 11
Basically, upgrading from Windows 10 to Windows 11 will be free and will feel like a regular Windows 10 update. Only the system requirements of at least 4 GB RAM, 64 GB memory or more and one Proprocessor with a clock speed of 1 gigahertz (GHz) or faster with 2 or more cores must be met. Aside from that, Windows 11 Home Edition requires an internet connection and Microsoft account to complete the device setup on first use, as per Microsoft on the specification page indicates.
Windows 11 will be available this year, the update for supported devices should all be offered by the beginning of 2022 at the latest. There is no specific start date. There are also no prices for Windows 11 licenses if it is not an upgrade.
Recommendations for you