>> Test the latest technology and much more: apply to us! <
Withings Body Comp presented at IFA 2022: smart scales even smarter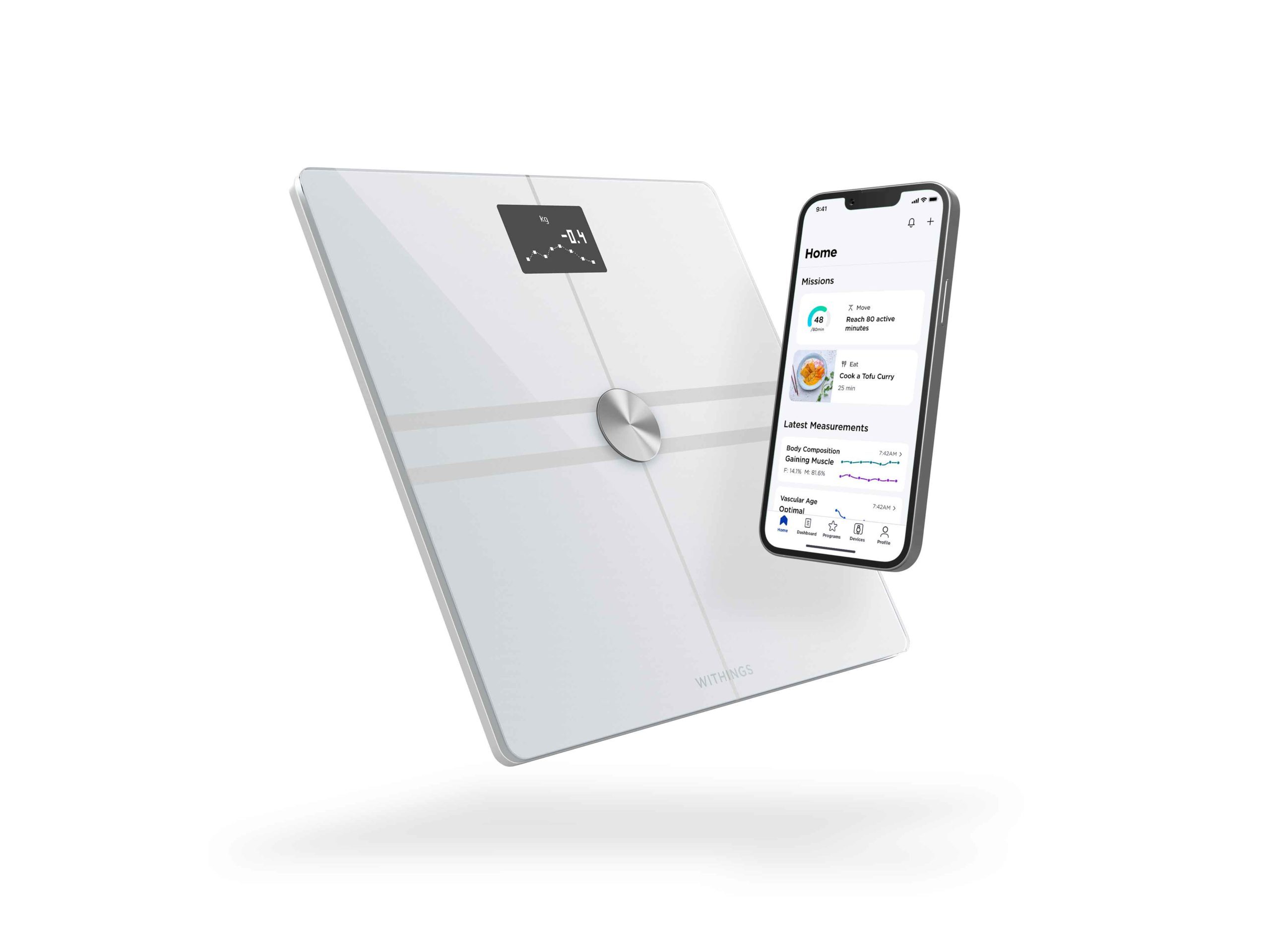 (Featured image: © 2022 Withings)
The Withings Body Comp follows the popular Body Cardio, which is part of the new Withings Health+ ecosystem. There is also a new measured value and improved overlays on the display.
The company Withings, which specializes in fitness and health, also used the stage at IFA 2022 in Berlin. You have next to the new WithingsHealth+, which now also interprets the collected measurement data and gives sensible recommendations, also presents the new Body Comp. This now measures visceral fat (which accumulates around the abdominal organs) for the first time and offers other practical innovations.
More modern and more
At first glance, the new design is striking, which is now simpler than the body cardio looks and also has less edge. The sensor strips are now also integrated in the middle of the scale, so that the measured values ​​should now be much more accurate and reliable. Of course, the previously known biomarkers are back on board:
Full body composition (weight, muscle mass, fat mass, water percentage, bone mass, BMI and, for the first time, visceral fat)
Cardiovascular system assessment (standing heart rate, vascular age)
Evaluation of nerve activity (Nerve Health Score, calculated from electrochemical skin conductivity)
Also new is that the Withings Body Comp is the first scale to work with the new Withings Health+ subscription. The software of the display has been slightly adapted for this. The challenges and some evaluations can now be seen directly on the scales. In addition, the air quality is now also presented to the user.
The Body Comp is priced at 209,95 euros and comes with a 12-month membership of the Withings Health+ subscription. Interested parties can strike from October 04th.
Recommendations for you